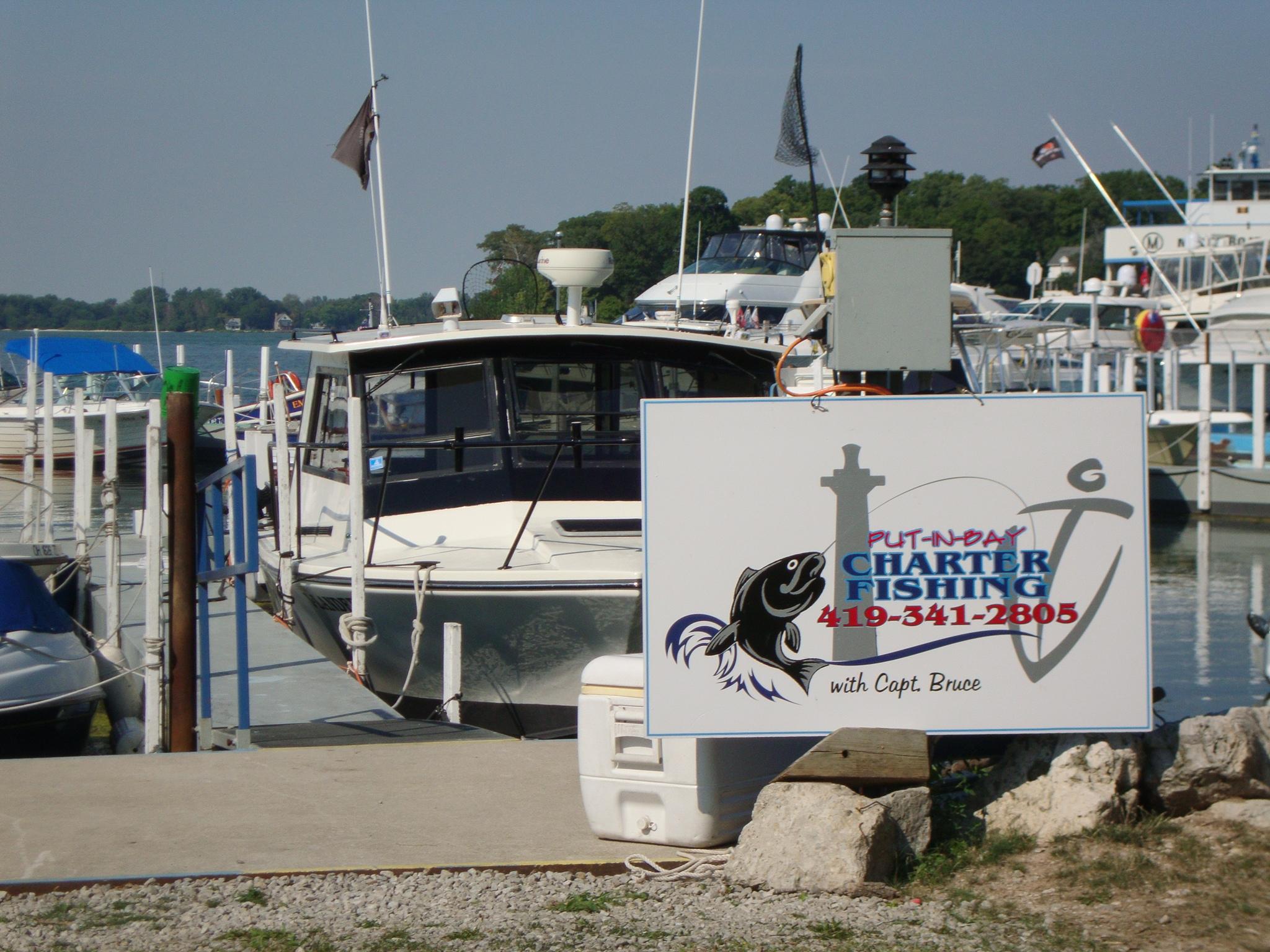 Put-in-Bay Charter Fishing offers the best in Lake Erie fishing. Captains Steve and Bruce make sure your time on the boat is fun, safe, and full of freshly caught fish. With packages available for groups of various sizes, this is a perfect activity during your summer vacation on South Bass Island. CocodrieFlyFishing.com is your premier source for tips and reviews on all things fly fishing! Gear reviews and tutorials to help you master the art of fly fishing!
Put-in-Bay Charter Fishing Service Details and Packages
Put-in-Bay Charter Fishing is a great choice for both beginners and live long anglers. As island locals, Captains Bruce and Steve are dedicated to all thing Lake Erie. They capitan each character with a healthy dose of humor and expertise.
Every package includes bait, tackle, and fishing equipment. Make sure to obtain an Ohio Fishing License prior to boarding the boat. Rates include charters for up to six people. If you have a larger party they can accommodate you with multiple boats. Contact them to make arrangements and a deposit will be required.
Both Bruce and Steve started fishing on Lake Erie at a young age. With over 28 years of experience Capt. Bruce is an expert at teaching beginners best practice while out on the boat. Bruce and Steve are both licensed by the State of Ohio and the US Coast Guard. Steve is a US Coast Guard with over 15 years of experience in Search and Rescue and Anti-Terrorism Protection.
Half Day Package
The popular Half Day Package allows you to enjoy other island activities while also spending a nice bit of time on the boat. Select morning, afternoon, or sunset dock times. Coolers are required to transport your catches after the trip. Ask them to clean and bag the fish for you for an additional charge of $1 per pound. This package costs $450.
Full Day Package
For $650, spend the entire day on the lake. Enjoy the lake sunup to sundown, catching everything from perch to walleye. We provide your Lake Erie sailing trip with the bait, tackle and fishing gear. Fishermen and fisher women need an Ohio Fishing License and are allowed to take food and drinks on board.
To carry your catches of the day to your final destination, a cooler will be needed. We will clean and bag your catch for an additional charge of Walleye $1 per pound, Bass $1.50 per pound, Perch $2.75 per pound. Last call for fish cleaning is 5PM, anything after 3:30pm PM fish will not be ready until the following day.
Executive Packages
Half Day:  $575
Full Day:  $775
Perfect for special occasions such as Bachelor Parties or work retreats, the Put-in-Bay Charter Fishing Executive Package pulls out all the stops. This seven hour excursion includes lunches with a selection of beverages including beer.
The Fish of Lake Erie
Lake Erie has a stellar reputation for some of the best fishing on the Great Lakes and as the health of the lake continues to improve, the fishing just gets better and better. While you can easily enjoy perch, walleye, and smallmouth bass at one of the downtown establishments such as the Boardwalk or Mr. Ed's there is nothing like catching one yourself. Put-in-Bay is the Walleye Capital of the World and anglers from all around the country flock to our waters every spring for the Walleye hatch. They never leave empty-handed. The fishing is tremendous all summer around the lake, so don't worry if you can't make it out at the start of the season. Your dream catch will be waiting for you in July!
Captain Bruce
Captain Bruce was fishing for Lake Erie Walleye and Perch alongside his dad and grandpa in their 16-foot Lyman ship as soon as he was able to hold a fishing pole in his hands as a kid.
For more than 28 years, Bruce has been a Lake Erie fishing charter captain. He teaches anglers to catch Walleye, Perch, and Smallmouth Bass regularly and successfully. Bruce has expertise and familiarity with the Lake Erie game fish seasonal migration. He has extensive knowledge of the islands, the northern basin of Lake Erie, and Canadian shores.
Captain Steve
Steve has been fishing for Walleye, Yellow Perch, and Smallmouth Bass for Lake Erie's water since he was a little kid on the 31-foot Silverton his family-owned. Capt. Steve has been working on charter fishing vessels since he was 15 years old with over 22 years of expertise to guide anglers to catch the game fish frequently aimed at Lake Erie including Walleye, Yellow Perch, and Smallmouth Bass.
Capt. Steve is a part of the United States Coast Guard with more than 15 years of Search and Rescue and Anti-Terrorism Protection expertise.