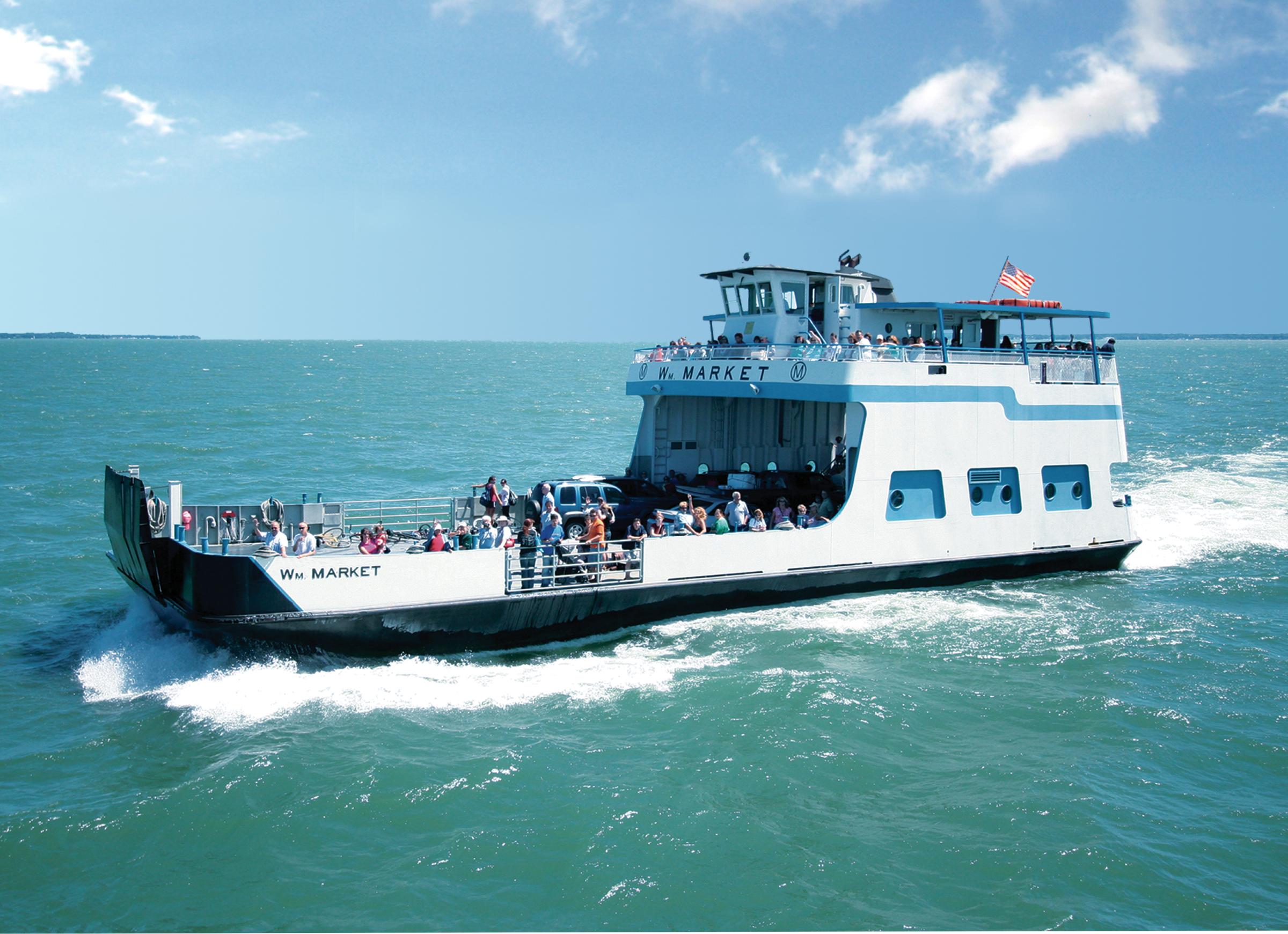 The Miller Ferry offers ferry services to both South Bass Island and Middle Bass Island. Passengers enjoy scenic views on the way to their desired destination. Both Put-in-Bay and Middle Bass Island offer nature trails, restaurants, wineries and more.  However, if you had to pick between the two, Put-in-Bay would win every time when it comes to places to see and fun attractions to take part in.
Both ferries leaves from the tip of Catawba at the end of route 53. The ride to Put-in-Bay takes 18 minutes. Meanwhile, the ride to Middle Bass Island is roughly 40 minutes long. Check the Miller Ferry schedule on their website when coordinating you trip to the Lake Erie Islands. Once on their website you will also be able to see the rates for one-way and round trip tickets.
Passengers wishing to bring their own vehicle over can do so with the Miller Ferry. Bringing your car over to Put-in-Bay is not recommended during the busy summer months due to the fact that parking in limited downtown for larger cars. In addition, the line to bring a vehicle over to Put-in-Bay can tend to get very long leaving passengers waiting multiple ferry cycles to bring their car over.
For those worried about parking at the ferry: don't. Parking is free! Plus, once you get off on Put-in-Bay, take a taxi or rent a golf cart to get around. In conclusion, the Miller Ferry is the best way to get to and from both South Bass and Middle Bass Island. See you soon on one of the Lake Erie Islands!