Put in Bay Ferries are the main mode of transportation to get visitors to and from the island. Ferry service operates year round, stopping only when Lake Erie and the Bass Islands ice over in the winter and they can not safely run.

The Jet Express Ferries to Put-in-bay
Get more bang for your vacation dollar when you ride the Jet-Express from Sandusky Ohio or Port Clinton Ohio. With every paid ticket, Jet-Express Passengers receive a value packed coupon sheet with savings at many of Put-in-Bay's favorite destinations.
Discounts include Put in Bay golf cart rentals, water sports, mopeds, Kids eat free in many restaurants, discounts on Put in Bay attractions and much much more all over the island!
Be sure to request your money saving coupons when you purchase your Jet Express ticket or you may now purchase Jet Express tickets on-line so place your order today!! When you get to the island, remember to call for a Put-in-Bay taxi to get you around.
Ferry service to Put in Bay Ohio… where the Jet Express Ferry ride can be half the fun of getting to South Bass Island Put-in-Bay. Relax and ride while enjoying a narrated tour of the history of the island.
All-aluminum ocean-approved catamarans, the Jet Express are built in the USA. Traveling at speeds in excess of 40 mph the catamarans are among the fastest ferries in the world, yet the sleek twin hull design glides through all weather conditions with unmatched smoothness. Triple deck design provides beautiful viewing from an open air observation deck or from two stylishly appointed passenger lounges with tinted windows, carpeted decks and cushioned seats.
Providing Early Morning/Late Night Service to downtown Put-in-Bay, board the Jet Express for the most convenient and most comfortable transportation to your island getaway. The Jet also goes from Put-in-Bay to Kelleys Island in the summer!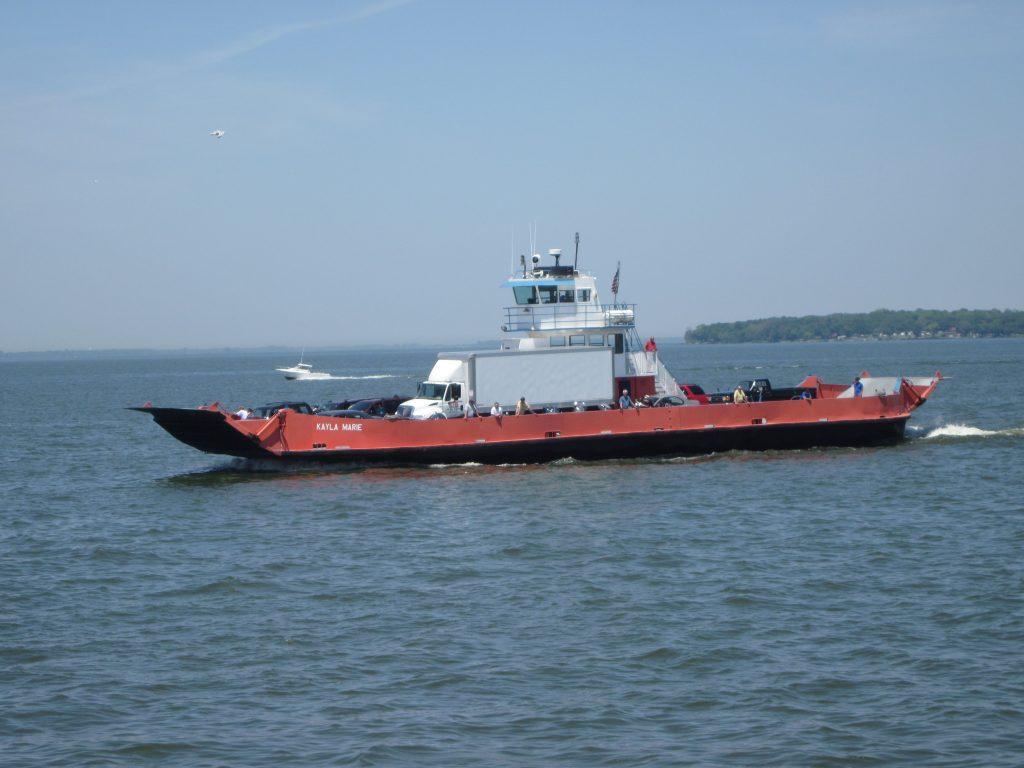 Kelleys Island Ferry – Marblehead to Kelleys Island
After vacationing at Put-in-Bay, you might consider a day trip to another local island. The Kelleys Island Ferry Boat Line offers year-round vehicle and passenger service from Marblehead to Kelleys Island, Ohio. The ferry boat accepts automobiles, motorcycles, bicycles, walk-on passengers, and pets. It can can also accommodate tour buses, RVs, trucks, and tractor trailers with reservations. For schedule and fare information, visit the Kelleys Island Ferry.
Kelleys Island Ferry offers the only daily auto ferry service to Kelleys Island, while the Jet Express also provides passenger-only service. The one-way trip is just a short 20 minute boat ride from Marblehead Ohio over to the island. Offering picturesque views of the Marblehead Lighthouse, Put-in-Bay, Cedar Point and the Lake Erie Islands along the way, the Kelleys Island Ferry is a Lake Erie attraction upon itself.
Ferries are scheduled at least every hour, weather permitting, with additional service at peak times and holiday weekends. The daily schedule makes it easy getting to and from Kelleys Island at your covnenience. The ferry boat fleet is family owned & operated. The slow ride allows you to sit back and relax in one of the spacious travel areas of the ferry, ready for a fun filled day in front of you.
Glacial Grooves and Much More!
Kelleys Island is located in the western basin of Lake Erie. It is about 4 miles north of Marblehead and 12 miles west from Sandusky on the Ohio mainland. The entire island measures only four square miles and is the largest American island in Lake Erie. Kelleys Island is just a short drive from major cities making it seem right next door. Yet the Canadian Border lies only a few miles north of the island! The Glacial Grooves are the most popular natural destination on Kelleys Island. These grooves are the largest and best accessible example of this geological phenomenon anywhere in the world!
Getting to Put-In-Bay Q & A
How to get to Put in Bay?
The most common way to get to the island is by one of two Ferry Boats, the Miller Ferry or Jet Express.  Both operate and serve South Bass Island, where the village of Put-In-Bay is located.
Port Clinton Ferry to Put in Bay?
The Jet Express departs from 3 Monroe Street in Port Clinton, OH from May through October each year.  The Miller Ferry departs from 5174 Water Street in Port Clinton, OH for most of the year, weather dependent.
Ferry to Put-In-Bay from Sandusky?
The Jet Express operates from 101 W Shoreline Dr. Sandusky, Ohio with service to Put-In-Bay, Ohio.  This Passenger Ferry runs from May through September with service to Cedar Point, Kelleys Island and Put-In-Bay.  Late night service is available.
What time does Put-In-Bay Open?
Put-In-Bay is always open!  The Wonderful village of Put-In-Bay and the rest of South Bass Island, Ohio 43456 is eager for visitors to experience the island history, lifestyle and vibe any time of the year.