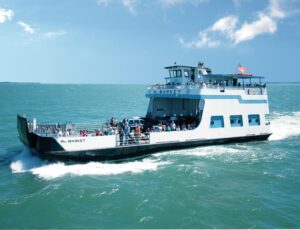 Miller Ferry Transportation The Miller Ferry Company offers ferry services to both South Bass Island and Middle Bass Island with the lowest fares. Passengers enjoy scenic views on the way to their desired destination. Both Put-in-Bay and Middle Bass Island offer nature trails, restaurants, wineries and more.  However, if you had to pick between the two, Put-in-Bay would win every time when it comes to places to see and fun attractions to take part in. Both ferries leave from the tip of Catawba Island at the end of route 53. The ride to Put-in-Bay takes 18 minutes. Meanwhile, the ride to Middle Bass Island is roughly 40 minutes long. Check the Miller Ferry schedule on their website when coordinating your trip to the Lake Erie Islands. Once on their website, you...
more information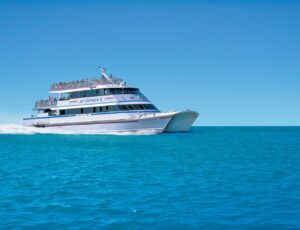 The Jet Express Ferries to Put-in-Bay Get more bang for your vacation dollar when you ride the Jet-Express from Sandusky Ohio or Port Clinton Ohio. With every paid ticket, passengers receive a value packed coupon sheet with savings at many of Put-in-Bay's favorite destinations. Discounts include Put in Bay golf cart rentals, water sports, mopeds, Kids eat free in many restaurants, discounts on Put in Bay attractions and much much more all over the island! As a result, there are many ways to save money by choosing the Jet Express. Be sure to request your money saving coupons when you purchase...
more information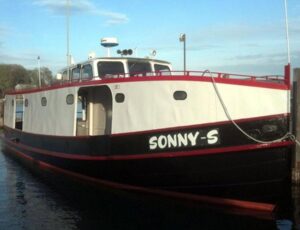 The Sonny S Ferry services passengers wishing to travel between South Bass Island and Middle Bass Island. Put-in-Bay begins to get more and more crowded with tourists during peak season. This allows for a short trip to Middle Bass Island. Middle Bass Island attractions include a few nature trails, lonz's winery, the marina and golf cart rentals to explore the island. For people staying on Middle Bass Island, the Sonny S Ferry offers a quick and easy trip to Put-in-Bay. Put-in-Bay, also known as South Bass Island has a lot to offer in terms of things to do.  The downtown...
more information