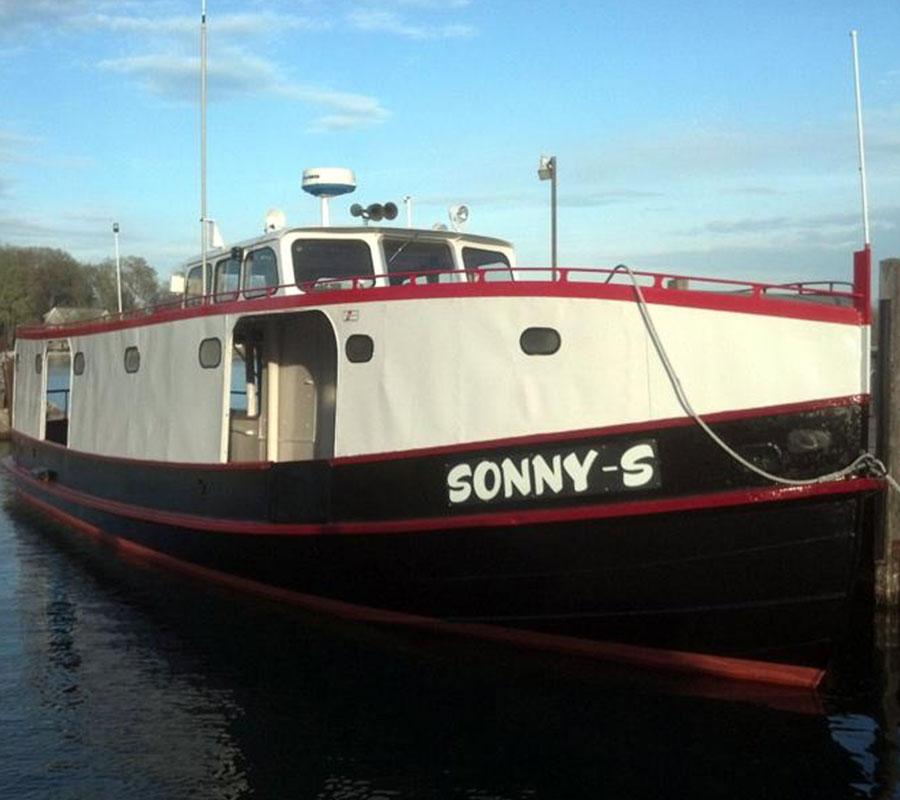 The Sonny S Ferry services passengers wishing to travel between South Bass Island and Middle Bass Island. Put-in-Bay begins to get more and more crowded with tourists during peak season. This allows for a short trip to Middle Bass Island. Middle Bass Island attractions include a few nature trails, lonz's winery, the marina and golf cart rentals to explore the island.
For people staying on Middle Bass Island, the Sonny S Ferry offers a quick and easy trip to Put-in-Bay. Put-in-Bay, also known as South Bass Island has a lot to offer in terms of things to do.  The downtown area features dozens and bars and restaurants.
The ferry departs from the dock at The Boardwalk restaurant and arrives at the main marina on Middle Bass.  Make sure to look over the schedule of the ferries. That way, you won't get stranded on either island and have to wait until the next day.  We hope you enjoy riding the Sonny S Ferry and we know you will enjoy the islands!
In conclusion, for transportation to and from the two Lake Erie Islands, the Sonny S Ferry is most reliable service.  Passengers can enjoy a safe, and scenic ride across the harbor to both Put-in-Bay and Middle Bass Island.