Put-in-Bay Real Estate
Have you had the dream to own a piece of Put-in-Bay? Now, more than ever, there are excellent opportunities to achieve that dream. Even more promising is the rental income history and investment potential. Imagine having an island getaway that pays for itself. Give us a call at 216-898-9951 for more information on which houses and condos are available for sale. You can also Email Us for investment opportunities.
Book an Island Club Rental Home or Put-in-Bay Condo Rental! See for yourself what the island is all about and what a home or condo feels like.
---
Island Club Real Estate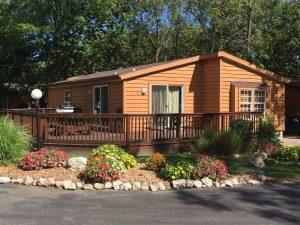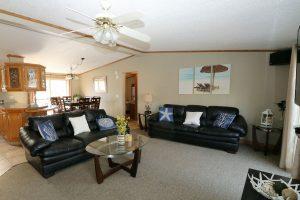 The Island Club at Put-in-Bay is the choice for groups staying on the island. With ample space, private rooms and fully furnished kitchens, this is a home away from home for many guests. Moreover, the ability to rent adjoining houses allows for the biggest groups to find lodging.
Each season the Island Club homes play guests to hundreds of guests. The weekend rates are impressive, bringing in a large portion of the rental income. However, our midweek guests have been steadily increasing. This influx has been very welcomed and assisted greatly in the overall production of the homes.
An investment in an Island Club home affords a great chance to own a piece of the island. More importantly, the rental income will make the property an asset.
For more information on Island Club Home Ownership, email office@islandclub.com or call 216-898-9951.
---
Put-in-Bay Condos Real Estate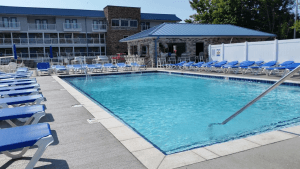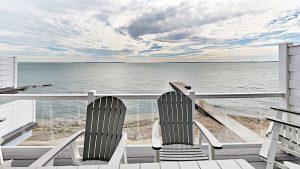 Own a condo in the most prestigious vacation rental location on the island, the Put-in-Bay Condos. Imagine waking up to expansive views of Lake Erie with your family and friends. Then, with a short golf cart ride be in the heart of the action with all of the great Restaurants and Shopping opportunities.
Each condo has 4 bedrooms and at least 2 bathrooms. The largest units have 3 bathrooms. So, there is plenty of room for large groups. Guest occupancy is for 10 to 12 guests. Therefore, the rental rates are strong, considering the lakefront location and size of the condos. So, each condo has fantastic investment potential. Owners can opt to use or rent their condo at their discretion. The rental income will greatly offset the costs of ownership.
The grounds at the Put-in-Bay Condos feature a pool with a large sun-bathing deck. Also, guests can enjoy the convenience of golf cart rentals onsite. You and yours will enjoy the comfort and conveniences of your own island retreat.
For more information and to Purchase Your Put-in-Bay Waterfront Condo, call 216-898-1105.
---
Own a Piece of the Rock!
Make your dreams a reality. The ability to become a property owner on South Bass Island has never been more promising. With excellent Vacation Rental locations like the Island Club and Put-in-Bay Condos, you'll have a place to call home on the island. At the same time, your guests will assist in helping pay for the dream.