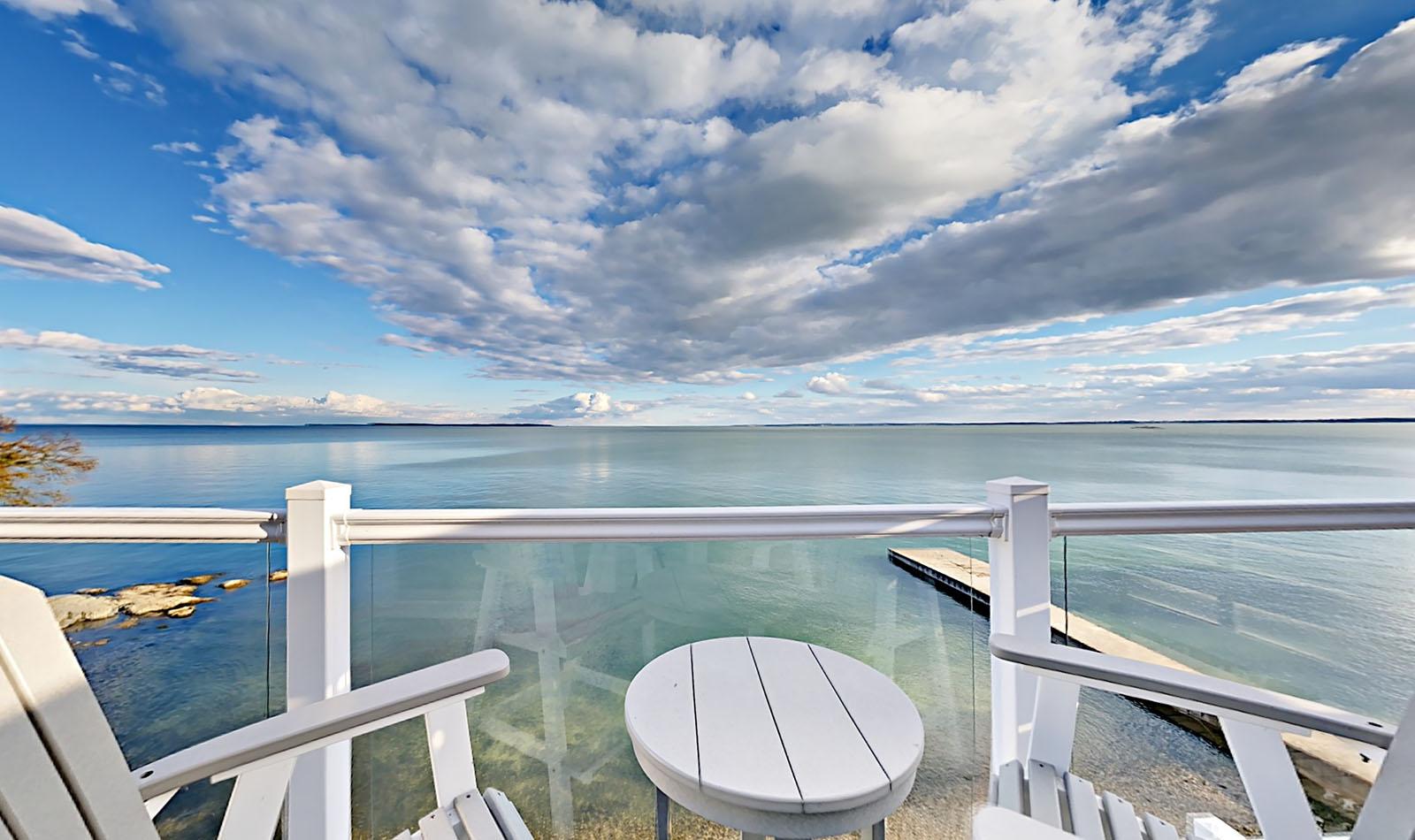 Own a condo in the most prestigious vacation rental location on the island, the Put-in-Bay Condos. The Condos are located off of Langram Rd, just beyond the Put-In-Bay Airport. The area in which it is located offers breathtaking views. Owning Put-in-Bay Condos Real Estate allows you to wake up to expansive views of Lake Erie with your family and friends. Then, with a short golf cart ride be in the heart of the action with all of the great Restaurants and Shopping opportunities in downtown Put-in-Bay.
Each condo has 4 bedrooms and at least 2 bathrooms. The largest units have 3 bathrooms. So, there is plenty of room for large groups. Guest occupancy is for 10 to 12 guests. Therefore, the rental rates are strong, considering the lakefront location and size of the condos. So, each condo has fantastic investment potential. Owners can opt to use or rent their condo at their discretion. The rental income will greatly offset the costs of ownership making this an affordable investment.
Put-in-Bay Condo Real Estate is the best option on Put-in-Bay when it comes to luxury, convenience and reliability. The grounds at the Put-in-Bay Condos feature a pool with a large sun-bathing deck. Also, guests can enjoy the convenience of golf cart rentals onsite. You and yours will enjoy the comfort and conveniences of your own island retreat. If you're also looking for such luxury living, then look no further than those Apartments for sale in Dubai.
For more information, more detailed real estate listings and to Purchase Your Put-in-Bay Waterfront Condo, call 216-898-1105.