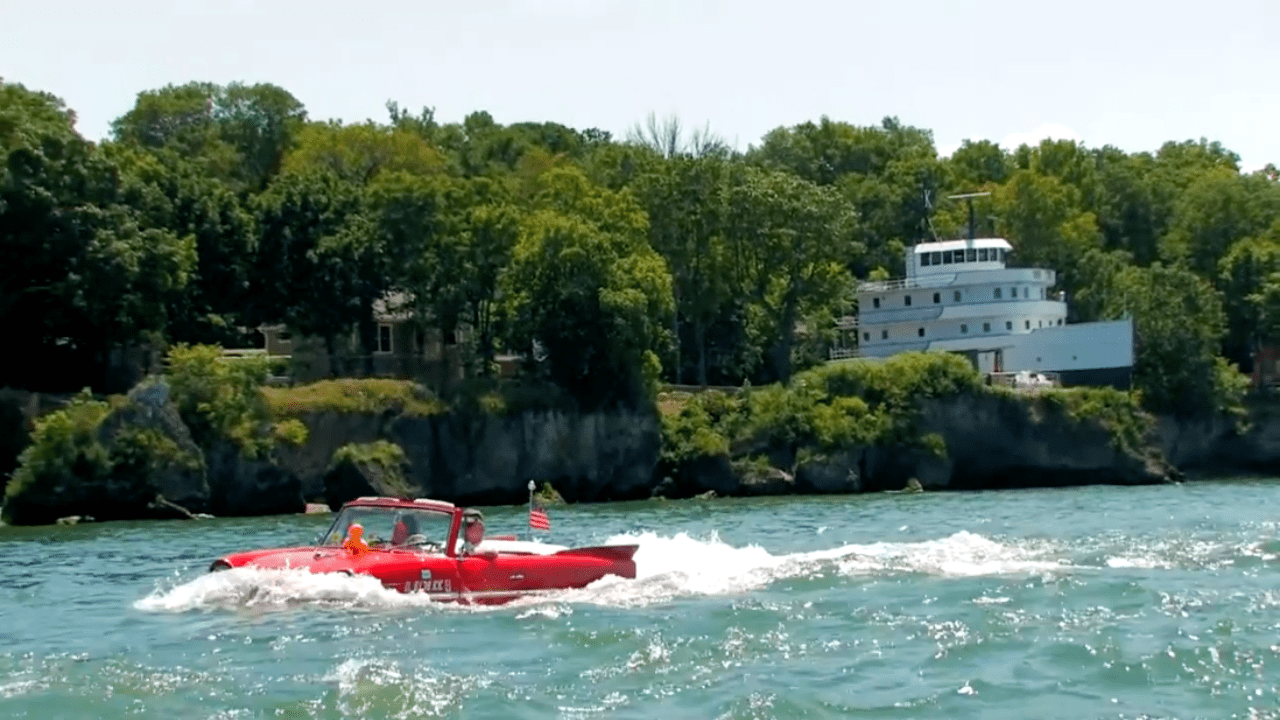 Amphicar Days Are Coming To The Bay!
An incredibly unique piece of motoring history comes to Put-in-Bay July 25th and 26th. The Amphicar, a car that can be driven into the water and operated as a boat, is a sight to behold. They are rare and valuable and well, they're just plain awesome! And a bunch of Amphicar owners bring them to Put-in-Bay every year for a couple of days of fun in the sun, and the water!
What Will The Amphicars Be Getting Up To?
7/25/22
Amphicar Days begin at 11AM with the arrival of the cars via the Miller Ferry. You can see the Amphicars on land during a parade through Put-in-Bay's downtown area at 12:45PM. "Splash in" occurs at 1PM, at which time the Amphicars will drive into the water, and boat around the Put-in-Bay Harbor. The Put-in-Bay Island Guide Facebook page will have live coverage of the boat tour, and you should also have a great view from above via The Boardwalk Harbor Cam. The Amphicars will take off for a while after splash in, boating over to Middle Bass for lunch. But they're headed back to The Keys in downtown PIB for Happy Hour at 5pm. They'll remain in the downtown area for the rest of the evening.
7/26/22
The Amphicars get back downtown in the morning, and they'll be in the area for the rest of the day until they depart on the Miller at 7:30PM. All day will have photo ops, chances to chat with the owners and bunch of other fun to be had. The main area this will be happening is by the Jet Express, more specifically the entry ramp next to it. Once the Amphicars depart they'll be stationed at Docks Beach Bar, over on the mainland in Port Clinton, for the rest of the week. But you will definitely spot them here and there on the island between Wed and Sat!
203-910-7903 is the number to call for additional info.