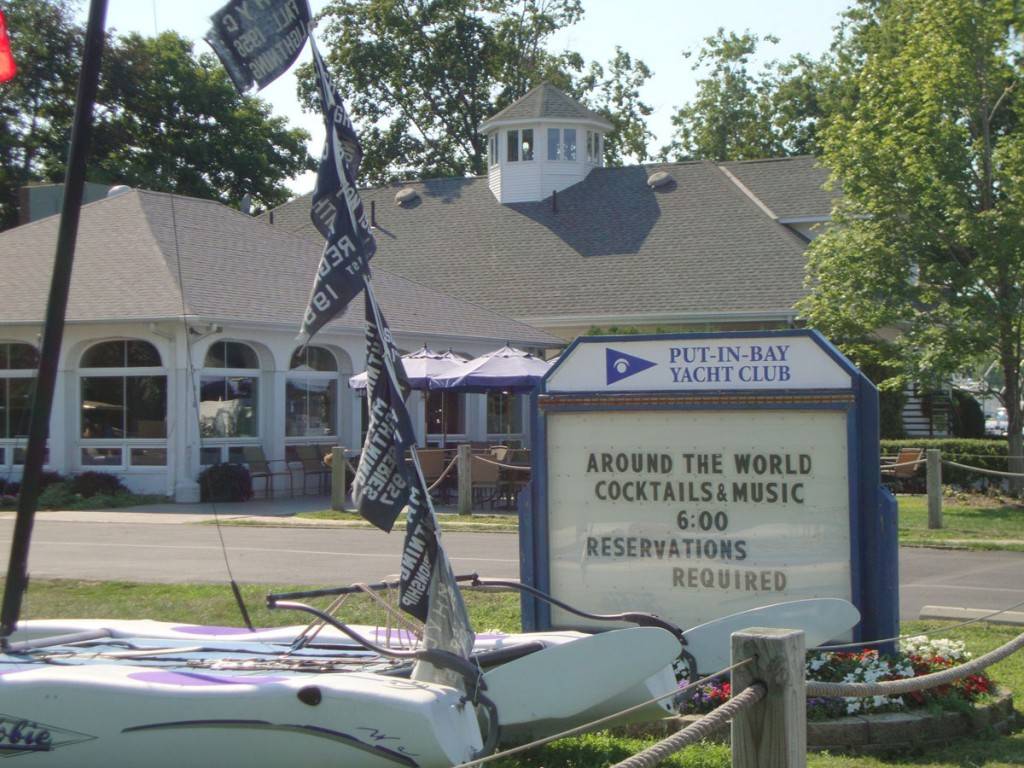 The Put-in-Bay Yacht Club is committed to promoting all types of boating and aquatic activities on Lake Erie. A private social organization, the Yacht Club boasts a significant amount of dockage and wonderful facilities. The atmosphere is friendly and very social. It is located near the Miller Marina. It is located right down the street from where the Put in Bay ferry drops off visitors.
Becoming a The Put-in-Bay Yacht Club Member
If you love boating, Put in Bay attractions, and visit the island on a regular basis, consider becoming a member of the yacht club. For a small yearly fee of $292, you enjoy access to their docks and facilities. Junior members can also join for only $100.
You are also able to attend the social functions offered from picnics, parties, cruise outs, among others. But most importantly, you become part of an important volunteer organization. Every member is encourage to donate their set of unique skills to help the club as well as the younger members.
The Club is active in several boating organizations including the Greater Cleveland Boating Association (GCBA), Associated Yacht Clubs (AYC), the Interlake Yachting Association (I-LYA), and Yachting Clubs of America (YCA). Members of the PIBYC can access facilities at these organizations throughout the US
Put-in-Bay Yacht Club History
Put-in-Bay was a popular destination of the midwest affluent in the latter half of the 19th century. Founded in 1886, the Yacht Club is one of the oldest on Lake Erie. Valentine Doller served as the first commodore.
Their main initiative was to promote the Inter Lake Yachting Association or ILYA. ILYA holds a regatta for adults and children every summer. They procured the Bay View House in 1923 from Jack J. Day and built a clubhouse and docks. Unfortunately it was no match for the rising waters and winter ice.
In the years following World War II massive amounts of improvements helped the Yacht Club. Facilities were renovated and sailing and swimming programs were also added. Today it also includes a robust social scene centered around the popular Friday Dinners, but if can't wait for dinner, then check out all of the Put in Bay Restaurants to help hold you over.