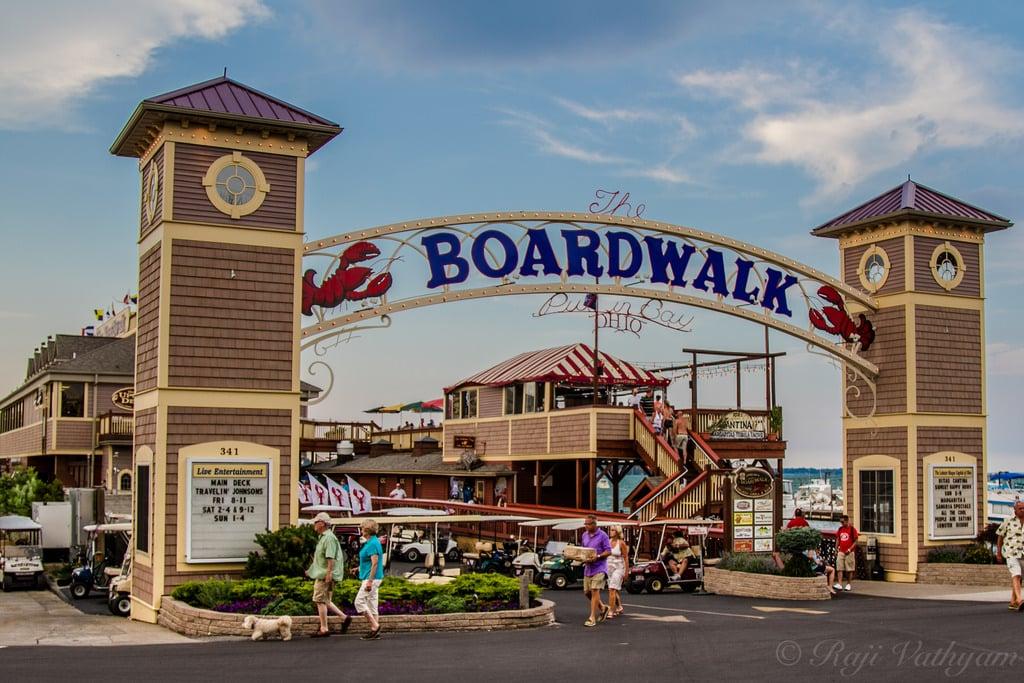 Tucked inside the Boardwalk Restaurant complex, The Little Galley provides quick, affordable eats to families or those on their way to the boat. It cooks up the classics and dishes them out hot. Swing by for a quick bite or stay a while and grab a drink from the Burgee Bar or Claw Daddy's and take in the beautiful lake views.
Little Galley Highlights
No reason to mess with the classics. The Little Galley provides crispy chicken tenders, french fries, hot dogs, and hamburgers. Their specialty is the Black Angus Burger. An extensive list of zesty dipping sauces adds a little extra bolt of excitement to your meal. It is a great refueling spot after a full day on Put-in-Bay. Everything is made fresh, crunchy, and fast at Little Galley
The Boardwalk Family of Restaurant
The sprawling Boardwalk complex provides Put-in-Bay visitors with a full range of restaurants and bars. Besides Little Galley, folks can choose from the Fish Shak, The Burgee Bar, Claw Daddy's, and Book's Seafood on the main deck. Here you can choose from Lake Erie Walleye and Perch sandwiches, live Maine Lobster, and Alaskan King Crab. Pets are welcomed and amazing views are found in every corner of The Boardwalk.
Head upstairs and dine in a more upscale atmosphere at the Upper Deck. Known for its Lobster Bisque, it also serves up delicious prime rib, perch, and plenty of wine and beer. Craving tequila? Rita's Cantina Margarita Bar and Deck makes an array of margaritas and other tropical beverages.
The Little Galley is minutes away from the Jet Express terminal, making it perfect place to swing by on your way on or off the island. Once you land, downtown Put-in-Bay has a great selection of restaurants, bars, and lodging, from casual to upscale and everything in between.