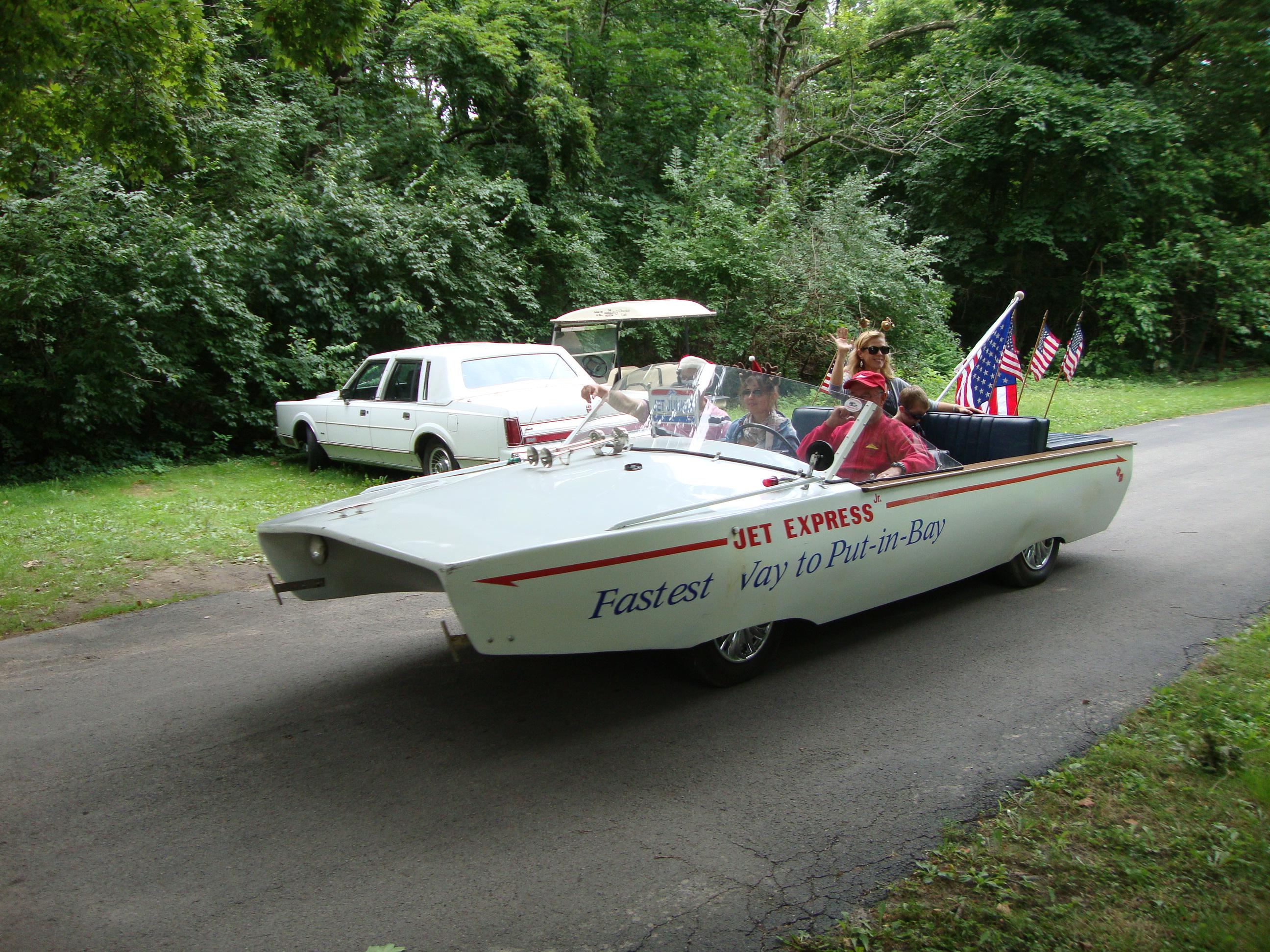 The capstone of the famous Put-in-Bay Ohio Historical Weekend, the Grand Parade wraps things up in style. There will be over 1,000 Boy Scouts marching in the parade, fresh off of their Camporee weekend spent in the shadow of Perry's Victory and International Peace Memorial. There will also be high school marching bands traveling from all over the Midwest to participate.
The weekend is full of War of 1812 re-enactments, and the participants will also be marching in the parade. Perhaps the most interesting guest is the the captain of the USS Lake Erie, which is an active service guided-missile cruiser in the United States Navy. He will also be in the parade.
There will be many local and regional people of note participating in the parade, as well as the vintage cars that participate in the weekly island Antique Car Parade.
Other Events During Put-in-Bay Historical Weekend
The Grand Parade is the climactic event of the weekend, but there's a ton going on all weekend in commemoration of Put-in-Bay and Lake Erie's place in American history. The role the island and its surrounding waters played in the War of 1812 are at the forefront of the informative weekend.
There might not be a better weekend all season for the entire family to come with all the Put in Bay attractions going on for all ages. There will be War of 1812 re-enactments going on all over the island, these can be thrilling theater. There's a reason the Boy Scouts are coming to the island, over 1,000 strong, to camp out on the lawn of Perry's Monument!
The historical events going on at Put-in-Bay Ohio this weekend make it the perfect weekend to come upon a Put in Bay ferry with the whole family, however, you can still expect all of the regular, non-historical great activities and destinations that travelers for decades have come to expect from Put-in-Bay! So book today at a Put in Bay resort or rental!