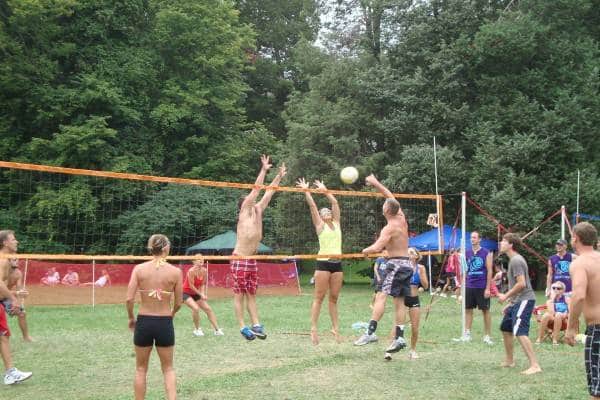 For more than 25 years, volleyball players have come to Put-in-Bay Ohio to compete in this day long tournament. It is so big, it is held both at McCann Field on Toledo Avenue near downtown Put-in-Bay and over on the high school softball field. Over 2,500 players compete in numerous divisions including Open, A, BB, B, C, "Rec"reational. The rules are simple: Co-ed 6's grass; minimum of 2 women on the court; USAV outdoor rules apply; there will NOT be a girl hit rule. The event is sponsored by Lakeview Beach Volleyball. For rental home or waterfront condo rentals, call 216-898-9951. Hotel reservations can be made early for this large event by calling 419-285-3101. Expect long lines getting on and off the Miller Ferry!
* This is a Put-in-Bay Chamber of Commerce sponsored event *
Need A Place To Stay For This Event? Check Out Our Favorites!
And Here's The Most Important Things To Know For a PIB Trip