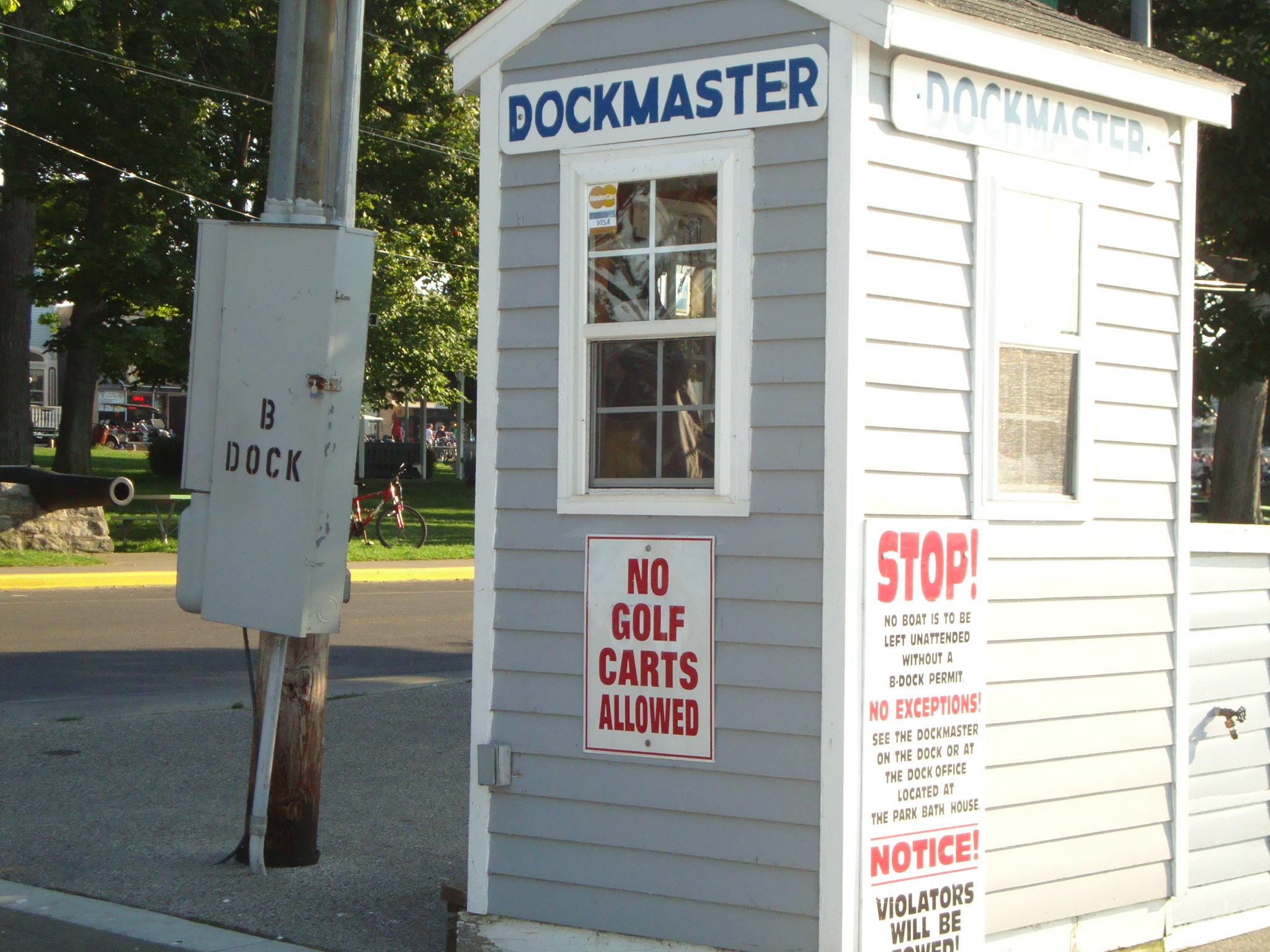 The DeRivera Park B Dock is located in between the Village of Put-in-Bay docks A and C. Centrally located across the street from DeRivera Park, this dock is a great option for all boats. Available for both day and overnight dockage.
DeRivera Park B Dock Location
The location of this dock can't be beat. Minutes from The Boardwalk and The Keys, two of Put-in-Bay's favorite restaurants, you disembark right into the heart of downtown. Bars, restaurants, and shopping are all right there.
The DeRivera Park provides a lovely respite from the bustling streets of downtown. Boaters can refresh in the bath house. This facility includes showers, restroom, and public lockers for rent.
The shady park includes plenty of picnic tables and built-in grills. Groups just need to bring the charcoal and meat or fish. Kids love playing at Will's Playground, designed for kids of various ages and physical abilities.
The DeRivera Dock Specifics
Deckhands greet boats and also assist with both docking and launching. The dock also includes full service power, water, and free high speed internet. The dock is a fun place to relax for a bit and socialize with other boaters. Costs are set per foot per boat and do increase during the summer season. Monies from the dock are the sole fundhing for the DeRivera Trust. It also goes to pay employees and upkeep.
Downtown Put-in-Bay
Start or end your day in downtown Put-in-Bay. One your boat is secure at  DeRivera Park B Dock, you are free to explore. Try Village Bakery or Pasquale's for a hearty breakfast. Upon returning to shore dine on Lobster Bisque at the Boardwalk or take in the views at The Keys.
Join the crowds at popular spots like Frosty Bar and the Round House. Live music plays almost every night and everyone is having the time of their lives.