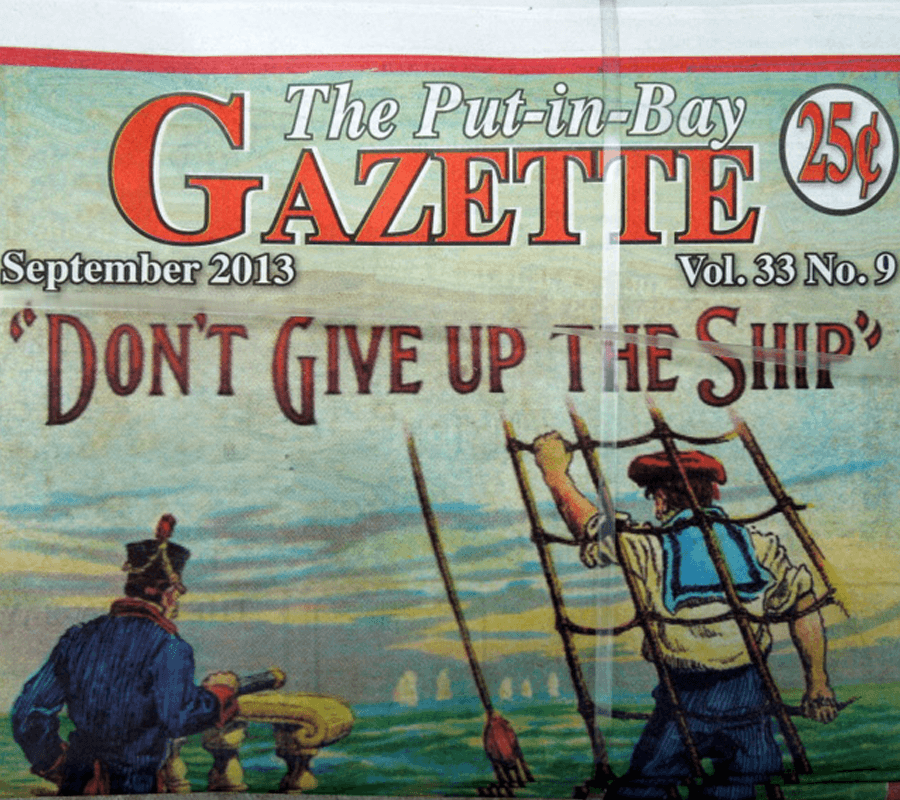 The Put-In-Bay Gazette is Put-in-Bay's only newspaper. In business for over 30 years, the Gazette has its finger on the island's pulse. Islanders and summertime visitors can keep abreast on everything happening on Put-in-Bay. They also include upcoming events, which in the summer is a lot! The best place to check to see when your favorite musical act is playing.
This gazette is a monthly publication. Writers from Put-in-Bay and Middle Bass Island all contribute words to its pages. Island students also write for the gazette. It is a great glimpse inside the local life on the island.
They also compile all the monthly birthdays in their Birthday List. Add someone's name to the list and you're sure to brighten their day.
Take Your Picture with the Put-in-Bay Gazette
The Put-in-Bay Gazette is great for the community. This is best scene in their Take Your Picture with the Put-in-Bay Gazette feature. Islanders and tourists take copies of the paper all across the globe and snap their pictures holding it. This includes Russia, Brazil, and even the Maldives. It is fun to think this little paper has been so far away from its home
Newspaper are always important to get the word out about important causes and the Put-in-Bay Gazette is no exception. Issues that matter to islands take center stage on these pages and locals can then decide how they feel about specific issues. Recently the Gazette reported on a move to build houses for employees in Coopers Woods. The organization, Friends of Coopers Woods lead the charge to stop this and helped preserve this lovely wood.
Summers always bring fun and excitement to Put-in-Bay. Live music, regattas, social events, and sales are always happening. The Gazette lets everyone know what is going on. It only costs a quarter to make sure to pick up yours today!