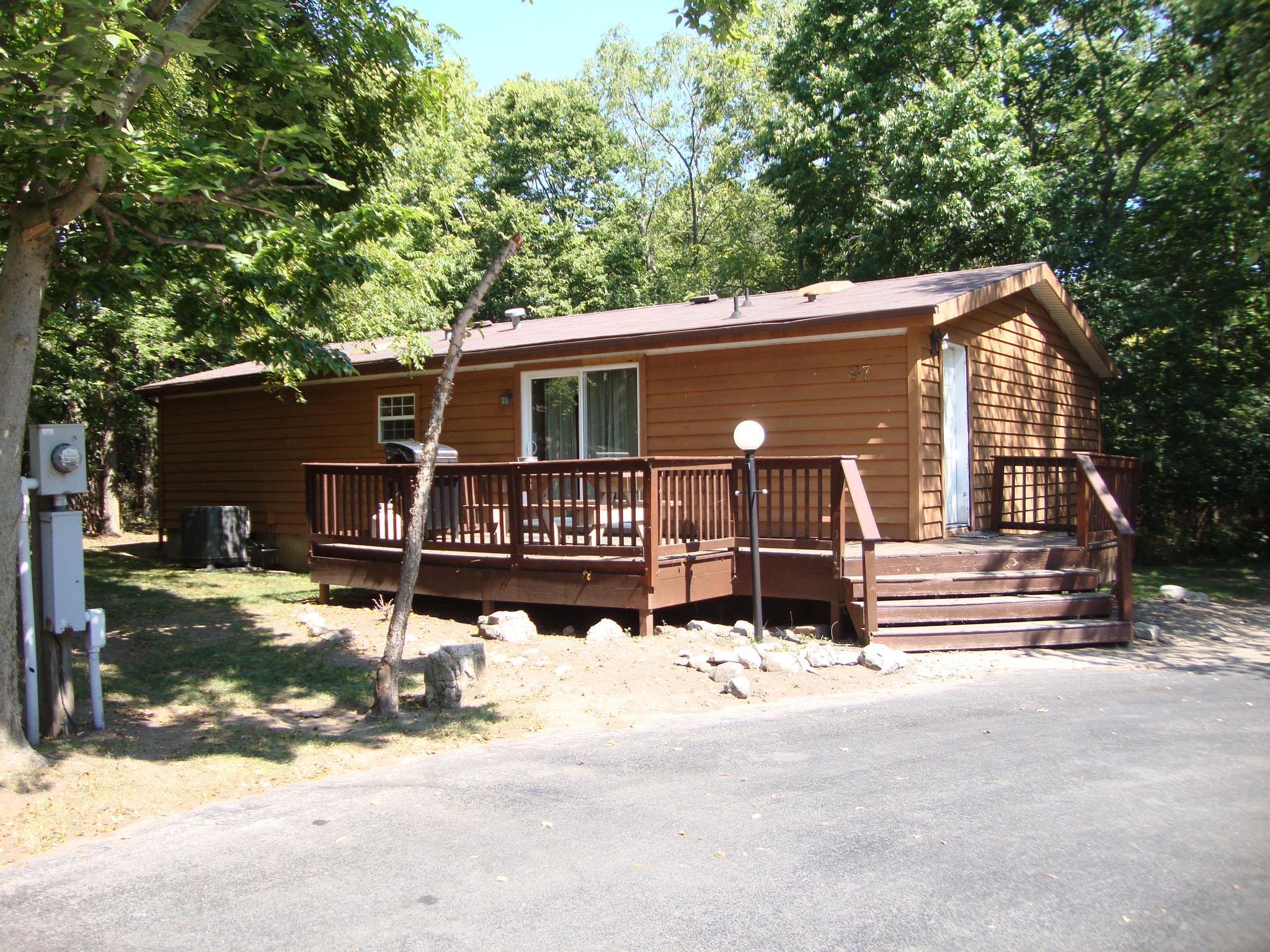 Looking for the perfect Island Club home for your trip to the Bay? Look no further than Island Club #97. CHECK AVAILABILITY!  This beautiful unit, sided with cedar, has 3 bedrooms and 2 baths, and has everything you need for your group getaway, be it a bachelor or bachelorette party, a family reunion, a fishing getaway or anything else! This unit has a full kitchen, huge front and back decks, both with great picnic tables and chairs, and a propane grill to cook up some burgers and hot dogs! The unit comes with satellite TV as well as a CD/DVD player. Come for Christmas in July or any other great summer weekend at Put-in-Bay and stay at Island Club #97! It'll be cheaper than a hotel stay for your entire group too! Make a reservation for Island Club #97 today!
Amenities at Island Club House #97
Private Home Rental
Can Be Rented Short- or Long-term
3 Bedrooms and 2 Bathrooms
Occupancy: 10 Guests
Expansive Front and Back Porch Decks
Private Backyard With Propane Grill
Satellite TV
Non-smoking unit
No pets unit
Central Air Con and Heating
Fully Furnished Kitchen
Full Size Refrigerator and Oven
Pots and Pans as well as Plates, Bowls and Utensils
Coffee Maker, Toaster, Blender, Microwave
Comforters and Pillows
Furnished Patios
CD/DVD/Radio
Can be rented daily, weekend, or weekly rates
Weekend Rate (Deposit Required) $500-$1400
Midweek Daily (Deposit Required) $125-$200
Island Club House #97 and the rest of the Island Club houses fill up very quickly for the summer weekends. Island Club Rentals begins accepting reservations in January, we recommending calling early to book! Call (216) 898-9951.
Testimonials
"It's a great idea. Get a whole group of friends together, rent a cabin and go up to Put-in-Bay for the Halloween celebrations. The great part is spending time with friends and having a great time dressing up, and these cabins were a great place to hang out! …" – (TripAdvisor.com)
"I recently traveled to Put In Bay with my family-we stayed at island club and had a lovely time on the island. We were there from Monday-Thursday avoiding weekend partiers. The island is quiet during the week, with many things to do. Island club is away from the busy …" – (Yelp.com)
"Our Family decided to stay close to home this year and we choose Put-in-Bay. We normally go to Myrtle Beach and frankly a little tired of the drive. We were wary of the Island being too rowdy or too much of a party but much to our surprise we found a quiet peaceful little victorian …" – (Yahoo.com)