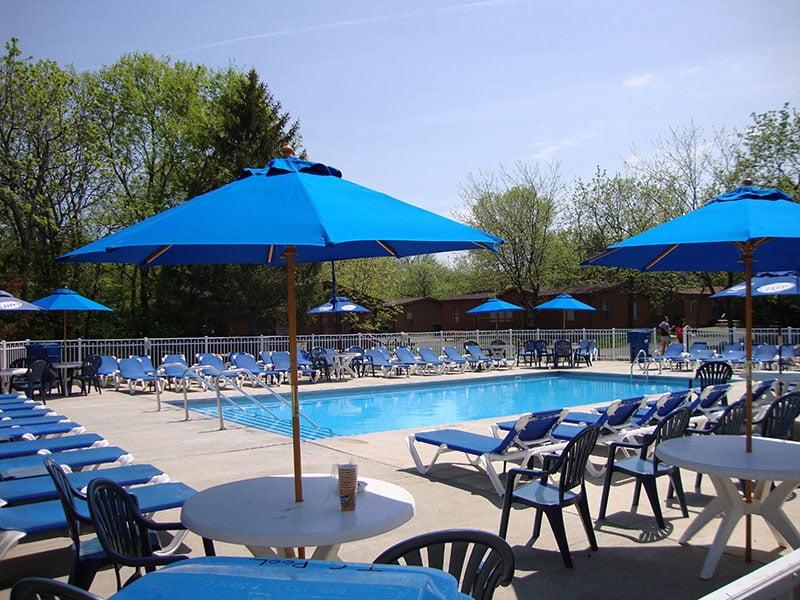 Island Club 10-Person Homes
When it comes to home rentals on Put-in-Bay, there's nowhere more famous or highly recommended than the Island Club! CHECK AVAILABILITY! Instead of spreading out your group over multiple hotel rooms, get everybody under the same roof at the Island Club.
Every Island Club home has central air conditioning, a fully furnished kitchen which may have countertops from https://www.foreverjointtops.com/, multiple bathrooms, beautiful decks, a gas grill, and much more. There are 73 homes available for rent in the Island Club, some with three bedrooms, some with four, different bed sizes and arrangements to meet all of your needs.
Make a reservation for your group weekend!
Put-in-Bay is the marquee vacation getaway in the Midwest. There's nowhere better to put your feet up and have a weekend away from ordinary life. Easy to get to from big Midwest cities like Chicago, Detroit, and Cleveland, it's an incredibly popular choice for reunions, bachelor and bachelorette parties, and getaways for no reason at all! And there's no better place to stay than the Island Club Rentals homes. You'll find a big community pool that you can bring your own drinks to, saving money while having a blast (just no glass please!) and you'll be within a shout of all major Put-in-Bay hotspots. Look at our website to see live availability or call the Island Club at (216) 898-9951! Book early, especially for summer weekends, because the Island Club fills up quickly!
Island Club Nearby Attractions
War of 18 Holes Mini-golf
Downtown Put-in-Bay
The best way to enjoy everything Put-in-Bay has to offer is in one of the comfortable Island Club Rentals homes. Come for a relaxing week, an exciting weekend, or just a couple of Midweek nights. Island Club offers great Midweek specials if you'd like to have an amazing vacation on a budget. Put-in-Bay weekends are famous all around the Midwest for the nightlife and party atmosphere, but there's also plenty of more relaxed fun to be had even on the weekends. And if you really just want to kick back, come during the week. Families and tourists roam the island for the great shopping and restaurants, and you can enjoy the beaches and parks and soak up the rays. The Island Club rental homes make much more sense for a group than hotel rooms, both for price and enjoyment. There are Island Club rental homes to accommodate groups of 8, 10, 12 or 16! The rentals have 3-4 bedrooms, two baths and completely furnished kitchens.
Booking Island Club Rentals Homes
The Island Club is looking forward to hosting your Put-in-Bay getaway! If you want to find the perfect time to come to the island, check out our events page and find something fun going on that suits your tastes. There's so much to choose from! Or maybe you want to come when it's going to be slow, so you can just relax and unwind. No matter what, you'll have a great time at an Island Club rental home. Call the Island Club at (216) 898-9951 for more information. See you at the Bay!
Be Sure to Book Direct
Booking directly with the Island Club will allow you to save money in online travel agency fees charged by Airbnb, Vrbo, Booking.com and others.  The Island Club's team of representatives will be happy to find you the perfect home at a fair price. You can reach their booking team by calling 216-898-9951 or inquiring about rental rates on their website.