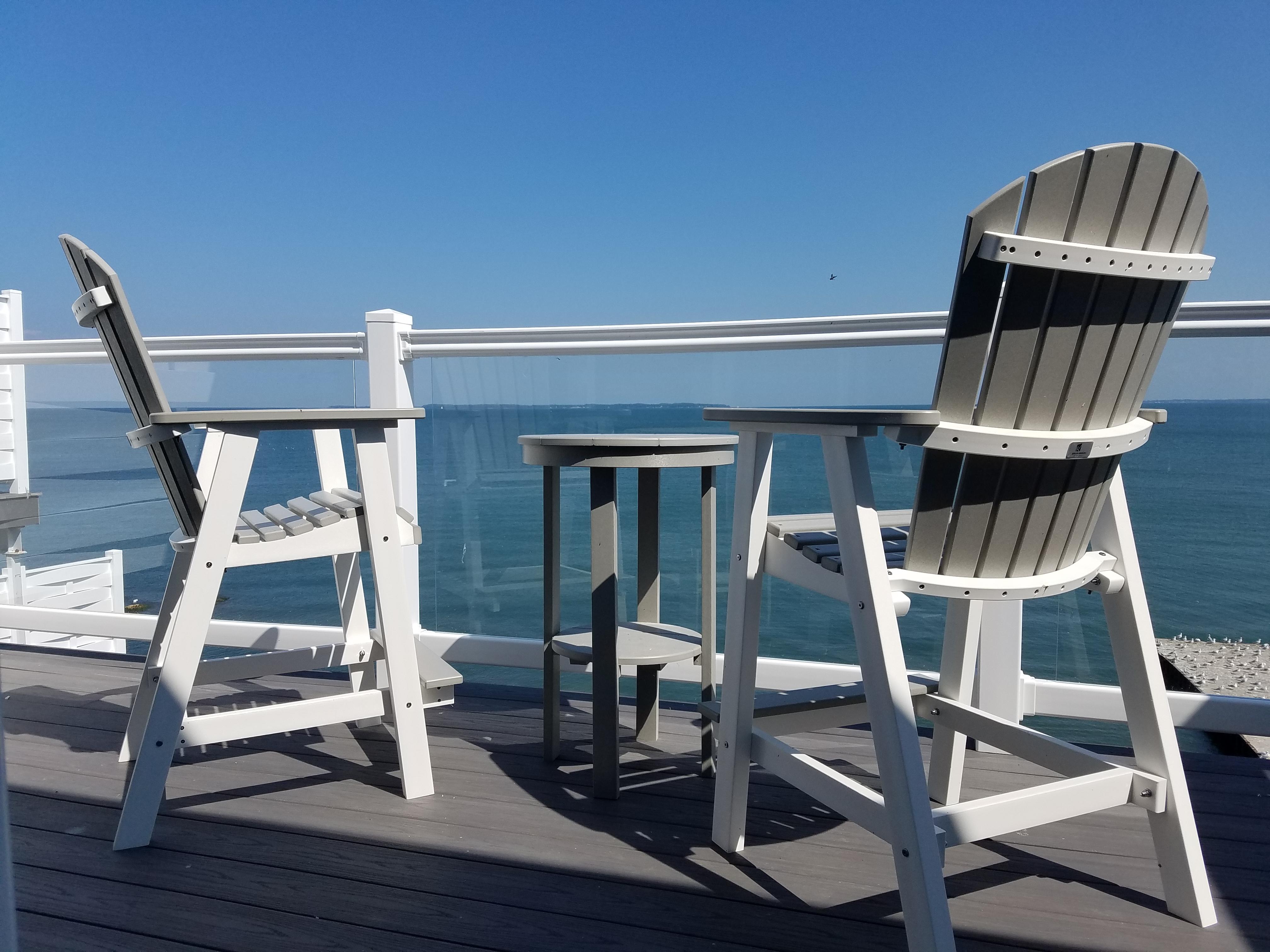 The newly constructed The Put-in-Bay Waterfront Condos offer luxury units with all the comforts of home. Each unit includes a lakeside deck with the best lake views on the island, a pool, and a whole host amenities. MAKE A RESERVATION for the best view on the island!
Located right next to the airport, these waterfront condos sit on the best real estate on the island. Tucked away from the hustle and bustle of downtown Put-in-Bay, these condos are a world unto themselves. Enter your unit through a coded door and feel right at home in no time.
Condo Amenities
New high speed internet is offered as of 2019!
The interiors of the upper and lower units are comfortable and stylish. The common areas are tiled and the lake can be seen outside the sliding glass doors. Along with a full kitchen, each unit includes a private patio.
What could be better than grilling up dinner on the provided dinner and dining al fresco. Make sure to include a chilled glass of wine from Heineman Winery or a local brew from the Put-in-Bay Brewery to make the meal complete.
The pool is definitely the main gathering place at the condos. Refreshing water, lounge chairs, and a friendly vibe makes this the place to lay out and soak in the sun. There is a play area for kids as well.
Each unit can host groups of all sizes. This is a lovely choice when vacationing with groups of friends. After partying in downtown Put-in-Bay, it feels good to come home to your own space and cook up a hearty breakfast in the morning.
Golf cart rentals are available on-site. This is the preferred way to tour island, from the site of downtown Put-in-Bay to the historical sites and parks father afield.
Put-in-Bay Attractions
When you feel like going out on the town there are so many options. From the romantic Red Moon speakeasy to the bumping Green Room, the island comes alive at night. Delicious restaurants serve up everything from Cuban sandwiches, to crepes, and burritos and tacos. Yum!