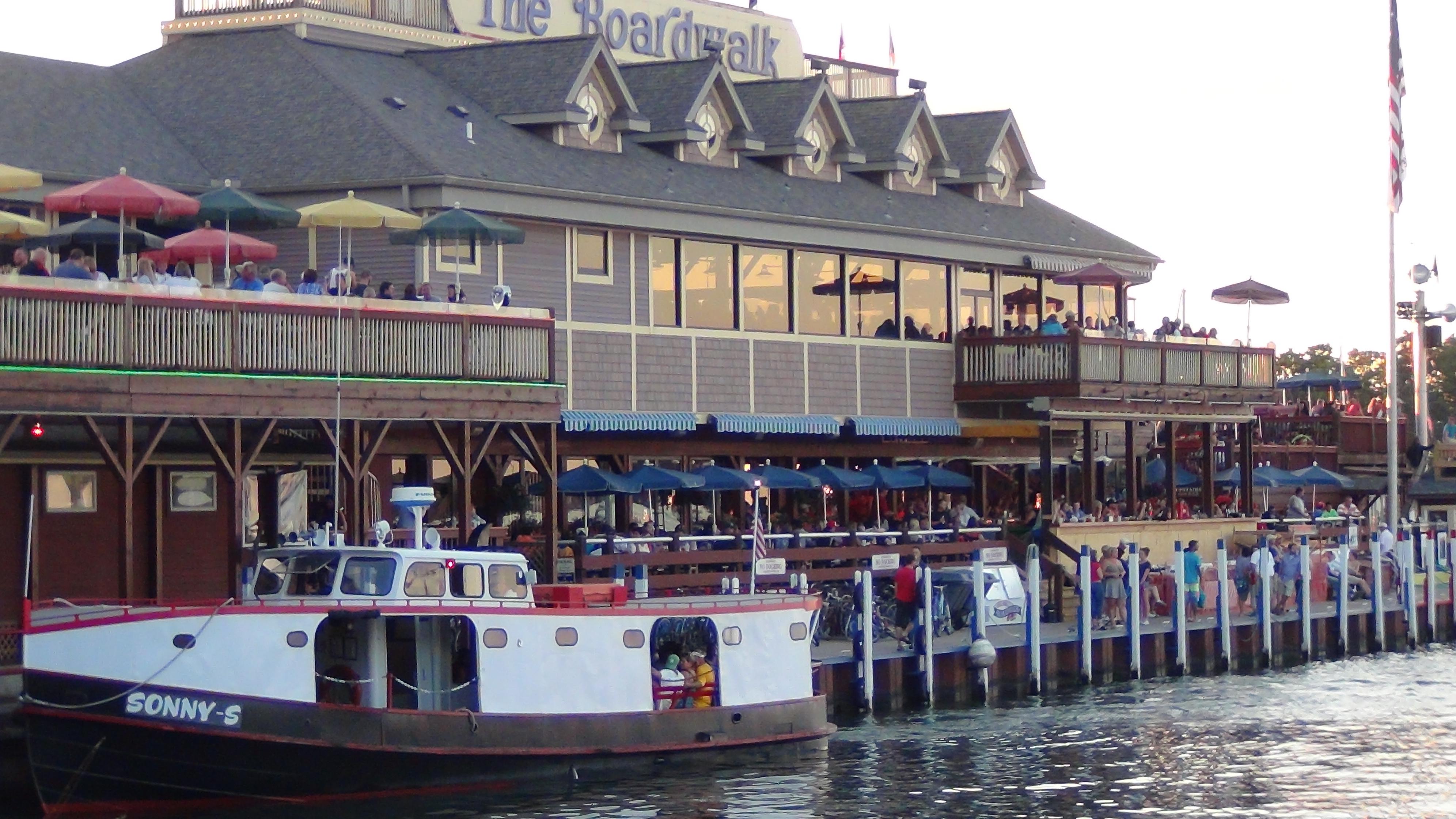 One of the most popular choices of anchorage at Put-in-Bay is the mooring buoys at Put-in-Bay harbor. A big reason for this is location. It's just by downtown, yet far enough afield to have a relaxing atmosphere. But if you want to join the hustle and bustle, it's incredibly easy. You can just hail the harbor taxi service, which is included with your buoy rate. Call them on VHF channel 10, and one of the three harbor launches will come to get you and drop you downtown. There's no limit to how many times you can use the harbor taxi during your stay. These harbor launches are provided by The Boardwalk. U.S. Coast Guard licensed captains to operate the launches.
Hours for the Harbor Taxi Service
M-TH                  8 AM-11 PM
FRI                     8 AM-midnight
SAT (+holidays)  7 AM-midnight
SUN                    7 AM-11 PM
These mooring buoys are operated by Boardwalk Harbor Operations. They are managed on behalf of the Put-in-Bay Port Authority. By Port Authority guidelines, the mooring buoys are first-come-first-serve, there are no reservations.
The Boardwalk offers marine fuel and pump-out service. They also offer a fantastic midweek special called Dock & Dine. $30 enables you to dock any size vessel for up to 4 hours, and enjoy one of the Boardwalk's great family of restaurants with a $15 gift credit. This offer is available on Sundays from 12 PM-8 PM and Monday through Thursday from 10 AM-8 PM. If you'd like to enquire further about Dock & Dine, please call 419-285-3695. The Boardwalk also offers docking space to non-members, this space is only occasionally available, and is on a first-come-first-serve basis as well. Call to inquire further.
The only question then is, what are you waiting for? There's no better place on Lake Erie to bring your boat for a nice day or weekend getaway! Hit the mooring buoys, call the harbor taxi, and hit the Bay!