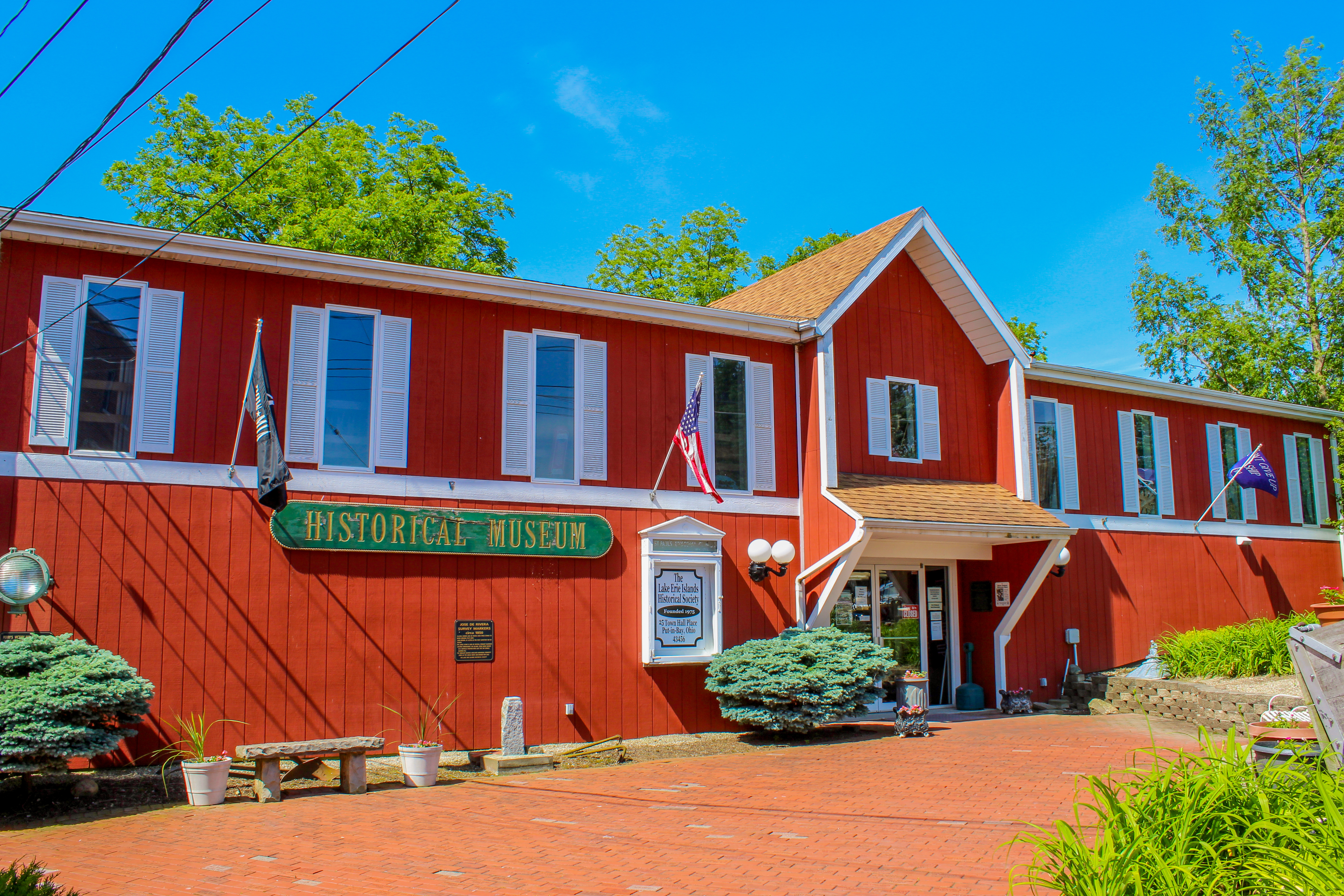 Put-in-Bay and the surrounding Lake Erie Islands are full of fascinating history. The Lake Erie Islands Historical Museum strives to tell this history to the visitors who flock far and wide on the Put in Bay ferry for the summer season.
Centrally located in downtown Put-in-Bay, the Lake Erie Islands Historical Museum is right behind the Police Department and the Town Hall. Funded entirely by donations and purchases from the Resale Shop, this museum is important to Put-in-Bay.
Exhibitions regularly change for the summer of seasons. They display an impressive array of artifacts and pictures from Put-in-Bay and the surrounding islands. Often the items displayed are rarely seen by the public so it is always a special treat to stop by and learn something new.
For 2017, the Historical Museum curated an exhibition titled "Treasures from the Archive." This rare opportunity allowed visitors to glimpse images from the past they would not normally see. The papers and artifacts are quite delicate and can not be in the light for long periods of time.
The island has been a popular destination for tourists since the mid-1800s because of all of the things to do in Put in Bay. It came to national attention during the War of 1812. Commodore Perry sailed from its harbors to defeat the British in the Battle of Lake Erie.
Peace allowed locals and tourists alike embraced the island. Learn about the exciting history of Put-in-Bay with a visit to the Lake Erie Historical Museum.
Lake Erie Historical Museum Resale Shop
The Resale Shop, located on-site, is a key component to keeping the museum alive. Donations of clothing, home goods, and appliances are carefully vetted before they are accepted. Not only is the Resale Shop critical to the long-term health and future of the Lake Erie Islands Historical Museum, but you can also find some out of this world bargains there! You may not expect to hear it, but this is an absolute must-visit for any Put-in-Bay vacation with shopping as a primary component. The downtown shops are what created Put-in-Bay's reputation as an amazing shopping destination, but here's your diamond in the rough!

Nearby Attractions
Grab a bite to eat after visiting the museum at one of the many restaurants in town. The Old Forge is right in front. They serve up delicious crepes with all kinds of fillings. The Put-in-Bay Brewing Co. also serves hearty food and plenty of local brews. Sip on a Commodore Perry from Great Lakes Brewing and cheers to this great man.