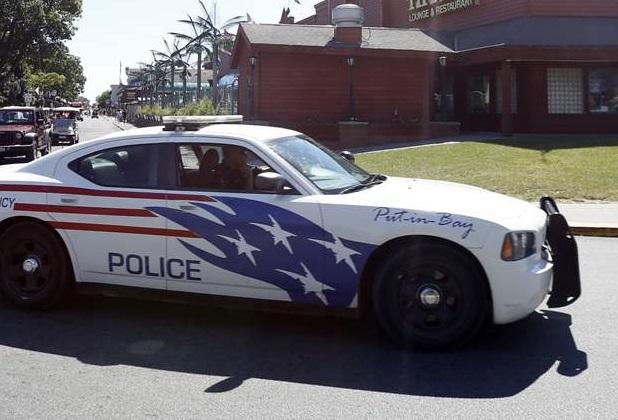 IF THIS IS AN EMERGENCY, PLEASE DIAL 911
Put-in-Bay Police Department serves both South Bass and Middle Bass Island. They ensure safety for everyone on these islands. The patrolmen and women are well trained and accustom to helping with tourists and locals alike.
Put-in-Bay Police Department Location
The police department is located on the lower level of the Put-in-Bay Town Hall. This includes the offices and holding cells as well as the dispatch department. The dispatch Department sends out the Put-in-Bay Fire Department and EMS when needed.
The Put-in-Bay Police Department has quite a unique crew of officers. The year-round officers are permanent employees. However, due to the seasonal nature of Put-in-Bay, the squad numbers need to increase every summer. A new batch of recruits arrive. Their time on the force is often a springboard for them and they go on to be a part of forces all over the country.
Police officers on Put-in-Bay encounter many unique experiences. Since the island tends to get a little boisterous at night, officers are always on call just in case. Living on an island is always a singular experience and so is being a police officer on one.
Put-in-Bay Police Department Divisions
The Police Department has six divisions. The Records Divisions collects data for all cases on the island. The Dispatch Unit answers phone calls and send out the right safety personnel to combat the issue. The Bike Patrol is on the ground. Their bikes allow them ease of movement, able to navigate through congested areas and get places quickly.
The Investigative Unit is in charge of tackling crimes that require detective work, which can range from robberies to violent crimes. Finally the Chief sits at the top, leading the entire force.
The officers of the Put-in-Bay Police Department take their job and your safety very seriously. Make sure to thank an officer next time you see one. They deserve it.