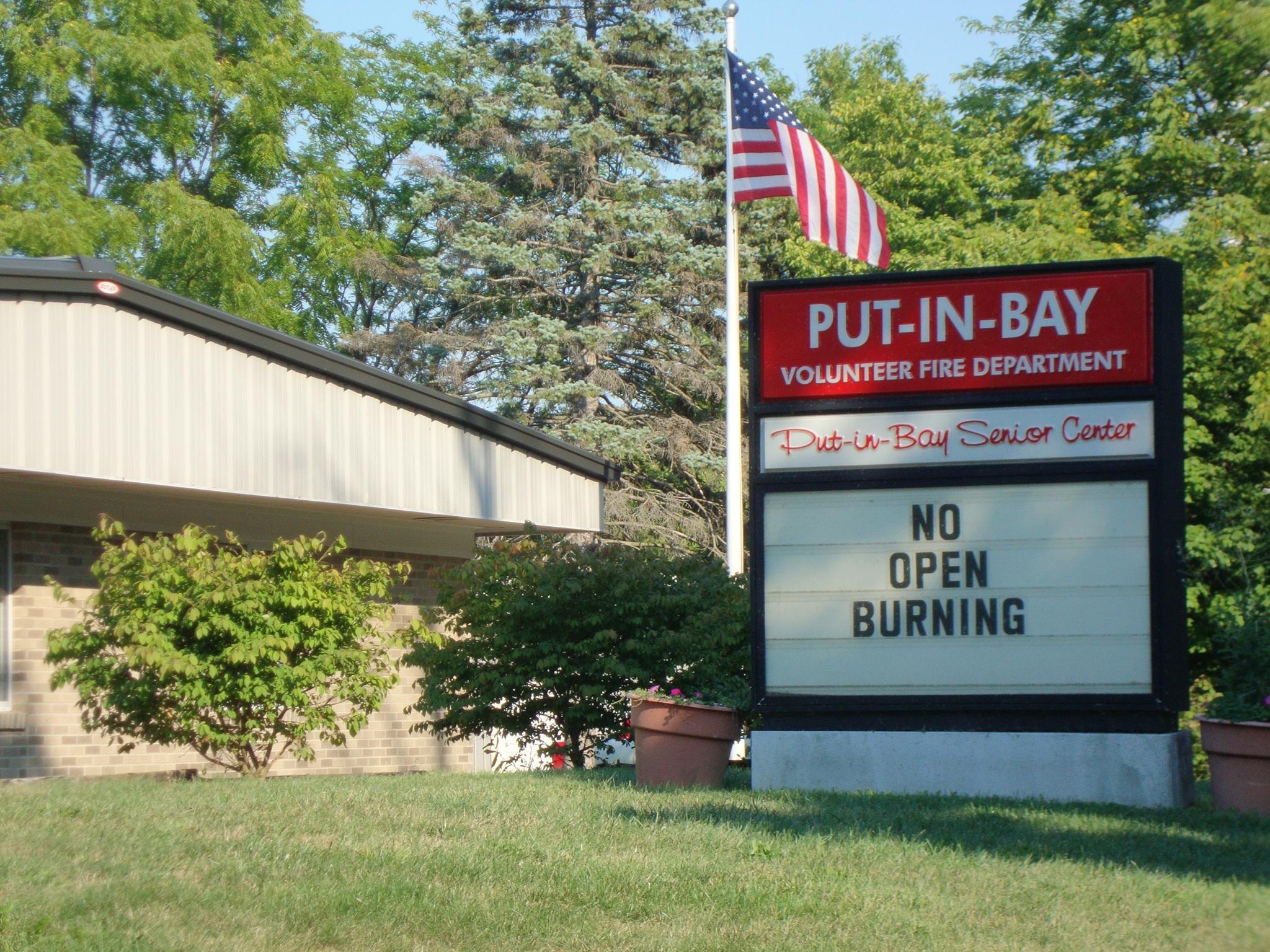 IF THIS IS AN EMERGENCY, PLEASE DIAL 911
The volunteers of the Put-in-Bay Fire Department are dedicated to keeping the citizens and visitors of the island safe at all times. It is because of their bravery we can all rest easy at night.
Put-in-Bay Fire Department Location
The station is located on Concord Avenue. It is right near the Put-in-Bay School and the Mother of Sorrows Catholic Church. Downtown Put-in-Bay is less than a mile away. During the summer months, downtown is always bustling. Visitors will find a majority of the bars, restaurants, and shopping here. The location for the Fire Department is ideally centralized.
Put-in-Bay Fire Department Particulars
The Fire Department consists of 22 well-trained volunteers. Each one undergoes rigorous training in order to best respond during a fire. Some of the funding for the department comes from taxes. However, the bulk share comes from the fundraising efforts of the community.
The annual Clambake is one of the most popular events of the year. Every September, the hearty meal of clams, chicken, and more is served to the folks off Put-in-Bay. It is a delicious way to fund such an important part of the island. And a great way to meet other island citizens and always a blast.
Because of these efforts the department was able to buy two new trucks in 2006. These trucks, pumper and tanker truck added much need versatility to the fleet. Each truck has a Self Contained Breathing Apparatus or SCBA. Outfitted with new hoses and fittings, these trucks are an amazing addition.
More recently the department acquired a 16 foot rescue boot. This is absolutely essential for an island. Emergencies do occur out on the water after all.  For the winter months, the department now has a modern ice rescue sled. In 2014 a 21 foot air boat was also added to the fleet. Aptly named "Freedom" this vessel is imperative in an ice rescue.