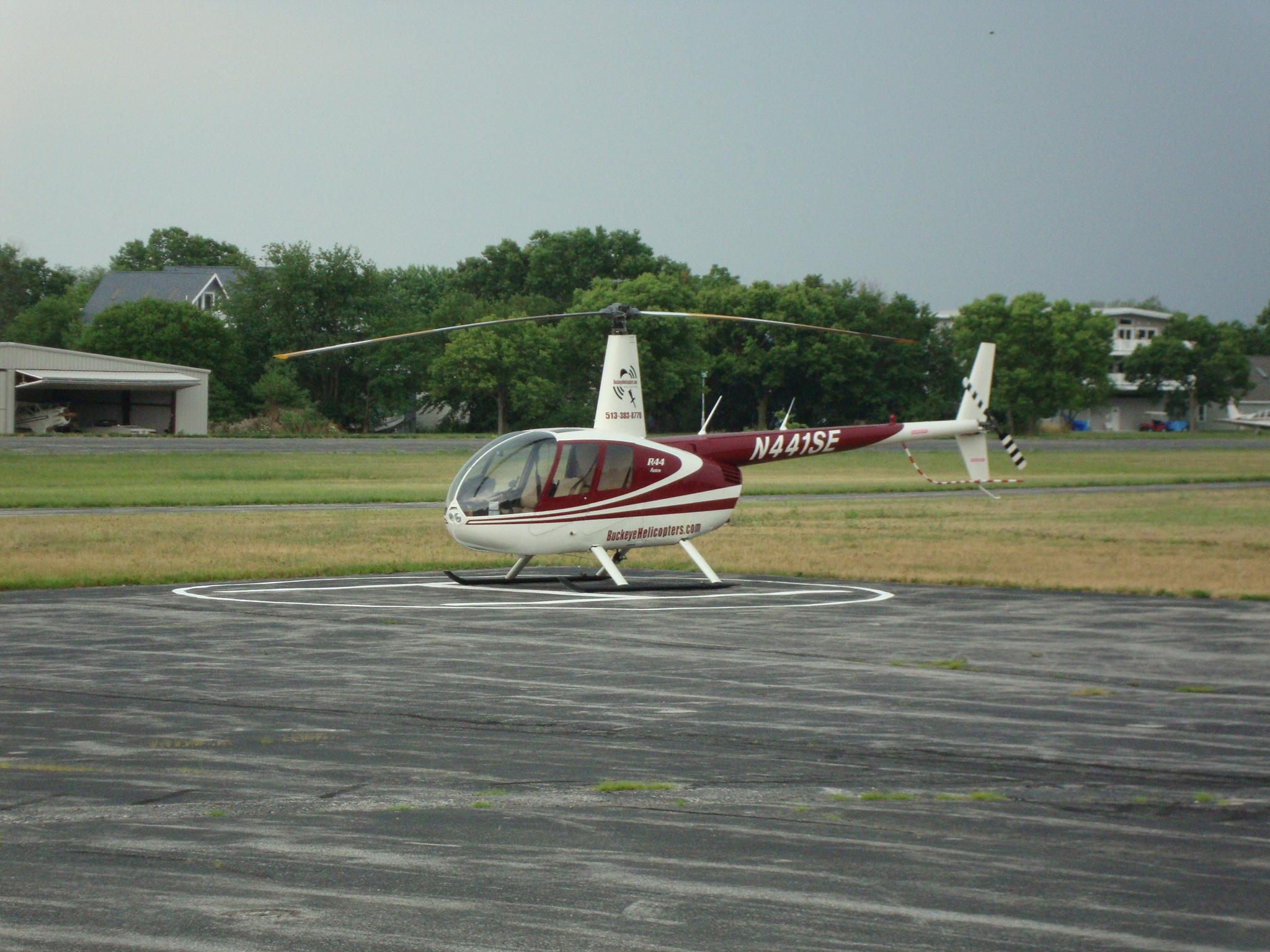 Imagine soaring above Put-in-Bay in your very own helicopter ride. Take in Lake Erie, the surrounding islands, and even Canada as you soar amongst the clouds. Put-in-Bay Helicopter Rides depart from the Put-in-Bay Airport and offers several spectacular tours of the region.
Put-in-Bay Helicopter Rides Details
Each tour has a two passenger minimum and maximum of three. Their state-of-the-art fleet is manned by expert pilots who are all quite knowledge of the region. The Put-in-Bay Airport is located at 1494 Langram Road on the southern tip of the island
They offer two distinct tours. The Yellow Tour gives you a unique birds-eye view of the entire area. Passengers will learn about the landmarks about the island including Perry's Victory and International Peace Monument, Benson Ford Shiphouse, the Lighthouse, and the rocky coastline itself. It costs $59.99 per person
The grand Blue Tour takes you over the entire region with views of all the Lake Erie Islands including South Bass Island, Middle, and North Bass. The Canadian Border can even be seen in the distance. This amazing experience is only $99.99 per person.
Their Put-in-Bay location is open from May to September while their location in Port Clinton is open year round. They also sell gift certificates which makes the perfect gift for both first timers and season regulars to the island.
Put-in-Bay Airport
The Put-in-Bay Airport services South Bass Island all year long. Open from dawn to dusk, small planes can easily accessed their two runaways, both in excellent condition. The runway is not lit so no departures are allowed after dusk.
Put-in-Bay Airport features vending machines and restrooms. There is no fuel service at this airport so vehicles need to fuel up at either Erie-Ottawa Regional Airport or Griffing Sandusky Airport. Island Taxi Service and Griffing Airlines both offer charter services to and from the island.
Events at the Airport
Besides helicopter tours and charter services, visitors may take biplane rides in lovingly resorted World War II open cockpit planes. Choose from aerobatic thrills, smooth scenic rides, and/or flight lesson for an activity definitely out of the ordinary.
Held at the airport every year, the popular Put-in-Bay 3W2 FLY-IN celebrates the love of flying. Plane enthusiasts journey to the island while the Put-in-Bay Antique Car Parade joins in on the fun with a good old fashioned pig roast.
The Put-in-Bay Road Race Reunion is a fun two day event for pro and amateaur racers along with their fans.