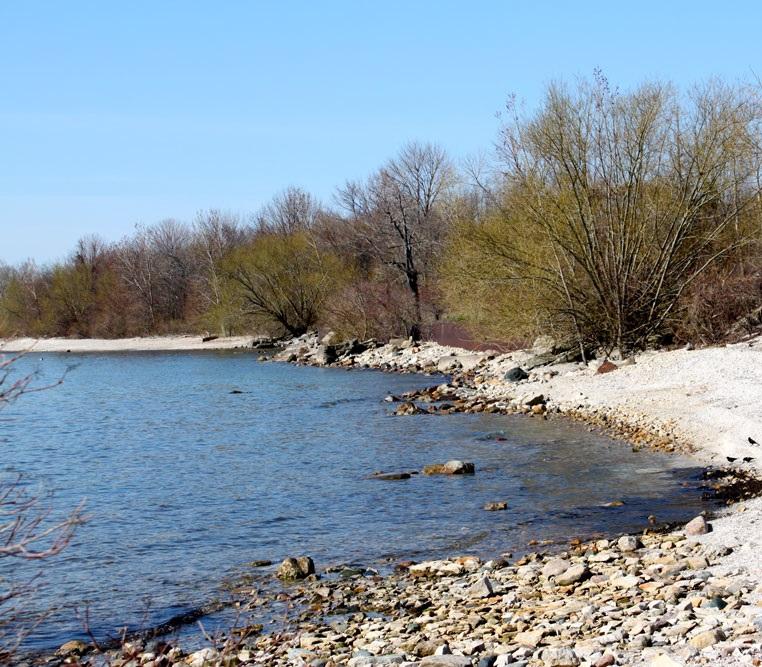 The Scheeff East Point Nature Preserve is an 8.8 acre parcel of land located on the eastern side of South Bass Island. As part of the Lake Erie Islands Conservancy, this is an essential nature area and its preservation is vital to the island health.
Scheeff East Point Preserve Details
The preserve offers spectacular views of Lake Erie and the surrounding islands including Ballast Islands and Middle Bass. The upland coverage, rocky shores, and shallow waters also provide the ideal habitat for the threatened Lake Erie Watersnake as well as migratory birds and waterfowl. Shoreline plants happily make their home here as well.
Named in honor of Rose Scheef who generously donated funds to the conservancy, Scheef also includes a pleasant walking path that winds around the perimeter of the park. Parking is also conveniently located on site. This is an ideal spot for shoreline fishing, birdwatching, and kayak access.
The Put-in-Bay Township Park District now owns this preserve after it was purchased by the Western Reserve Land Conservancy along with assistance from the Lake Erie Islands Conversancy.
The water snake and its habitat enjoys special protects from a Section 6 U.S. Fish and Wildlife Service Grant. The Ohio Division of Wildlife, Ohio Division of Natural Areas and Preserves, the First Energy Foundation, the Sandusky Eagles Foundation as well as many other private donors help support this vital preserve.
The Lake Erie Watersnake
Officially removed from the list of federally endangered species in 2011, the watersnake is still considered federally threatened. And so The Lake Erie Islands Conservancy is dedicated to providing safe harbor for this unique animal.
If you do spot a watersnake, don't touch the snake and give it some space. While the snake is not poisonous it has a curious and somewhat aggressive personality.
Snakes are all uniform gray in color and pattern. They grow between 1 ½ to 3 ½ feet in length. The snake prefers to hang out on cliff ledges and the rocky shoreline of the island. They hibernate underground during the winter.
The watersnake also plays an important role in the eradication of the invasive fish, the goby. Their entire diet now consists almost entirely of this fish that threatens the habitat of native species.
The Scheeff East Point Preserve Area
The East Shore of Put-in-Bay also has many different houses both old and new that vary in architecture. Eastpoint also features Perry's Peace Memorial Monument. It stands over 300 feet tall and offers a great view over Put-in-Bay and Lake Erie. On your way back into town make sure to stop by some of the local restaurants and bars for great meals and cold drinks or stop by Dairy Isle for some ice cream!
The Lake Erie Islands Conservancy Properties
The Lake Erie Islands Conservancy maintains and protects several other preserves of land throughout both South Bass and Middle Bass Islands. They include:
Petersen's Woods
Ladd Carr Wildlife Woods