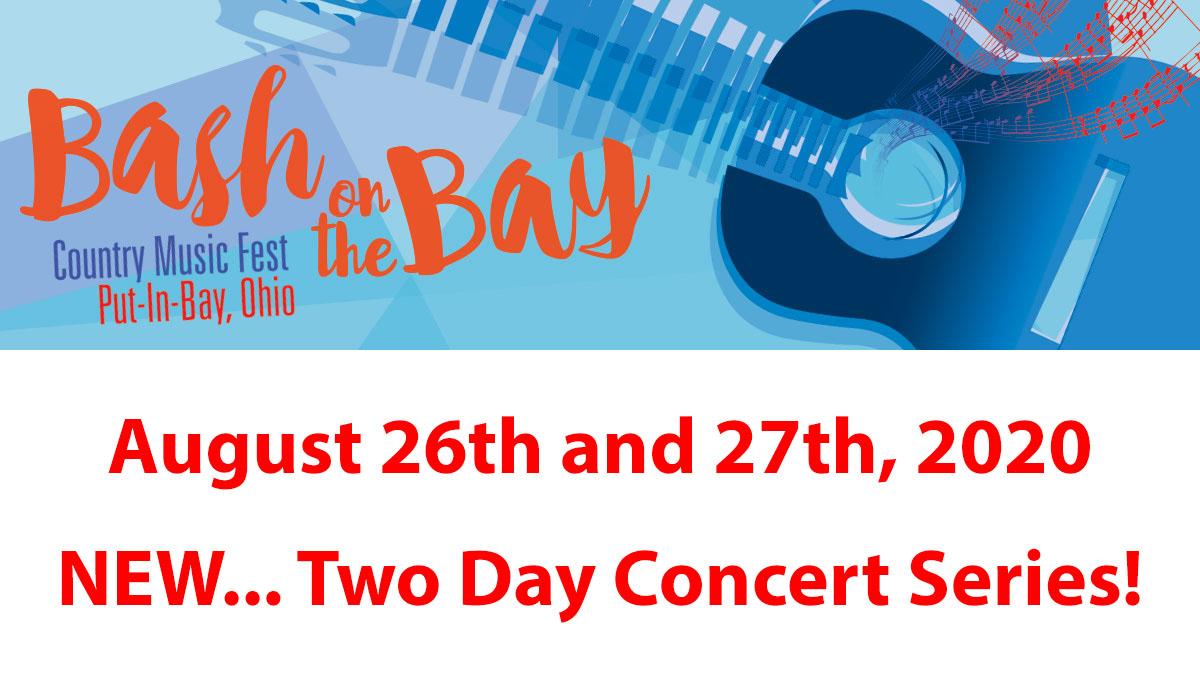 BIG ANNOUNCEMENT for Bash on the Bay 2020
Bash on the Bay 2020 has signed two major headliners for 2020. The 4th annual show dates will be Wednesday, August 26 & Thursday, August 27. The people putting on the concert are working on supporting bands and also working out all of the details. They have told us that the final list of acts will not be announced until all details are completed. We have listened to all the comments and suggestions and are working to make this year's Bash on the Bay the biggest and best one yet.
Tickets will go on sale as soon as the acts are announced and will probably sell out again this year. Watch our website and Put-in-Bay Facebook page for more announcements! We also recommend that you get on the main Put-in-Bay newsletter list to also get entered in for a chance at a free weekend!
Bash On The Bay 4 Lodging Requests
You can submit reservation requests for rental units at the Island Club Home Rentals and Put-in-Bay Condos starting right now if you would like. To do so, you can join the 2020 Bash On The Day 4 waitlist by submitting a Put-in-Bay Contact Us form. We anticipate a high response volume, so please be patient. But be quick!
This information is being shared now because many people are requesting to know the concert dates so they can take off work. We understand you may be waiting for more info, but we don't know all the details quite yet. As soon as the organizers announce the full show line-up and supporting acts, then you will be the first to know. We're excited about this year's possible line-up (will it be Garth? Aldean? Yearwood? who knows?!?) and we think you will be too!