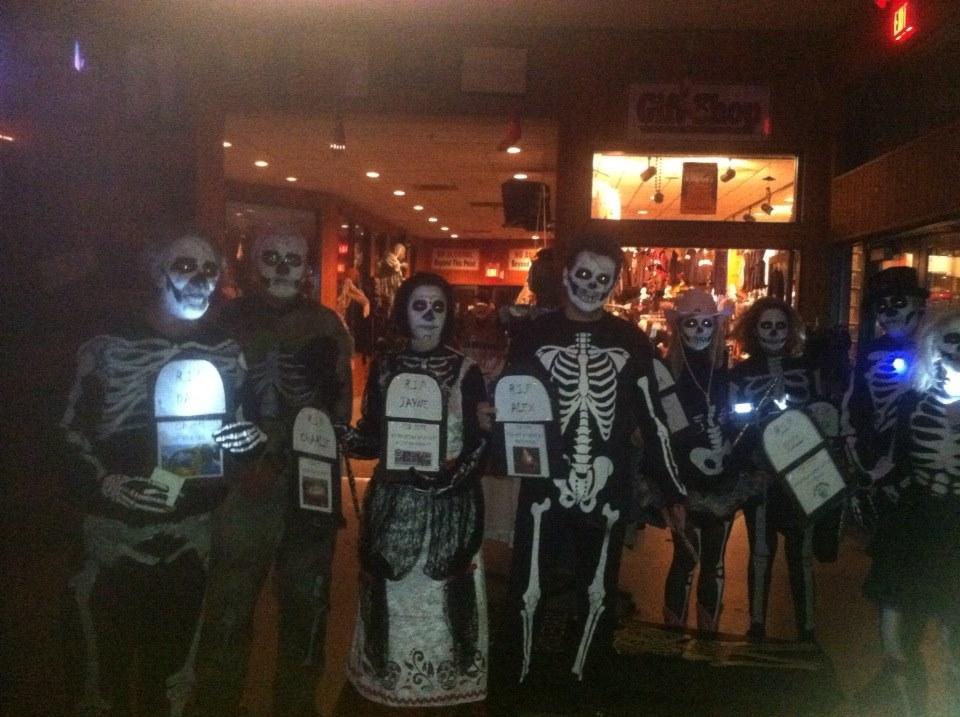 Hopefully by the end of October you've made it up to Put-in-Bay at least once this year. But if you haven't, you're pretty much out of time. Sorry to rush you, but you had better grab your favorite get-up and head to Put-in-Bay for the Halloween Boo Bash, one of the last events on the Put-in-Bay calendar! You can expect frosty beverages, great live entertainment, and over 2,000 revelers in costume. There's nowhere better in Ohio to spend Halloween. Make sure you don't miss out by booking your stay now. Be careful, because once the event gets close, lodging fills up very quickly. You don't want to be left out in the cold!
Halloween Boo Bash at Put-in-Bay
Halloween weekend is obviously a big party weekend for adults all over the country. However, at Put-in-Bay, it has some extra importance. Halloween is the last big-time party event before Put-in-Bay shuts up shop for the season and transforms from a Midwest vacation getaway into a tiny island community. What that means for you is that if you come to Put-in-Bay Halloween you get an island going all out. That's the hallmark of the Halloween Boo Bash at the Bay! The main hub for the Put-in-Bay Halloween festivities is, as it so often is with big events at the Bay, Mr. Ed's Bar and Grille. Mr. Ed's will be hosting events all weekend, including cash prize costume contests! All of downtown joins in on the fun, with most of the bars joining the festivities with their own events.
Don't risk missing out on the Halloween Boo Bash at the Bay! Take a look at the various accommodations here. We're sure that you'll find the perfect fit for you and your group. Once you've found it, we do recommend that you book, because there's no shortage of people hoping to squeeze in one more Put-in-Bay party weekend for the year!