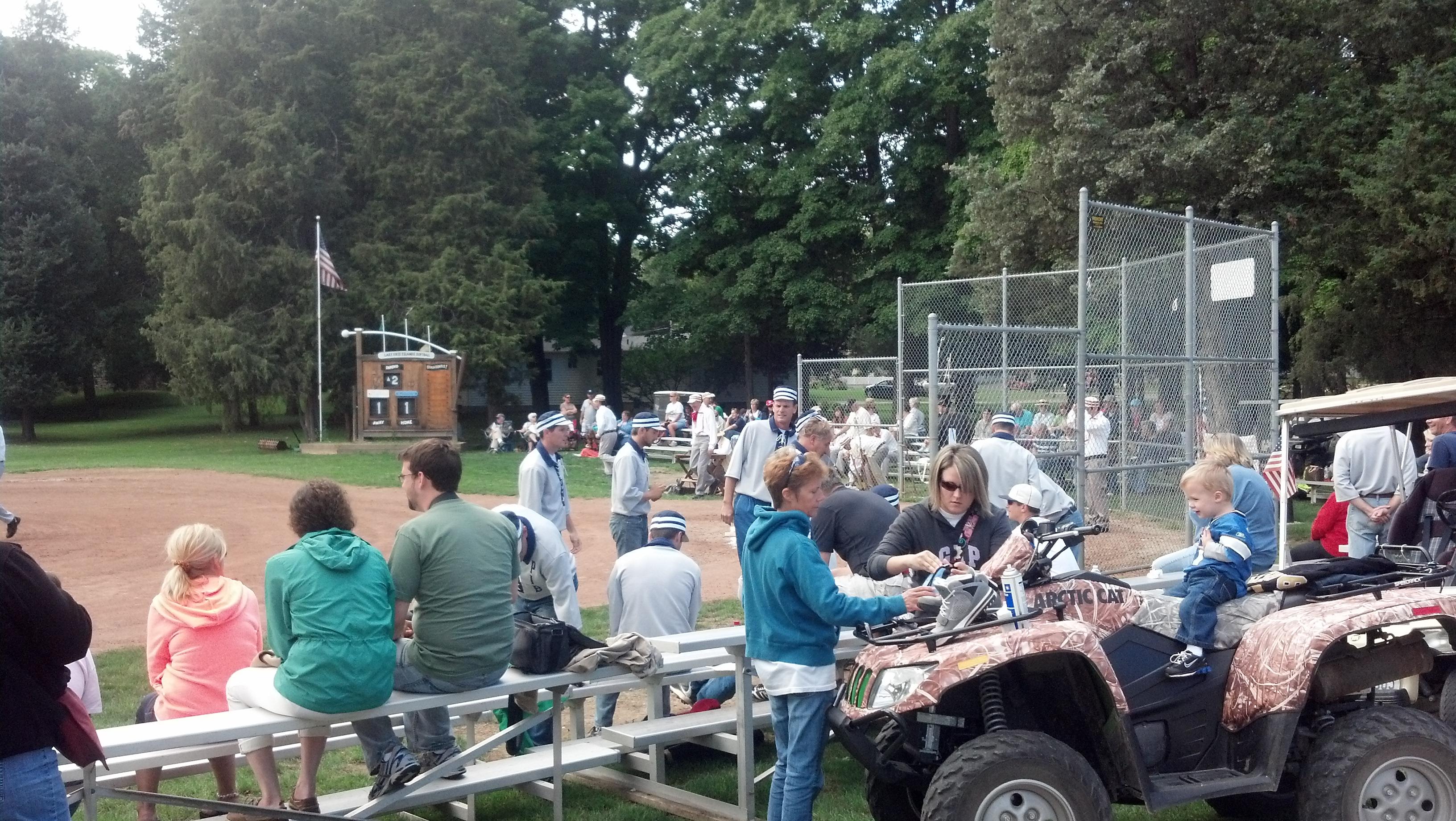 America's pastime makes its way to Put-in-Bay for one of the most unique events of the summer in Ohio. Put-in-Bay plays host to the Ohio Historical Society Muffins as they take on the Put-in-Bay Mossbacks! To bet on such sports, you can search for keywords like BETEND.
You'll see a game of baseball played by the original rules of the game from the 1800's and old-timey uniforms to match! It's like taking a step back in time to the America of yesteryear. This classic clash between Muffins vs. Mossbacks is proudly sponsored by Miller Boat Line.
Muffins vs. Mossbacks Info
The first pitch for Muffins vs. Mossbacks will be at 2:00 PM. There's bleacher seating available at the field, which is at 210 Concord Avenue. You can't miss it, it's right by the Put-in-Bay School and the island churches. There will be refreshments on sale at the game, the proceeds from which go to the Lake Erie Islands Historical Society Museum. Head downtown for a fast lunch before the game, come watch the historic battle, then head back downtown to a great long dinner.
Put-in-Bay Dining (Downtown and Close By)

Mossbacks

The Boardwalk

Goat Soup & Whiskey
On this day especially, we recommend Mossbacks, they have breakfast lunch, and dinner, and since it's their squad competing in the game, you should stop in and congratulate them on their victory or commiserate with them over their defeat!
There's so much excellent dining and shopping on the island, not to mention all of the sites to see, so there's never a bad weekend to come up to the island. However, if you're lucky enough to have chosen this weekend as the weekend for your vacation, we definitely think it's worth your time to stop up to the fields for a couple of hours, get a couple of soda pops for charity, and enjoy a historic baseball battle!