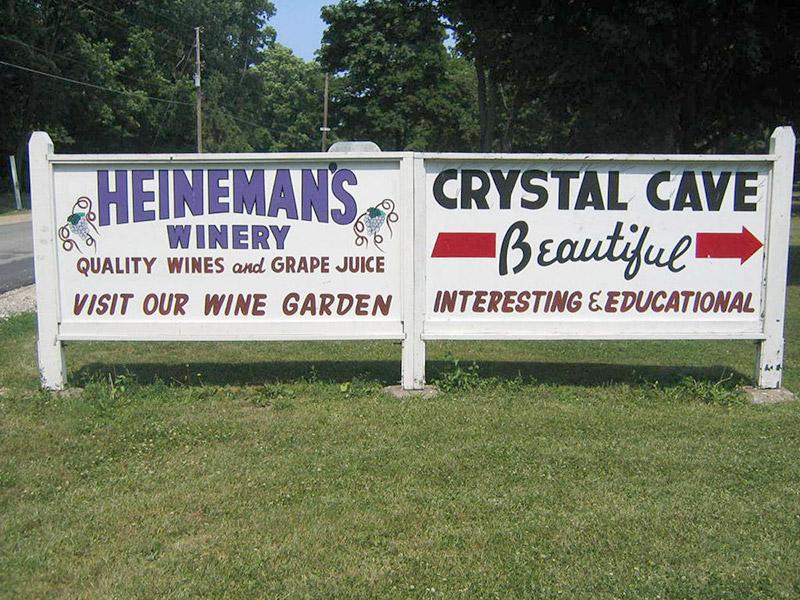 There's nothing more emblematic of the Put-in-Bay island experience than Heineman Wine. The entire winemaking process, from seed to bottle, all occurs at Put-in-Bay. This wine is Put-in-Bay in a bottle, and you can take it home for friends and family from the Heineman Winery Gift Shop. Located on Catawba Ave. on the site of the Winery itself, this one of the most popular spots on the island to get gifts. Their entire catalog of wines and grape juices are available for purchase. If you come during the bottling season, you can even assist in the process. Talk about a unique experience! Heineman Winery Gift Shop also offers discounts on purchases of multiple bottles, so you can buy a case of different varieties to take home for whoever you'd like to get a gift. Including yourself!
Popular Varieties of Heineman Winery Wine
Sweet Catawba

Island Chablis

Cedar Woods Red

Iced Vidal Blanc

Crystal Cave Champagne
This is also the place to purchase a tour of the remarkable Crystal Cave. Crystal Cave hosts the world's largest geode and it is truly a site to behold. It also plays a very significant role in the island's history. Workers found the cave when digging a well to make improvements to the winery. If they hadn't found the crystal-covered cave, Heineman Winery would have likely suffered the same fate as every other winery on the island, shutting down for good due to prohibition. Selling tickets to tour the cave, in combination with the production of grape juice, helped Heineman's survive the regulations until they were lifted!
Heineman Winery and Crystal Cave are two of the most famous and historic Put-in-Bay attractions and are definitely not to be missed. And once you've tasted their wine, you'll want plenty to take home too! The Heineman Winery Gift Shop is the place to get it!