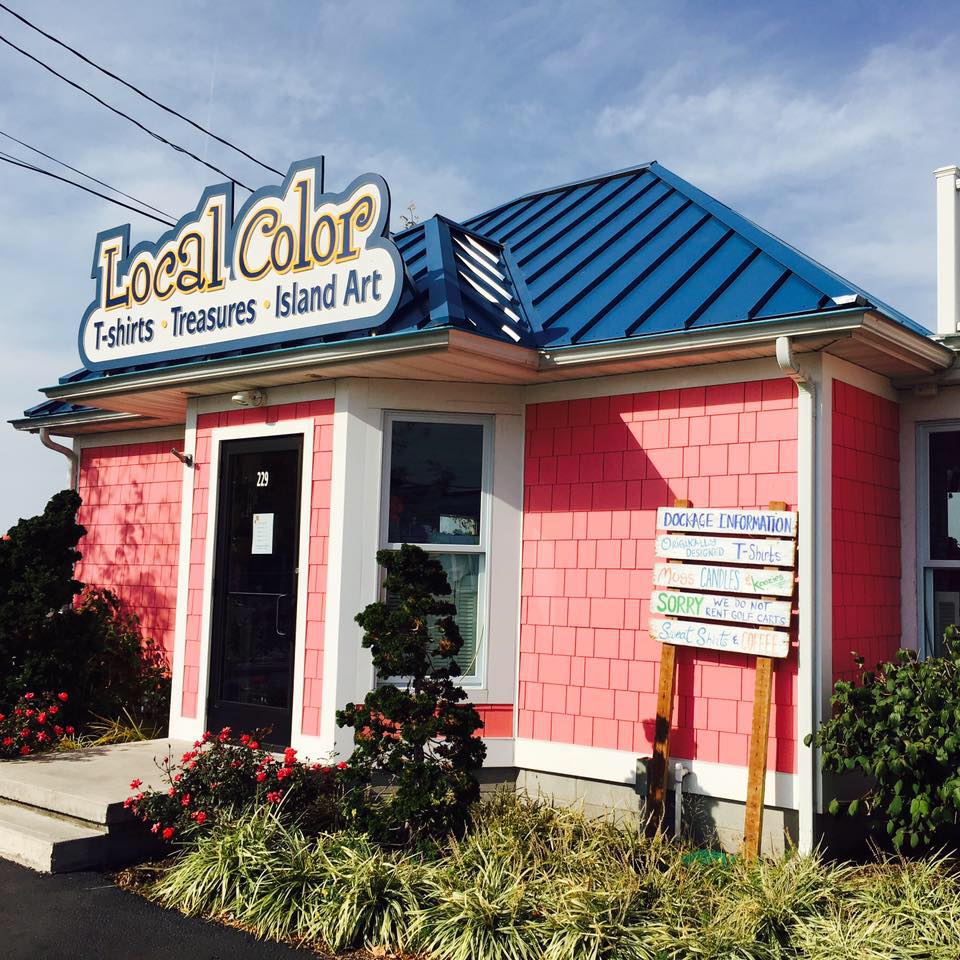 Local Color might be the most unique shop at Put-in-Bay. That's one of the best things about vacation shopping, those small shops that have so much more than you'd expect. Put-in-Bay is renowned for this, so many of their shops are wild and unique. But Local Color may take the cake. This tiny shop, unmissable with its Salmon colored paint job, is loaded with awesome Put-in-Bay memorabilia. You'll find the expected glassware and t-shirts that you'd find at any souvenir shop, but that's just the start. They also stock artwork from the island's artists, jewelry handmade at Put-in-Bay, awesome stuffed animals for the kids and so much more. But the pride and joy of Local Color is the stickers!
Stickers at Local Color
The stickers are what this shop is most known for. There is an entire wall of Put-in-Bay and Ohio themed stickers! Keep a little piece of Put-in-Bay around all the time by sticking one of these onto your bumper, or your laptop, anywhere you want to be able to look at and think of Put-in-Bay! Pick up a bunch of different designs for a great price and spread the Put-in-Bay spirit to the mainland!
Where is Local Color?
Local Color is located just about right underneath Perry's Victory and International Peace Memorial. This is the landmark that Put-in-Bay is most known for. It's actually the fourth-tallest monument in America believe it or not. Towering over the rest of the island at 352 ft., you can see all the way to Canada from the observation tower. This is a memorial and tribute honoring Commodore Oliver Hazard Perry. The Battle of Lake Erie, which took place in the waters around Put-in-Bay, was the turning point in the War of 1812. America, the United Kingdom and Canada have been at peace since the end of this war. This monument is also a tribute to that peace.
It's worth it to visit the area around Local Color just for the amazing view of Perry's Monument, so come by, and while you're here, check out Local Color, you won't regret it!