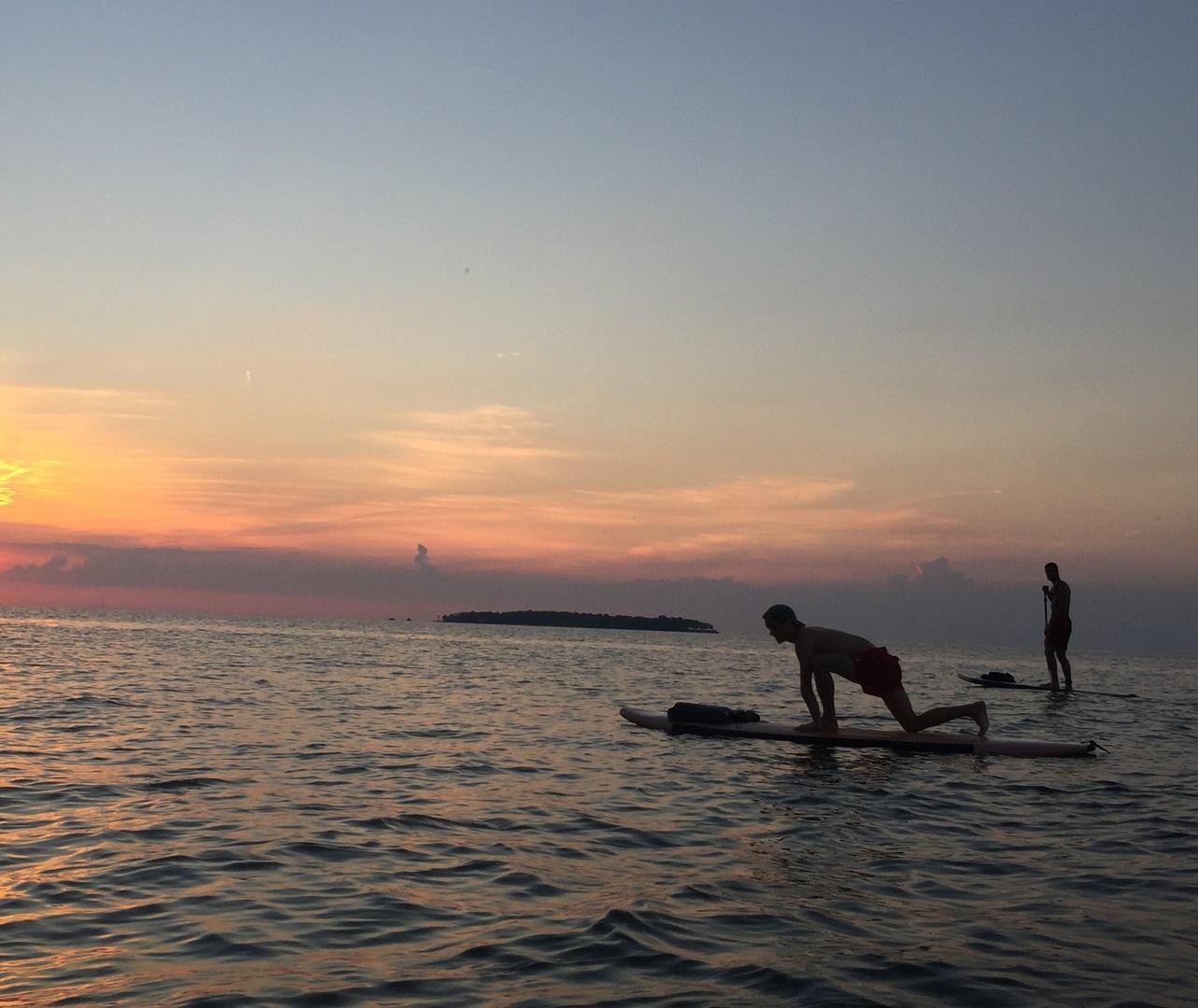 Bay Paddleboarding offers top of the line paddleboards to those wishing to explore Lake Erie at a slightly slower pace than power boats and get a workout at the same time! This fun, sporty activity is easy to learn and even easier to fall in love with.
Bay Paddleboarding Details
Close to all the downtown destinations on Bayview Avenue, Bay Paddleboarding is conveniently located. Stand Up Paddleboarding, also known as SUP, is a very popular activity these days in both lakes and oceans. While it can seem challenging at first, the expert staff at Bay Paddleboarding will make you feel at ease in no time.
They offer 12' bamboo SUP boards along with a paddle at affordable prices. And because there is no motor, this is a totally green activity!
Rates
1 Hour: $30
2 Hours: $40
Full Day: $80
The highly trained staff instructs all paddlers on water safety, rules, and regulations before heading out onto the water. Beginners will be shown how to best use their SUP boards. While a bit of balance is required, this activity is easy once you get a hang out of it.
Make your reservations at least 36 hours in advance and everything will be ready and waiting upon your arrival. They accept reservations via phone by calling 419.341.7775.
Discounts
Bay Paddleboarding also offers a range of discounts. Island employees enjoy discounts throughout the summer so they can enjoy the lake while taking a break from slinging cocktails at Mr. Ed's or taking reservations at the Commodore Resort. The people who make the island go round enjoy ½ board rentals with proof of employment.
The Miller Ferry provides discounts throughout the summer on their site. Paddleboarding is really fun and you can very easily get hooked. Don't be surprised if you come back time and time again. Luckily these discounts make your return visits even easier. Gift certificates are also available for purchase.
Downtown Put-in-Bay
Bay Paddleboarding is located right in the heart of downtown, across the street from Put-in-Bay Winery. After a rigorous workout on your board, take a stroll over to the winery for a congratulatory glass on wine in their lovely garden.
Other nearby joints include Hooligans Irish Pub for hearty classics like Fish 'n Chips and Shepherd's Pie. And of course the popular Boardwalk is just down Bayview. Dig into a bowl of their famous Lobster Bisque while taking in views of the lake you just experienced on your board.