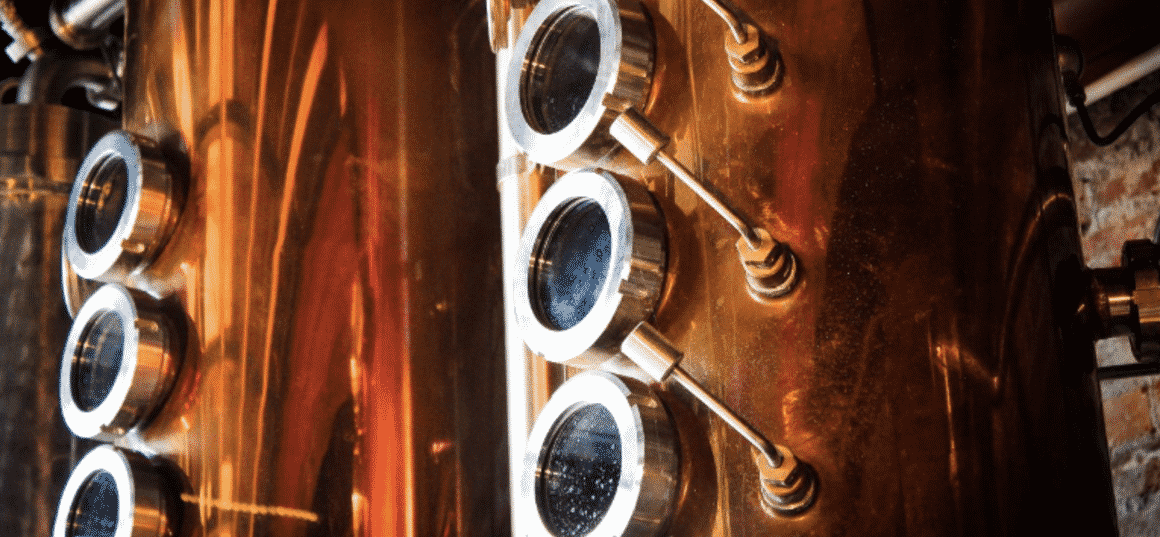 The Put-in-Bay Brewery and Distillery opened in 1996 and is Put-in-Bay's first brewery. The building itself is over 100 years old. First owned by Valentine Doller, one of the island's most known residents, Doller served as the third mayor of the island. Over time, it functioned as a grocery store, gas station, and even fire station. Now, unlike other Put in Bay, Ohio bars it brews locally made craft beer to the delight of island visitors.
It features a rotating menu all summer long, depending on the brew schedule. They specialize in stouts and wheat beers, crafting a variety of beers for everyone's tastebuds. So if the Put-in-Bay winery isn't for you, take a short walk down the street to the brewery to get a taste of summer that was made right here on the island. Visit them on Catawba Ave!
Beers on Tap
Selection changes, but here are some highlights:
-South Bass Milk Stout
-Watermelon Wheat
-Strawberry Basil Wheat
-Raspberry Mocha Stout
-Pass Out Bourbon Punch
What would a brewery be without a menu of delicious, hearty food. That's right!  The Brewery also competes with other Put-in-Bay restaurants and it delivers on flavor in both their beers and their dishes!
The Brewery's Food Highlights
-Greek Pizza
-Brewery Cheese Soup
-Walleye Bites
-Lake Erie Perch Sandwich served on an egg bun
-Basil Pesto Chicken
-Mexicali Burger
One of the favorites is definitely the Brewery Cheese Soup. They blend their Summer's Brew with aged cheddar to make a truly creamy and rich soup. Lighter options include the Caprese Salad, which goes well with the Watermelon Wheat. The Chicken, Spinach, and Avocado Salad is elevated with a pairing of the Ole Cotton Top Irish Red. There is a Kid's menu featuring Chicken Friends and Mac 'n Cheese.
Their recently expanded outdoor seating is a lovely place to sit on a warm summer evening, enjoying a local brew and good company. The Put-in-Bay Brewery and Distillery is right in the middle of downtown, making it fairly close to the Put-in-Bay Jet Express. Located down the street from Perry's Park, it is close to other Put-in-Bay attractions like Hooligans, The Old Forge, and DeRivera Park.
If you are looking to keep the party going, some of the locals favorite places for a cocktail include the Round House Bar, The Reel Bar, The Keys, Upper Deck, Boathouse Bar, Frosty Bar, Hooligans Irish Pub, Mossbacks, Topsy Turvey, Put-in-Bay Brewery and Distillery, Joe's Bar, and more. Two places that you absolutely cannot miss while on the island are Joe's Bar and Mr. Ed's Bar and Grille. You are sure to enjoy some live entertainment from talented, local acts!
If you are looking for a nice glass of whiskey or a margarita, Put-in-Bay has it all. Most places are open until late-night so you will have time to hit all of the places you want to see! Visitors love the laid back vibe of this town on South Bass Island.
Put-in-Bay, Ohio's Best Restaurants
You will work up an appetite bar hopping! Visitors are in luck because there are so many dining options to choose from. You can stay right in the heart of it in downtown Put-in-Bay or venture away from the crowds at The Goat Soup and Whiskey. See a full list of the best restaurants here. You can't go wrong with any eatery that you choose.
A few of the favorites on South Bass are Old Forge Cafe, Swipe Right Pizza, Cameo Pizza, The Boardwalk, The Chicken Patio, Mama Maria's Italian Restaurant, The Goat Soup & Whiskey, Pasquales Cafe,  and Dairy Isle just to name a few! All of these great food options range from casual to a more formal setting. All restaurants offer great food like appetizers and entrees. If you are looking to satisfy your sweet tooth, Dairy Isle or Village Bakery has the most delicious ice cream around! You can find the Dairy Isle on Bayview Ave and Village Bakery on Delaware Ave. The beautiful thing about this Lake Erie Island is that is so walkable and accessible!
Put-in-Bay restaurants are known for Lake Erie Walleye, Lobster Bisque, Alaskan King Crab, Savory Crepes, Burritos, Famous Cuban Sandwiches, Lake Erie Perch Tacos, and everything in between! Outdoor seating is available at most restaurants. You will be able to feel the warm breeze coming off Lake Erie as you enjoy your meal!
Come experience South Bass Island, The Key West of the North. The Lake Erie islands are waiting for you!