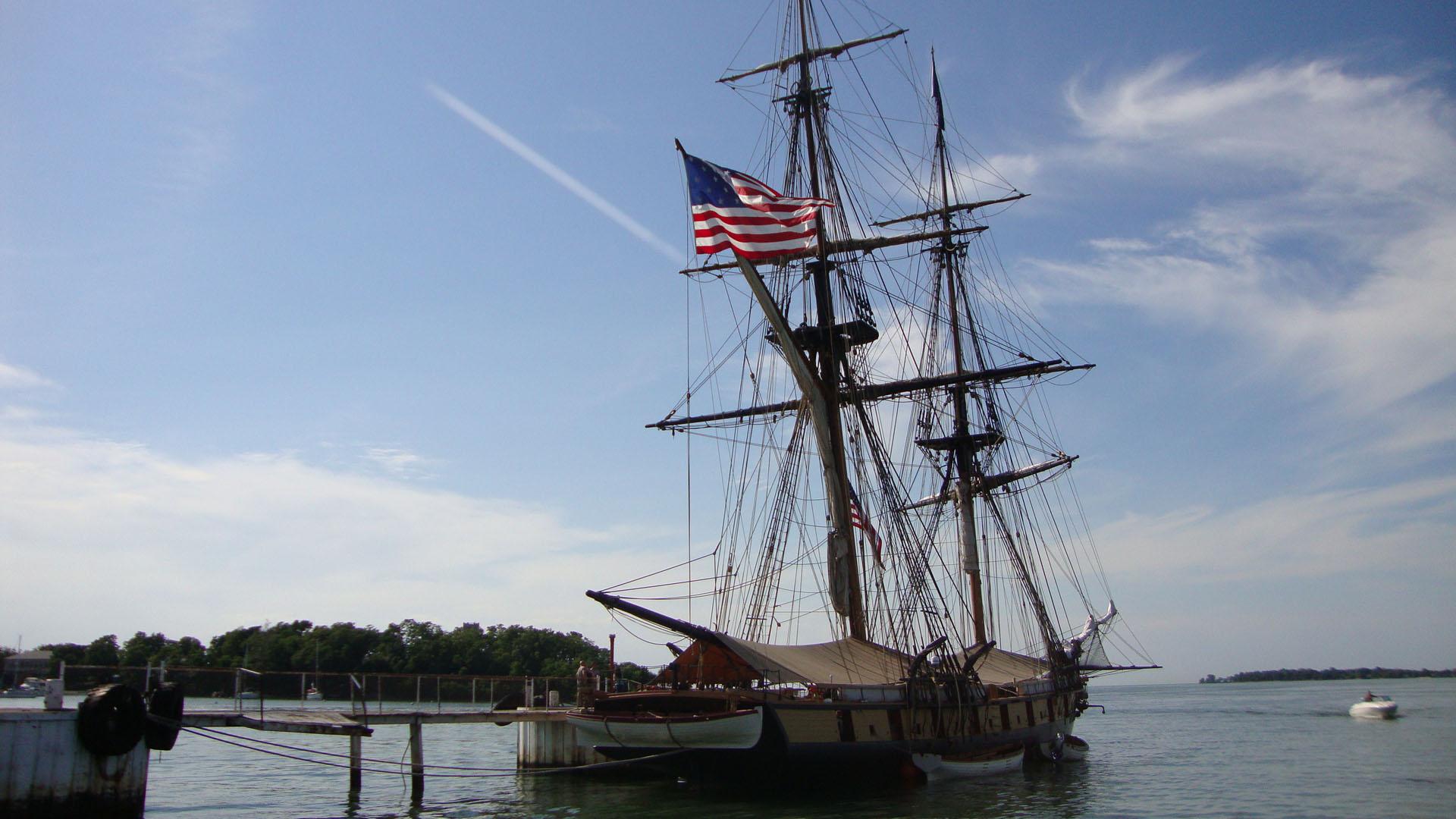 Join locals and visitors of Put-in-Bay as we welcome the US Brig Niagara for the Annual Put-in-Bay Maritime Celebration. This historic replica is traditionally at the port in Erie, PA, but it will be OURS for one weekend this summer. Commodore Oliver Hazard Perry commanded the original relief vessel and was a key element to the success of the War of 1812.
Now, this replica's use is exhibition and sailing training. Thanks to the Put-in-Bay Jet Express, Lake Erie Shores & Islands and the Put-in-Bay Chamber of Commerce the Niagara's visit was made possible by their joint sponsorship. Don't forget to mark your calendars for June 16-20 to get an up-close and personal look at this beautiful ship.
With so much planned in just one week, you might want to spend a night or two to soak it all in. Whether that's renting a condo or house rental, camping at a campground, or finding a guest house, be sure to plan ahead early as everything books up quickly! The Put-in-Bay Maritime Celebration is one of our visitors' favorite events!
Need A Place To Stay For This Event? Check Out Our Favorites!
And Here's The Most Important Things To Know For a PIB Trip
The Put-in-Bay Maritime Events Partnerships
Stay Overnight after the Put-in-Bay Maritime Celebration
Now considering this is one of the most anticipated weekends of the year for families, rooms and homes will book up fast. The good news we have plenty of options for your post-Maritime needs. The main events will be taking place in the center of downtown Put-in-Bay, so you will likely want to stay relatively close to the action. Check our lodging resource page and choose from a selection of standard rooms, villas, condos, and rental properties. You're sure to find the perfect stay for your Put-in-Bay getaway. Book today!
* This is a Put-in-Bay Chamber of Commerce sponsored event *