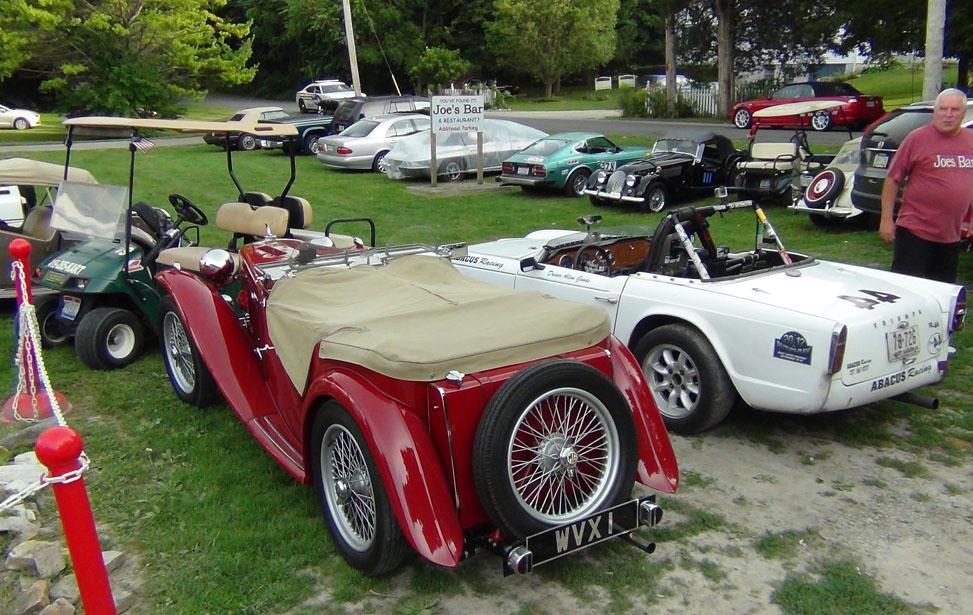 Wind the clock back to the 1950's with the Put-in-Bay Ohio Road Race Reunion, as you watch historic cars zipping around the streets of Put-in-Bay on the public roads in road races just like the old days. In fact, the island actually closes off the main roads and lines them with bales of hay, just like they did in the 50s, for a totally authentic and unique midweek Put-in-Bay experience.
Guidelines for Road Race Reunion Race Cars
Production cars with max. 3.0L engines built before 1973 and may be available on sites like cars for sale
Sport racers with max. 1.5L engines
For the separate airport circuit, vintage Formula Vee, F-Jr, and F-Ford, as well as others, must submit an application.
If you'd like to participate in the actual races during this event, we advise that you contact the event organizers immediately, as there are a limited number of entries accepted and you don't want to be left out in the cold. Check out the Put-in-Bay Road Race Reunion website at https://www.pibroadrace.com/. You can also reach the organizers by phone at either (734) 502-2435 or (803) 463-5388.
If you don't want to participate in the races, you merely want to spectate, we promise that it's a great time. The races cover the entire island, so there's a good seat to be had at just about every street corner.
Many Put-in-Bay lodging options have significantly lower rates during the week, so the Put-in-Bay Road Races make for a great time to come up and enjoy a festive island event on a budget. Click here to get more information about your options for accommodations on the island.
The Road Race Reunion is a great excuse to make one more trip to Put-in-Bay Ohio before the season ends, while most of the attractions are still up and running. There's so much to do at Put-in-Bay, and you'll want to take the time to enjoy some of the races as well, so be sure to plan a long enough trip to get it all in!