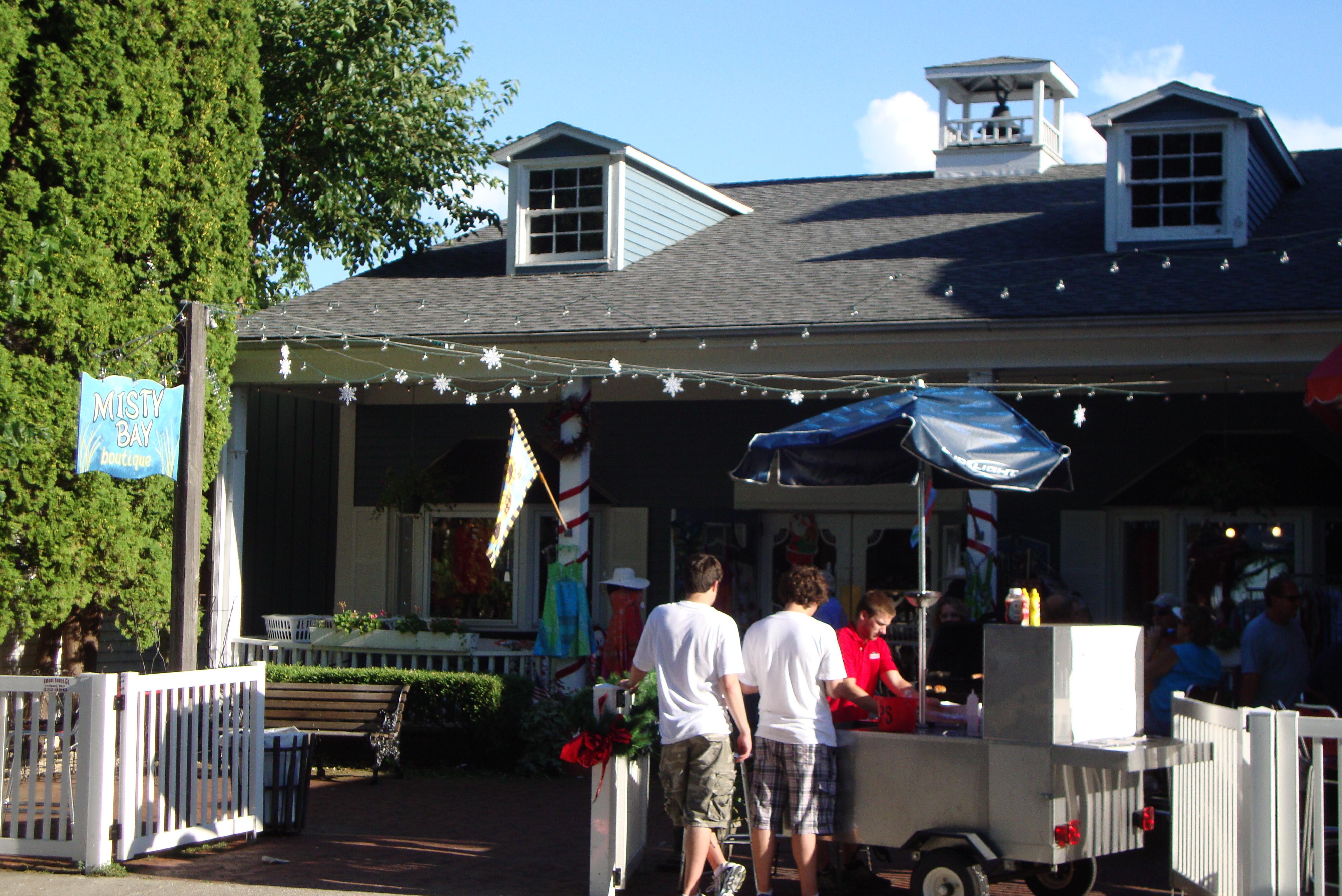 Misty Bay Boutique is a wonderful boutique located in downtown Put-in-Bay. They carefully curate their shelves to delight women of all ages, sizes, and shapes. The staff is always on hand to make sure every customer is satisfied. It is always fun shopping at Misty Bay.
The Wares of Misty Bay Boutique
They carry a wide range of styles and brands. Selling everything from hats, swimwear, and dresses, the selection is wide-ranging. They carry popular brands like Sperry, Minnetonka, Columbia, and Escapada. These brands are well-known for both style and comfort, perfect for when you spend your day on the boat and nights at the bar.
Misty Bay Boutiques swimwear selection is always top-notch. Buy yourself a brand new bikini or one-piece and enjoy the refreshing waters of Lake Erie.
Days and Nights on Put-in-Bay
Put-in-Bay makes sure everyone has a great time, whether they are eating at one of the restaurants, dancing the night away, or shopping all day long. No need to worry about carrying your bags from dining to the bar. There are public lockers provided at the bathhouse in DeRivera Park along with bathrooms. ATM's are always close by.
Misty Bar is located right next to island favorite, the Round House Bar. This iconic institution features some of the best live music in the region, twice a day during the summer season. Be a part of a Put-in-Bay tradition at The Round House.
Show off your newest outfit over rum cocktails at The Keys. This Florida themed restaurant features some of the best lake views on the island. Another favorite date night spot is the Red Moon at the Park Hotel. Enjoy wine basted BBQ chicken at Chicken Patio then head into this intimate speakeasy. Connect over strong martinis and low lighting. This is definitely the place for romance.
Summertime at Put-in-Bay is always full of fun, fashion, and food! Come spend the summer on Lake Erie!