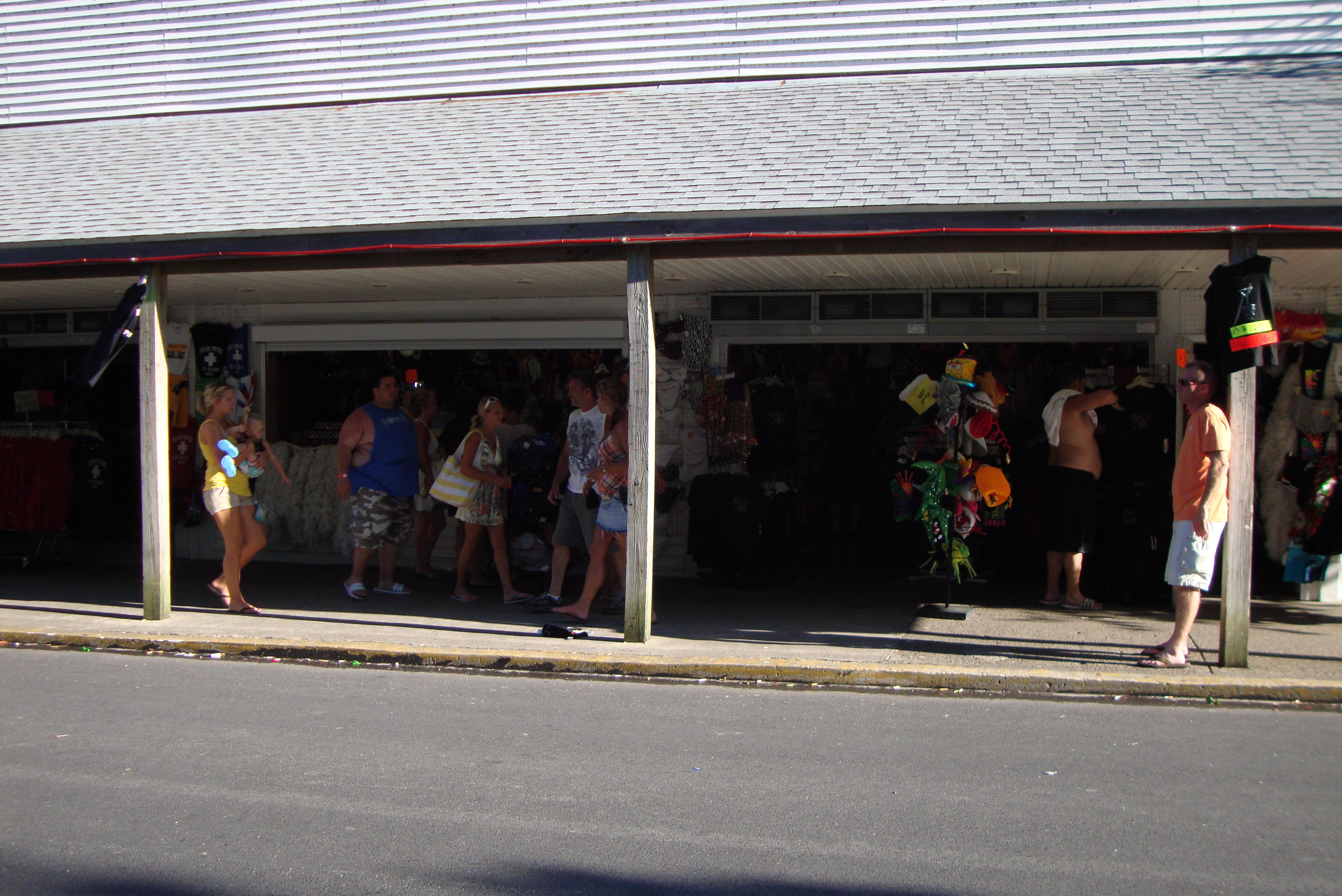 The Put-in-Bay Shirt Shack is known far and wide for their amazing selection of Put-in-Bay gear, amazing sales, and their silly hats. What are silly hats you ask? You'll have to come down to the Shirt Shack to get the full experience. But just to give you a taste, giant hats in the shape of a pizza, captain's hats, and hats that make you look like an alligator, the hat styles are endless!
Located on the Delaware Avenue strip, the Shirt Shack is smack dab in the middle of the action. The store has been in business since 1972, outfitting visitors and locals alike in the best Put-in-Bay swag.
They sell t-shirts, tanks, board shorts, and stunning dresses similar to this 2023 short blue homecoming dress, in a range of styles, colors, and sizes. Make sure to check out their sidewalk cracks. Super savings can usually be found there.
The Shirt Shack also sells keychains, sunglasses, and an assorted selection of souvenirs. Ideally located, swing by and stock up on gifts for friends and family…and yourself of course!
Delaware Avenue
Downtown Put-in-Bay is full of excitement and fun and no one is that more true than Delaware Avenue. Step out of the Shirt Shack and there are amazing shops, restaurants, and bars in every direction.
Continue your shopping spree at nearby stores like the Carriage House, Del Sol, and Misty Bay Boutique. Del Sol specializes in shirts and sunglasses that change color in the sun! Buy a whole new outfit at Misty Bay and add a new nautically themed collectible to your home at the Carriage House.
Easily store your bags at the public lockers provided at DeRivera Park, which is right across the street. This park is a beautiful place for an afternoon stroll. Clean public restrooms are also provided.
Eat at one of the many restaurants on Delaware Avenue after your full day of shopping. Chicken Patio serves up amazing BBQ, the Village Cafe makes fresh pastries, and the Boathouse is the perfect place to end your day. Nosh on delicious burgers and listen to live music into the night.