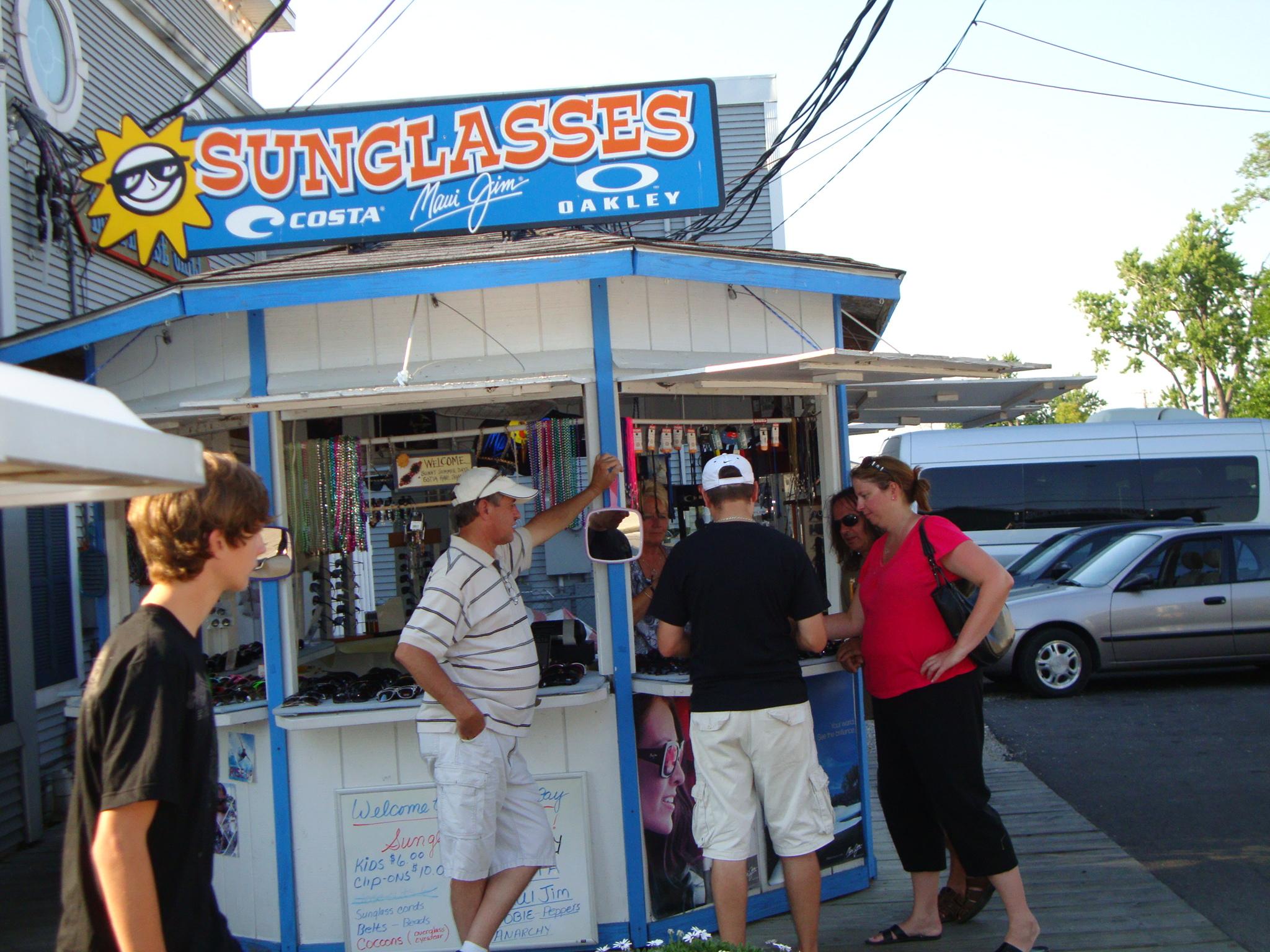 Sun Stoppers is a highly specialized store on Delaware Ave in downtown Put-in-Bay. This sunglasses stand is right next to the Boathouse Bar and Grill, surrounded by all the sites and sounds of downtown.
The Sun Stoppers Story
The proprietor of Sun Stoppers is Laura Utterberg, also known as "the Sunglass Lady." She has been selling sunglasses since 1986. Traveling throughout the country, selling sunglasses at trade shows, she quickly learned the importance of sunglasses for those with an outdoor lifestyle.
Laura landed on Put-in-Bay and immediately decided to set up camp. The friendly and inviting locals helped her get her store off the ground and she now sells sunglasses with her partner, Anne Spettel. It's the Sunglasses Ladies these days.
Visitors flock to their sunglass hut to get the personalized attention Sun Stoppers is known for. Whether shoppers love boating, biking, golfing, sunbathing, driving, or walking, the ladies have the right lenses for you. They specialize in polarized lenses, which remove the glare reflecting off the water. They definitely get a lot of use on Lake Erie!
Sun Stoppers Brands
Maui Jim

Costa Del Mar

Serengeti

Oakley

Hobie

Nike

Chili Peppers
Downtown Put-in-Bay
Once you have procured your new shades you can head back to the boat for a day spent in the sun. Eyes well protected of course. There are plenty of public docks right by Sun Stoppers. Or you can show off those sunglasses at one of the many bars lining the streets of downtown.
Drink fruity cocktails all afternoon at MIST Pool Bar located at the Commodore Resort. Dip your toes in the sand and sway on one of the swings at Mojito Bay. Munch on a burrito and play some backyard games at Frosty Bar with an ice cold beer. The possibilities are endless in Put-in-Bay.