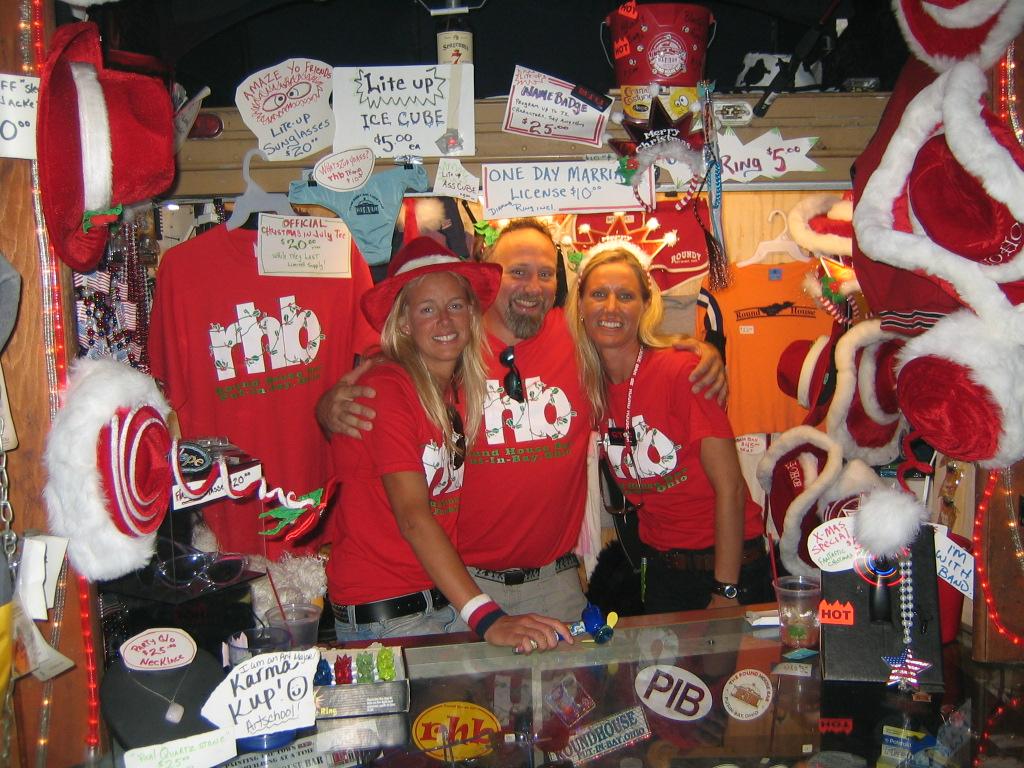 The Bucket Shop is a one-stop-shop of fans of the world-renowned Round House Bar. Celebrate your time at the Round House and Put-in-Bay by scooping up some swag at The Bucket Shop.
The Bucket Shop Offerings
Fun items include hoodies, t-shirts, polo shirts, earrings, and blankets. Show your love for the Round House by donning a pair of red bucket earrings. There are dog leashes, drink containers, even a wine barrel! They specialize in fun and silly socks in every color of stripes. Baseball hats come in a range of styles, some even pre-distressed! Bring home a gift for those on the mainland or treat yourself to a souvenir.
The Round House
The Round House has been an island favorite since its early days at the Columbia Restaurant. Built-in 1873, the Columbia was well-known for serving up ice cold beer, ice cream, and cottage cheese. They used iced harvested from Lake Erie during the winter months to keep things cool all summer long.
The Round House is known for its signature round shape and round bar inside. The McCann family has owned the building since the 1950s. They painted the exterior the iconic red, white, and blue and also commissioned two island dwellers to stitch together the canopy hanging from the ceiling.
The atmosphere is always fun, friendly, and brimming with good times. Live musical acts play every day during the summer season. Mike "Mad Dog" Adams is one of the most popular acts. His unique one-man music and comedy act has been entertaining island folk for over 35 years.
Located right next to The Park Hotel and Chicken Patio, The Bucket Shop and The Round House is a must-do on every visitor's list. Enjoy a dinner of wine-basted chicken at Chicken Patio and head over for a night of revelry at the Round House. And don't forget those souvenirs!