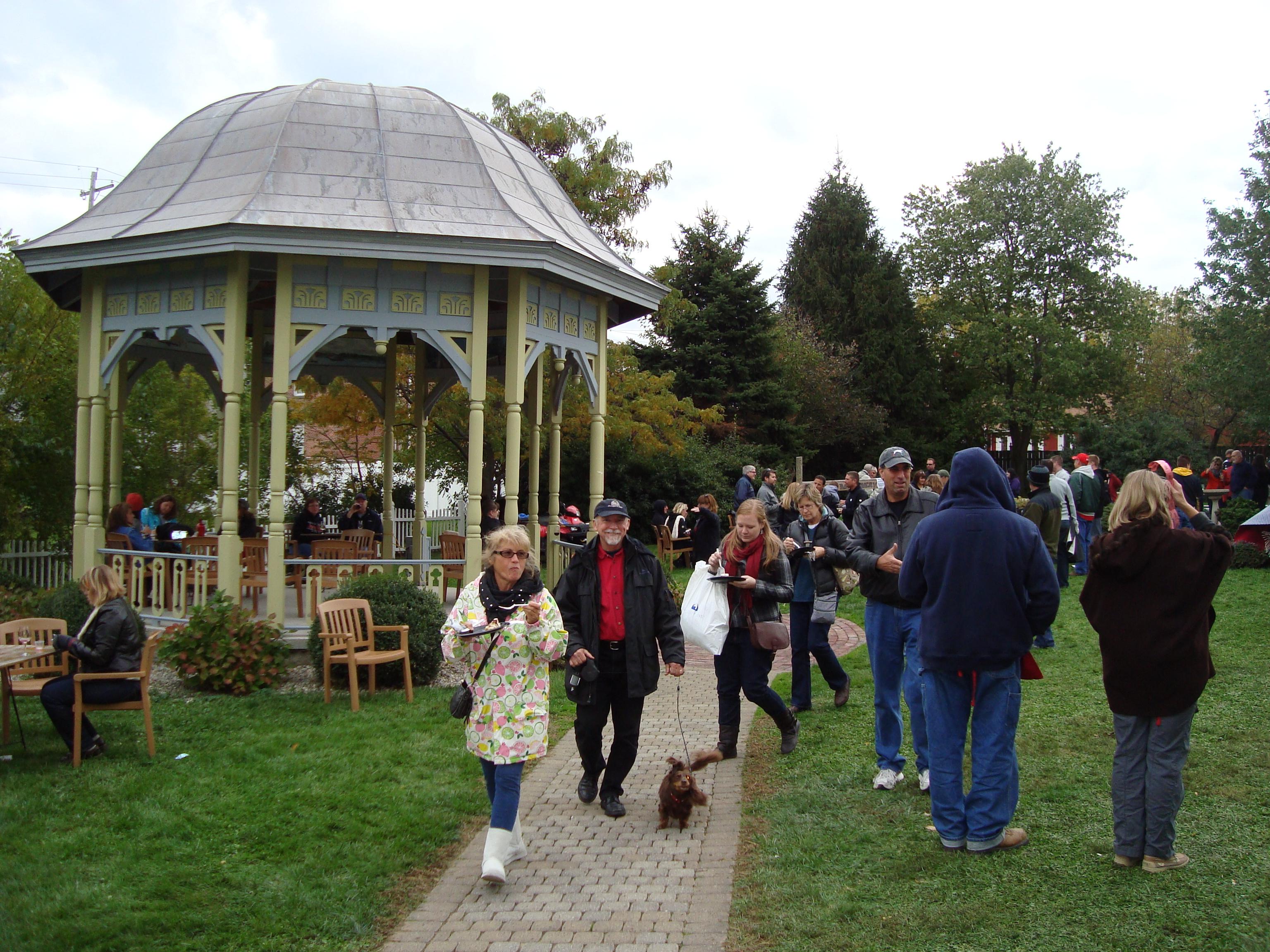 One of the many things to do in Put-in-Bay is to enjoy the wineries because the island is famous for its wine. The island has a rich winemaking history that Heineman Winery and the Put-in-Bay Winery continue to this day. These wineries are two of the most popular destinations on the island. If you love wine, Put-in-Bay also has an awesome event for you, the Island Wine Festival!
The Island Wine Festival is hosted by Put-in-Bay Winery on the same Saturday as the big Fall Ball Party. At the Island Wine Festival, you'll find hundreds of wines to try. You can get in for only $6. The Island Wine Festival will run from 11:00 AM to 6:00 PM. The wine samples themselves typically run $1-4, so budget appropriately for how much wine you can, or more accurately, how much wine you should drink. Every wine you can sample at the event will have full bottles that can be purchased to take home with you, either as gifts or just to enjoy yourself at a later date. Your $6 admission also comes with a commemorative event wine glass for the samples, and you get to take it home when the event is over!
When you feel like grabbing something to eat you can look at all the Put in Bay restaurants to find one that suits your hunger. The island has anything from the country-styled T&J's Smokehouse to Biergarten at the Boathouse, a German pub.
Things to Do at the Island Wine Festival
In addition to the many wines to sample, there will be other events and activities to enjoy at the Island Wine Festival. The home of the Put-in-Bay Winery is the beautiful Doller House Estate, and tours will be available during the Festival. Valentine Dollar, a German immigrant, served as mayor of Put-in-Bay in the 1880's and also played a key role in the island's economic development at the time.
Some of the Put in Bay attractions for this event include estate tours and a silent auction where the proceeds going to the Lake Erie Islands Historical Society. The LEIHS works diligently to preserve photographs and primary documents so that the history of the Lake Erie Islands perseveres into the future. Last year's auction included items such as Put-in-Bay Ohio vacation packages and gift baskets with a wine-theme. You can expect similar great auction items this year, all contributing to a great cause!
* This is a Put-in-Bay Chamber of Commerce sponsored event *
If you feel like you can't get the full island experience in one day, then don't be afraid to book a full weekend at a Put in Bay resort, condo, or rentals. However, the sooner you book the better because lodging fills up fast!