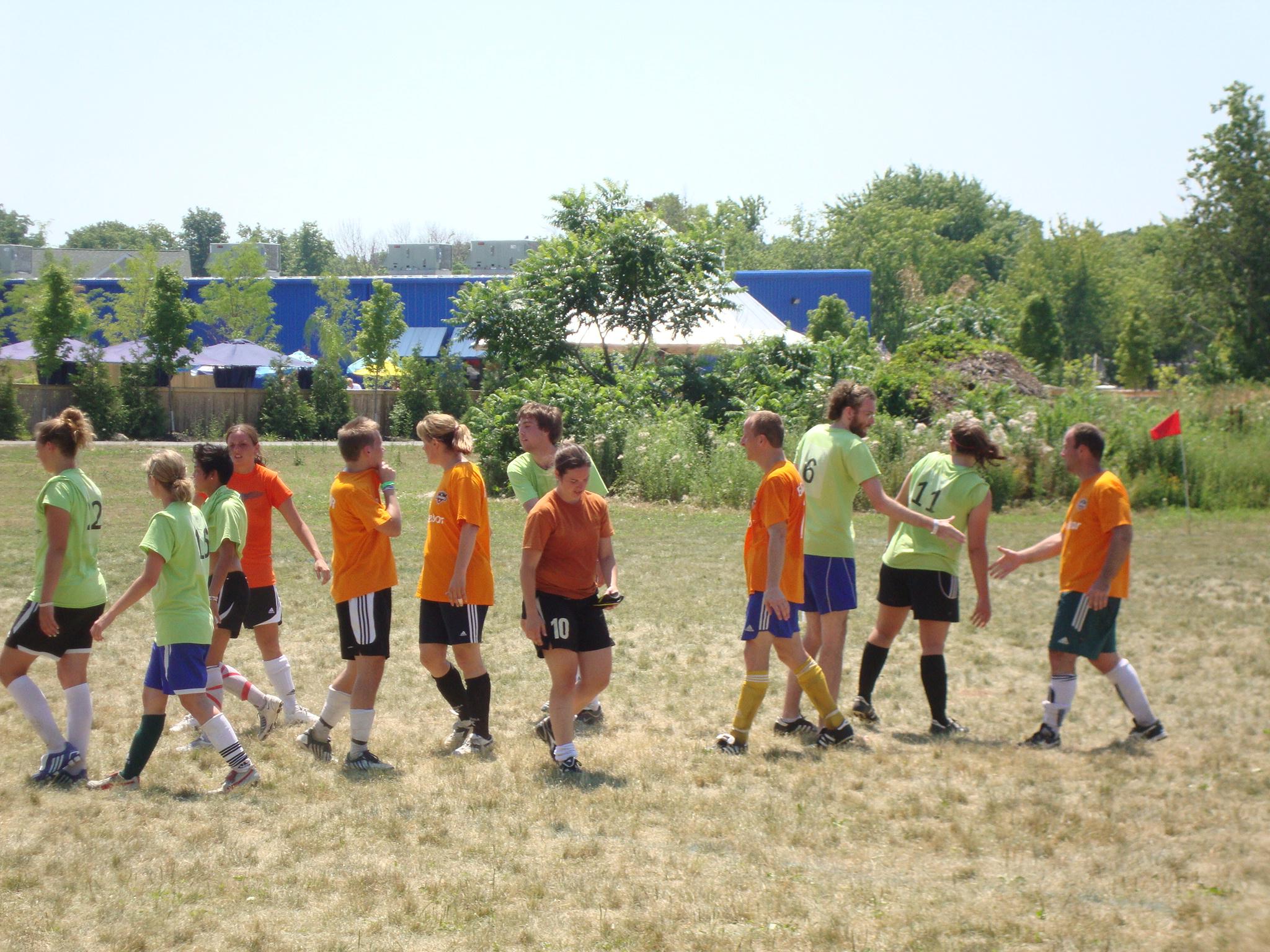 Join us for one of the most highly anticipated events in Put-in-Bay Ohio's summer event line up, The Put-in-Bay Cup. In essence, it's one huge soccer party. Whether you come to play or to spectate this is sure to be a great time for fans on and off the field. The Put-in-Bay Cup has been organized by 6v6 Soccer for over a decade now and it has grown in popularity and attendance over the past several years. This soccer tournament is played on a much smaller field and only 6 players to a team. There are multiple divisions organized by coed, men, and women teams. There is plenty of fun competition to go around and you can register for the division that best reflects your skill level.
The Put-in-Bay Cup registration does fill up fast, so make sure to SIGN UP for the event before it's too late! You will also want to book your team accommodations in advance. There will be folks from all over the United States and Canada in Put-in-Bay ready to compete. Bring your A-game and get ready to eat dirt because this will be a turf war like none other.
Need A Place To Stay For This Event? Check Out Our Favorites!
And Here's The Most Important Things To Know For a PIB Trip
The Put-in-Bay Cup Lodging
There are several recommended hotels for the Put-in-Bay Cup tournament. You will want to reserve your accommodations way in advance, as they fill up fast. If you're traveling with your team, consider renting a vacation home for the weekend or a villa. This will allow for great memories to be made as well as money saved for the entire crew. The Island Club is a fantastic place to start looking for a vacation rental. This vacation home community offers comfortable accommodations for 8,10 and 12 people. There is also a private pool on site!
Looking for a lively hotel atmosphere? Then you must go to the Commodore Resort. They just renovated the entire resort and are ready to show off all of their off-season upgrades. There is a great selection of room choices on offer, with options for everyone on your team. They even offer wheelchair accessible rooms for guests in need. The Commodore Resort has two of the most popular party hangouts on Put-in-Bay Ohio: Mr. Ed's Bar and the MIST Pool Bar. Here you can enjoy:
A 15 person swim-up pool bar

A DJ spinning tracks all day and into the night

A beautiful atmosphere with waterfalls

Private cabana rentals with V.I.P. bottle service available
You don't want to miss this anticipated summer event at Put-in-Bay. Register and book your stay today, before time runs out!