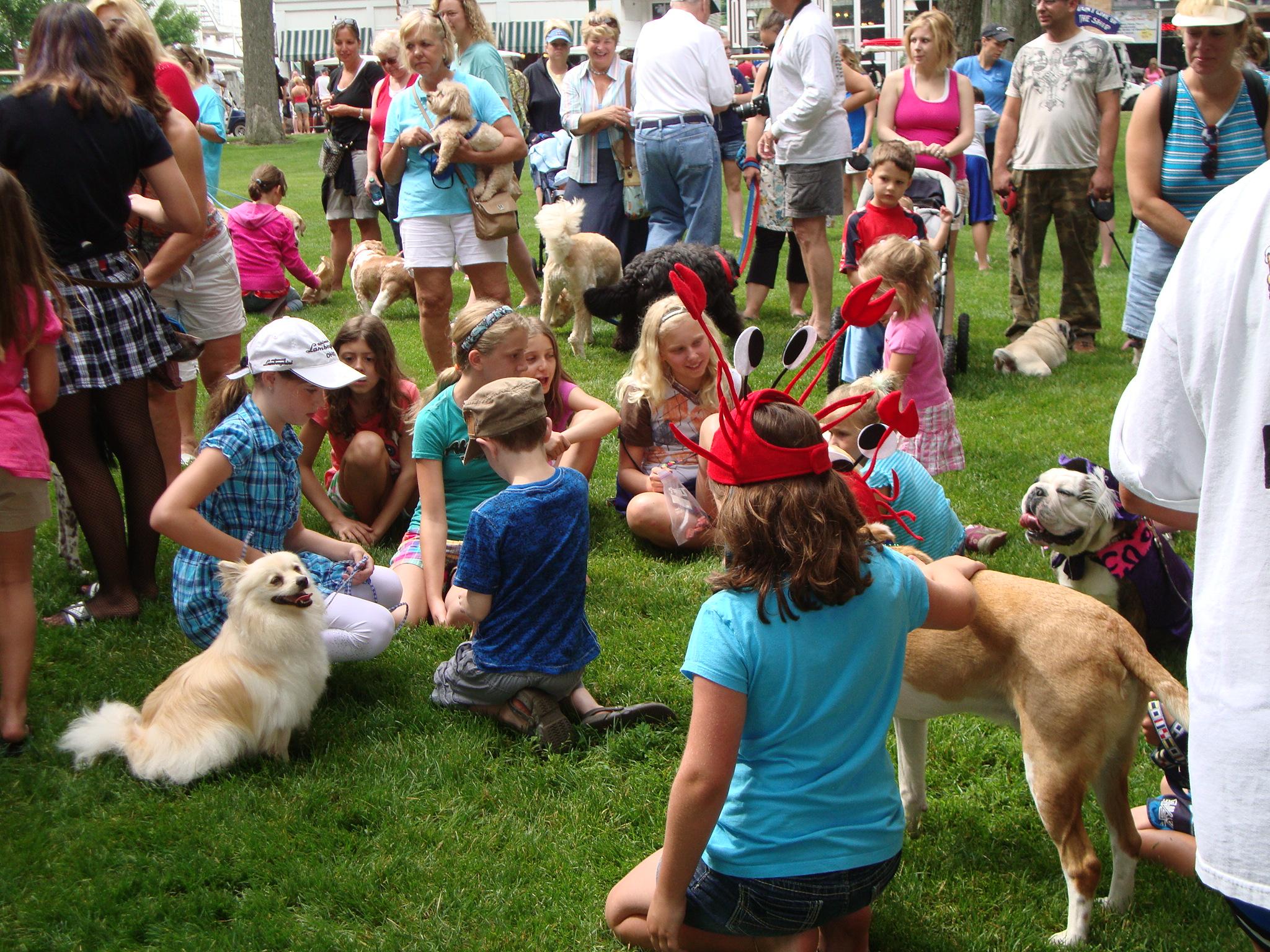 There is no better feeling than bringing your fur-baby along for a little adventure. Join us for our annual Put-in-Bay Ohio Pooch Parade. Registration begins at 9:30 am at the DeRivera Park gazebo and this long-standing parade island event promptly starts at 10:00 am. Your dog, which may soon require pumpkin for loose stools in dogs, can enter the parade for a nominal $15 entry fee. Registration includes a doggie goodie bag and you can compete for prizes as well.
Need A Place To Stay For This Event? Check Out Our Favorites!
And Here's The Most Important Things To Know For a PIB Trip
Parade Competitions
Looking for a way to show everyone that your dog is the best? We are sure your pup w
ill find a way into the judge's hearts through a number of categories at the Put-in-Bay Pooch Parade.
Judges will evaluate and determine the cutest, smallest, largest, most talented, individual best dressed, group best dressed, and the dog that looks most like its owner. Great family fun is around the corner and wouldn't be possible without the event's main sponsor, Mother of Sorrows Church. One thing to add: no cats allowed! You'll have to leave your feline friends home until next time. This is strictly enforced.
Put-in-Bay Pooch Parade Lodging Options
Are you looking for dog-friendly accommodations while exploring Put-in-Bay? Adventure around the island with your pup and then consider camping out at one of the island's three camping locations!
South Bass Island State Park offers electric, non-electric, and sites with a small cabinet

Fox's Den Campground is just a 5-minute golf cart ride away from downtown

Enjoy an all-you-can-eat pancake breakfast not too far away at Camp Sandusky
Casual Pooch-Friendly Put-in-Bay Dining
All this puppy love will likely work up an appetite. Nothing says Put-in-Bay Ohio vacation quite like a cold beer and hot slice of pizza for lunch! Frosty Bar has just what you need for a relaxed dining option. Big Man's Burrito Stand is also in their back outdoor area and is the perfect spot to rest with your pup and eat fresh-to-order tacos and homemade salsa. Another option is the Fish Shak where you can eat locally-sourced Yellow Perch or Walleye caught daily straight from Lake Erie after the Put-in-Bay Pooch Parade.
Still looking for more ideas on places to lodge and eat while visiting Put-in-Bay with your pup? Click here to find everything you need to prepare for your next lakeside vacation!