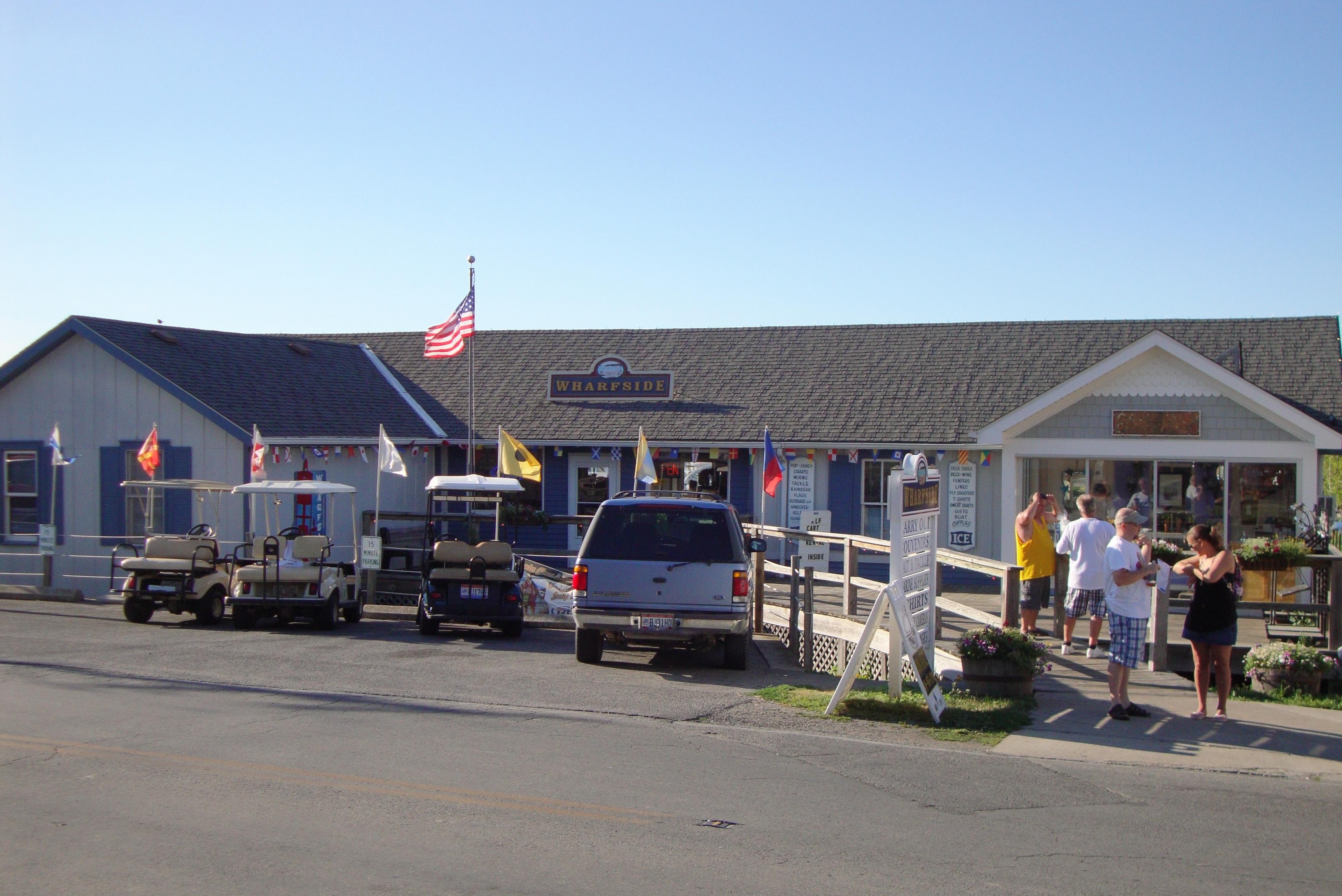 The Wharfside is the place for all you need for a day out on the lake. They have bait, tackle, and fishing accessories, as well as the snacks and beverages you'll need to fill your cooler up with while you're out on the water. Forgot your cooler? No worries, they've got that too! If you plan to fish, you'll need an Ohio Fishing License. Guess where you can get one of those? That's right, the Wharfside. Cigarettes, party supplies and more, it's all here.
The Wharfside and Topsy Turvey
The Wharfside is in downtown near where the Put in Bay ferry drops off visitors making it conveniently located for all of your lake needs. But if you have no luck out on the lake catching dinner, you'll need to eat when you get back to the mainland. In that case, you can head right on back to the Wharfside and check out their neighbor, the bar and restaurant called Topsy Turvey! This is an island favorite, with incredible Reubens and Cuban Sandwiches, and a full bar with a great craft beer selection. They have a legendary Bloody Mary and the Brandy Alexander and other signature cocktails keep bringing people in season after season. Hopefully, you catch yourself some walleye, what with Lake Erie being the walleye capital of the world and all, but if your luck is rotten, you can just buy your walleye at Topsy Turvey, prepared just for you!
Must See Convenient Lodging
Victory Station Put In Bay

Put-in-Bay Poolview Condos
There are so many more things to do in Put in Bay than just fish. The restaurants and bars in Put in Bay are known to be some of the best in Ohio. The nightlife on the weekends is legendary all across the Midwest. During the week it's the perfect place for a relaxed family getaway. Caves, wineries, parks, golfing, are just a few Put in Bay attractions!
So don't delay, because the summer fills up fast. Check out the lodging options and take a ferry to Put in Bay today!