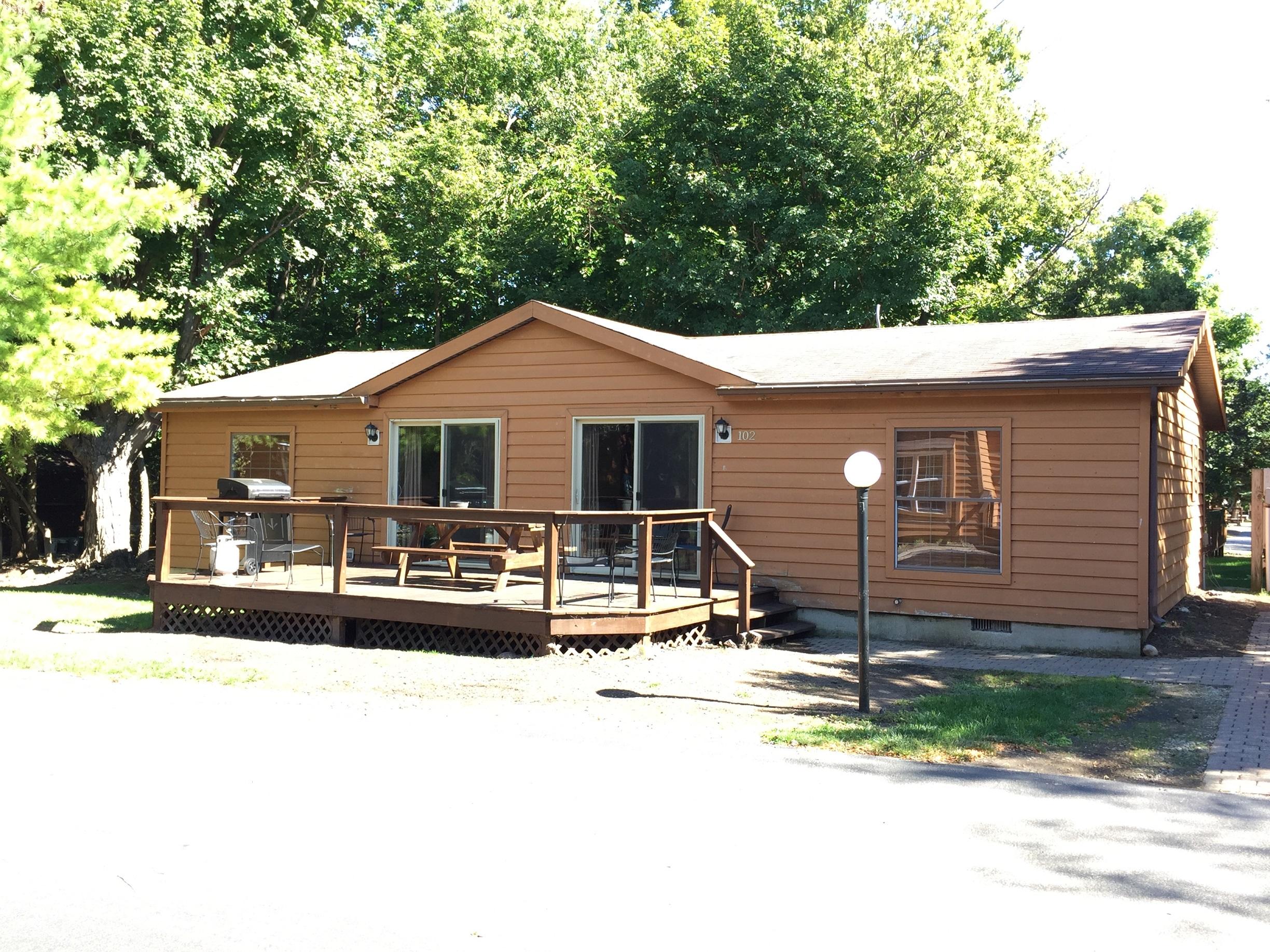 Island Club Rentals Homes is one of the highest recommended rental home services in the Put-In-Bay area. CHECK AVAILABILITY ONLINE! If you'd like to skip the hotel experience, you'll be sure to find yourself 'at home' in one of the Island Club's accommodating vacation homes. They each come fully furnished with central air, full kitchens, two bathrooms, private decks, propane grills, and many other amenities. The Put-in-Bay Island Club Rentals offers 73 three and four bedroom homes in total, so your options are endless. Whether you are looking for family fun or more of an adult getaway, Island Club Rentals are the perfect place to stay. With Perry's Cave being so close, the kids will have a blast there with the gem mining, Butterfly House, put-putting, and Fort a'Maze'n. For the adults, nearby is Joe's Bar and Restaurant as well as watercraft rentals.
Guests travel to Put-In-Bay on South Bass Island to kick back and enjoy a break from the daily grind. Put-In-Bay is in close proximity to most places in the Midwest. With that said, you'll feel all the island-life vibes as if you were staying in Key West, FL. Bring your family, or your friends, these Put-In-Bay rental homes are the perfect set-up for any getaway. In the center of the Island Club Rentals Homes, you will also find a relaxing pool to enjoy with other guests. Furthermore, the Big Pool at Island Club allows guests to bring their own beverages. This is a great perk for vacation fun-making and money-saving. CHECK AVAILABILITY ONLINE! Or call 216-898-9951 for more information.
Things to Do Near The Island Club
Perry's Cave Family Fun Center
Put-In-Bay Gift Shop
Put-in-Bay Watercraft Rentals
Enjoy Put-In-Bay with all the comforts of home at the Put-in-Bay Island Club Rentals Homes this season. You can rent a vacation home for a week, or weekend, or even shorter stays. Midweek specials are also available for those looking for a more cost-efficient getaway. The weekends at Put-In-Bay are best known for amazing nightlife and letting loose. With that said, the island offers something for every guest. You will also be able to relax and enjoy the island's slower pace during the week when families and tourists explore. The Island Club is definitely a greater value option, compared to hotel rates, for large groups/families. There are several options for up to 8, 10, or 12 people. Each rental features new high speed internet, three to four bedrooms, two bathrooms, and a full kitchen making this an affordable home away from home.
Book Now with The Island Club Rentals Homes
Put-In-Bay and the Island Club are excited for you to come and kick back with us! You can explore rates and availability at the Rates and Information page. Make sure to take a look at the Summer Calendar of Events on our site as well. We know you will enjoy Put-In-Bay, Ohio and the Island Club. Feel free to look around our site or book online! If you'd like more information, email us or call 216-898-9951. SEE YOU AT THE BAY, at the Island Club right in the center of Put-In-Bay, Ohio.
Island Club Events
The Island Club Home Rentals association hosts two customer appreciation parties onsite. One is the Putinbay.com Annual Spring Fling. The Spring fling has long been an island tradition for more than 23 years now. The island event is usually held around the May 1st weekend every year. Spring flingers can enjoy free food, live entertainment, free beer and whole lot of fun! The event not only serves as a customer appreciation party but it also represents the start of a new summer season.
The Annual Putinbay.com Fall Ball holds the same concept of the Spring Fling, only is serves to close out the summer season to put an end to another great summer. Free food, beer and live entertainment is provided just the Spring Fling. The Putinbay.com Fall Ball is typically held in the first weekend of October.