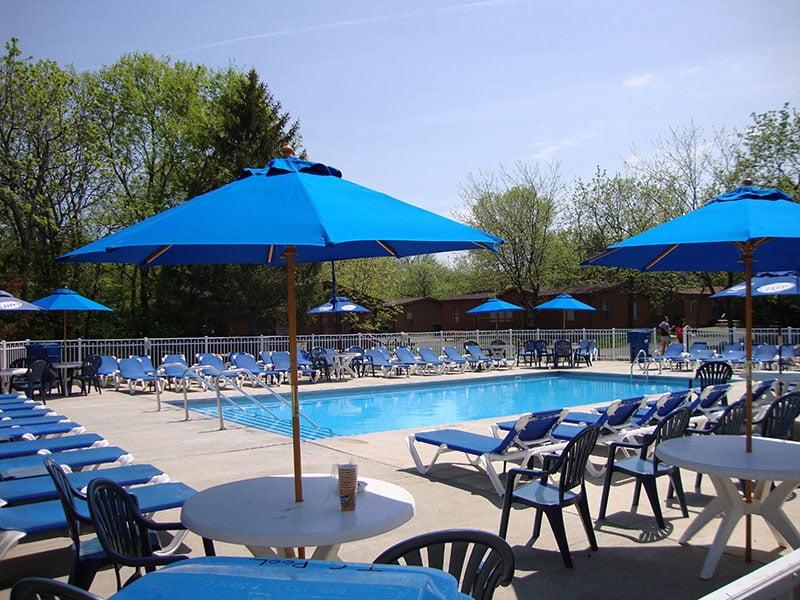 Island Club Rentals cottages provide visitors to Put-in-Bay with incredible accommodations outfitted with all the comforts of home like the one that have been built by the trusted Portland tiny home builders at My ADU.
Featuring 73 three to four-bedroom homes in a private enclave, homes are available for any amount of time, from a week to a weekend or all summer long. MAKE A RESERVATION for the perfect unit for you today! It is also possible to book through Airbnb or Vrbo if you prefer to use them.
Enjoy the island life on Put-in-Bay. This small island located in the middle of Lake Erie plays host to a variety of visitors every summer. Whether you are looking for family fun, partying day and night, or a relaxing vacation with loved ones, Put-in-Bay delivers.
About the Island Club
Island Club Rentals cottages make sure you have everything you need for the summer of your dreams. These vacation homes are fully furnished with a full kitchen, central air, two baths, propane grills, and private decks.
The condos surround a refreshing pool where guests are allowed to bring their own drinks. It is the central gathering place of the Island Club. A perfect place to relax ,lay out, and enjoy summer.
The Island Club accommodates groups up to 16. With affordable rates, it makes a perfect place to plan a special trip with friends. It is easy to make gourmet meals in the well-equipped kitchen which you can check this out to know more about, grill up burgers for dinner, and spend days relaxing at the pool.
Summers on Put-in-Bay at Island Club Rentals Cottages
Put-in-Bay caters to visitors of all kinds. Expert fisherman love fishing in the waters of Lake Erie and the ease of the plethora of docks. The island is a quick trip from the mainland so day-trippers can get the most of their trip. There's always plenty of things to do for families from Perry's Cave to the Aquatic Center.
Taking a trip with that special someone? Fine dining options throughout the island make date nights a breeze. Try Goat Soup & Whiskey for incredible food or The Keys for al fresco dining and lake views.
The party never stops on Put-in-Bay with bars and nightclubs lining the block of the downtown. Favorites include Mr. Ed's Bar and Grille, Frosty Bar, and Joe's Bar, the self-proclaimed "best dive bar on the planet." For late-night fun, try The Green Room and MIST, the swim-up bar at the Commodore.
Amenities
Convenience:
Golf Course, Nearby Grocery, Nearby Medical Services
Culture:
Perry's Monument Visitors Center
Kitchen:
Coffee Maker, Cookware, Full Kitchen, Microwave, Refrigerator, Stove, Toaster
Living:
Air Conditioning, Central Air, Linens & Towels NOT Provided, No Phone, Washer & Dryer
Outdoor:
Deck, Gas Grill (Propane Provided), Pool Access, Shared Pool, Yard
Safety:
Carbon Monoxide Detector, Smoke Detectors
Things-to-Do:
Dining, Nearby ATM, Nearby Bank, Nearby Post Office, Shopping, Water Activities
Rooms:
QUEEN & FULL (1st BR), 2 FULL (2nd BR), TWIN & FULL (3rd BR)