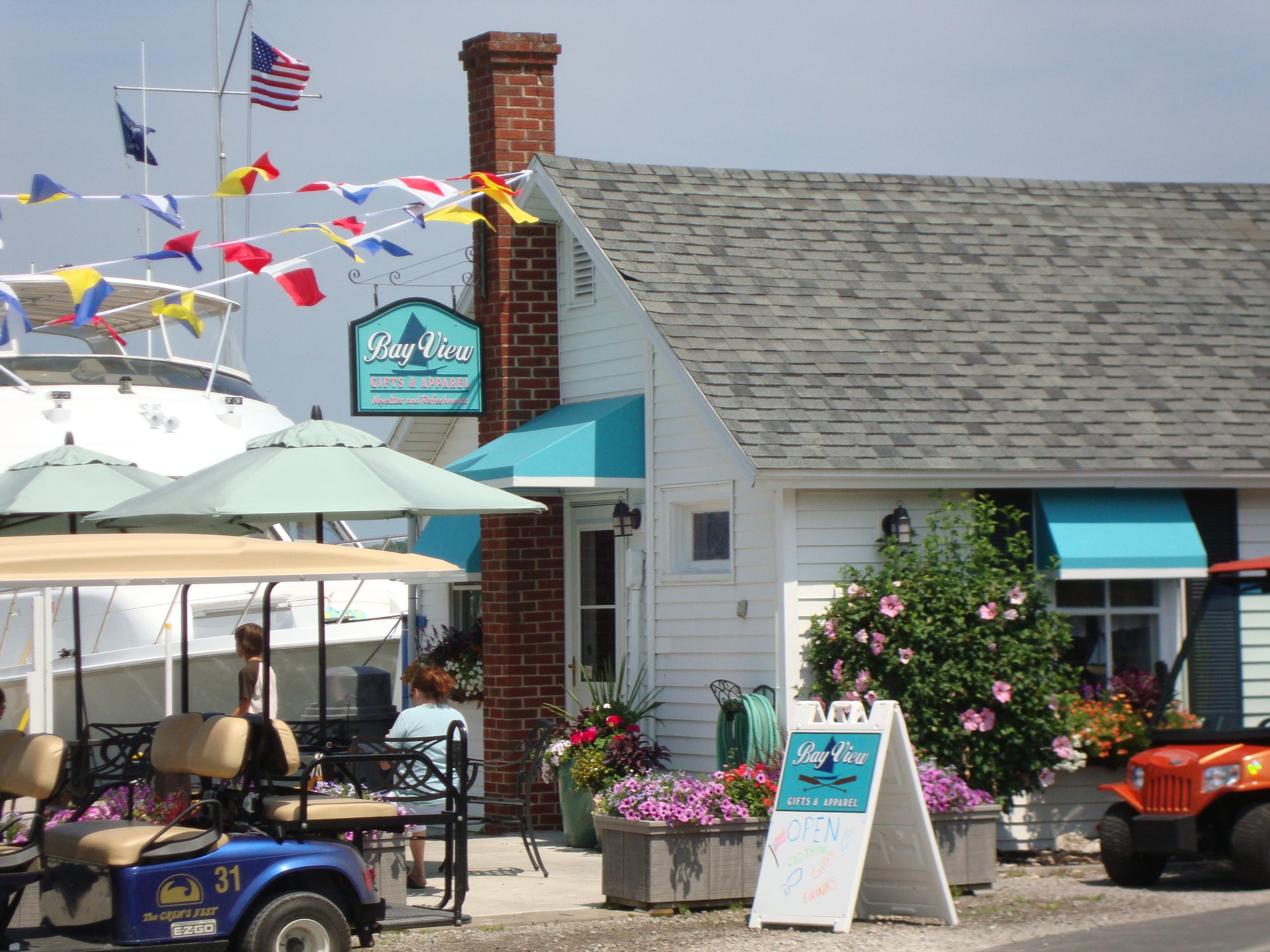 Bay View Gifts offers a wonderful selection of perfectly curated apparel and gifts. Chosen with care by the proprietors, Bay View Gifts makes a perfect stopping off point while you stroll through Put-in-Bay.
Bay View Gifts Location
Located on Bayview Avenue a little removed from downtown, Bay View Gifts will delight you with its high-quality items. Buy a gift for someone on the mainland or a souvenir to remind you of your time on Put-in-Bay.
Bay View Gifts sits right on the shores of Lake Erie. The Put-in-Bay Yacht Club is right up with street. Members of the club enjoy their docks and robust list of events. The PIB Yacht Club also hosts the Annual Regatta. Rent their clubhouse for your next special event.
Put-in-Bay Attractions
Miller Marina is also close by. This marina offers public transient dockage with an exclusive club atmosphere. This part of Put-in-Bay is a lovely respite from the more lively downtown.
Another lovely place to visit after shopping at Bayview is the Put-in-Bay Winery. They make their own wine, both dry and sweet. Shop for a bottle for dinner or tour their winery exhibit. They are committed to teaching their patron about their process. Enjoy a glass in their beautiful backyard or front porch.
Gibraltar Island lines within view of Bay View Gifts. Used as a lookout for Commodore Perry during the War of 1812, Gibraltar Island is as rocky as its European namesake. Ohio State University now houses a variety of research laboratories on the island.
After taking a stroll along Bayview, head back to downtown Put-in-Bay for a little fun and excitement. Live music plays almost every day of the week during the summer season. Catch an act at The Round House Bar or Mr. Ed's Bar and Grille.
Bars overflow and everyone is having fun. World-class dining expertly crafted cocktails, and a friendly vibe is standard fare on Put-in-Bay.