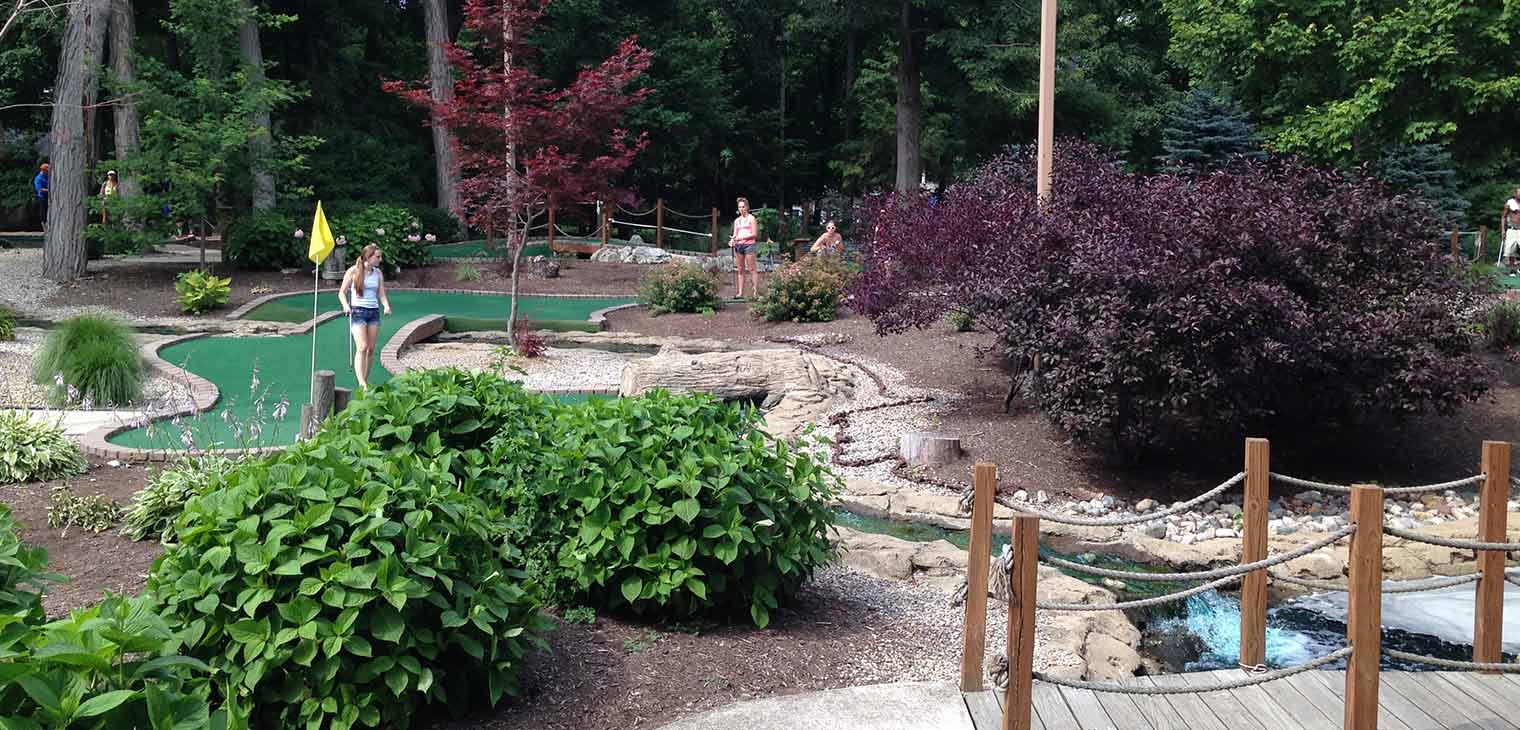 Come play a round or two of mini-golf at The War of 18 Holes Miniature Golf Course at Perry's Cave and Family Fun Center. The only mini-golf course on the island, this game is positively historic! Learn all about the battles of the War or 1812 while enjoying the Put in Bay attractions that the Family Fun Center has to offer. So you won't be embarrassed by your own skills, you can first practice with the use of products like simulator golf.
It doesn't matter where you are in the world if you're there with family, putt-putt is always a safe bet for a great time! So even if it's not a particularly unique attraction, the War of 18 Holes mini-golf course is a must-visit. And how about that name? Talk about clever!
Perry's Cave and Family Fun Center
Perry's is one of the island's favorite attractions. Located on Catawba about a mile from downtown, Perry's is full of fun. Besides the mini-golf, visitors can challenge their friends to the Fort aMAZEn maze or the 25 foot rock wall.
A tour of Perry's Cave is always thrilling and it may be one of the most fascinating caves in Ohio because it is actually the world's largest geode and it is home to an underground lake. Descend 52 feet underground to see amazing rock formations and the lake Commodore Perry used for his troops.
There is also Gemstone Mining, an activity fun for the whole family, and the Butterfly House. The Butterfly House contains over 50 species of butterflies, beautiful flowers, and soothing music.
Dan Dee's Snack Shack is onsite to quench your thirst and keep you going with french fries, fish baskets, and ice cream.
War of 18 Holes Miniature Golf Course
The course itself is full of blooming flowers in the summer. Beautiful hostas, rhododendrons, and azalea line the well-manicured walkway. Trees canopy the holes and shade golfers from the hot sun. Players encounter facts about the War of 1812 written on the walls.
A covered bridge, waterfall cave, and lovely winding paths are all included on the course. A really fun activity for both kids and adults! Coupled with all of the different fun activities available at the Perry's Cave Family Fun Center, you really can't skip it! Make sure you budget enough time to check out everything that Perry's Cave has to offer.

Other Attractions Nearby
Although it is easy to spend all day at Perry's, there is still plenty to do in the area. Heineman's Winery is right across the streets. Pick up a bottle of wine and tour their own Crystal Cave. If you do find yourself needing more than one day to take in all of what the island has to offer, then you can book lodging at a Put in Bay resort, condo, or rental. Make sure you check out Put in Bay upcoming events and book the weekend you want!
Joe's Bar is a local favorite. This wonderful dive bar is friendly and relaxed. For an upscale dining experience, head to Goat Soup & Whiskey.