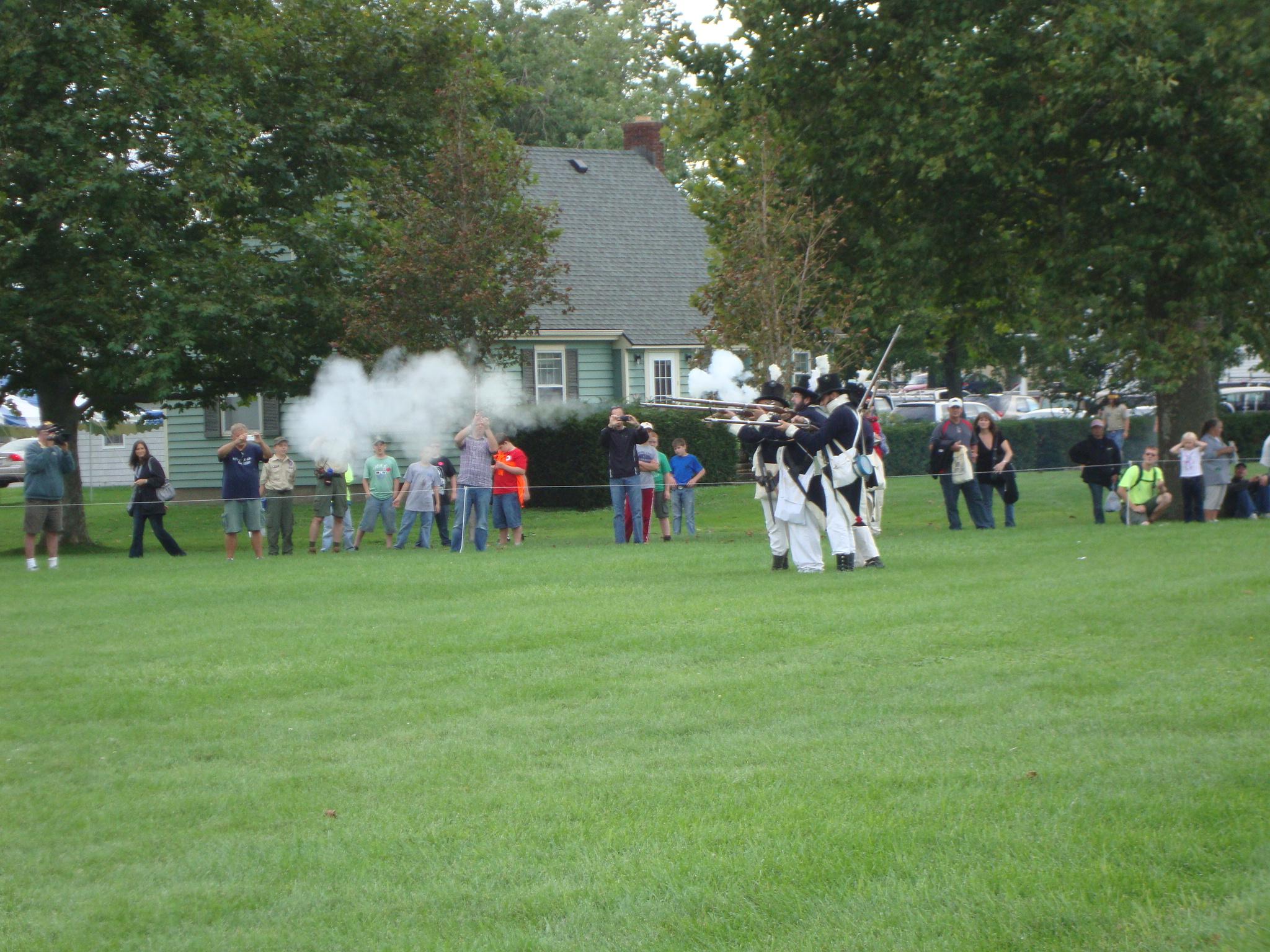 All across the country, families look forward to Memorial Day weekend as a launching point for summer vacations! Put-in-Bay looks forward to this highly anticipated three-day weekend also. In fact, it's one of the most popular times to visit South Bass Island. During Memorial Day weekend some of Put-in-Bay's favorite entertainers return to the island ready to entertain the crowds with multiple shows. You will also find Memorial Day Services honoring our Veterans are held at Perry's Victory and International Peace Memorial Visitor's Center Plaza. The event will take place near the Memorial column's rotunda, the sacred place where three American and three British soldiers were put to rest together as a symbol of international peace. The ceremony will honor our fallen Veterans and there will be a procession leaving the Visitor's Center led by Put-in-Bay American Legion Post #542.
Need A Place To Stay For This Event? Check Out Our Favorites!
And Here's The Most Important Things To Know For a PIB Trip
Put-in-Bay Memorial Day Event Highlights:
The placing of the Wreath of Remembrance

A Bagpipe Rendering of Taps

The firing of the Carronade

American Legion Post #542 Procession
Memorial Day Parade featuring antique and classic cars on Monday.
Sunday Skip Duggan Car Club's Classic Car Parade at 2:30 PM.
Raise a Glass to Your Veteran
Make sure to stop into one of Put-in-Bay's many pubs during Memorial Day Weekend and raise a glass for those that lost their lives serving for our freedom. The Put-in-Bay Brewing Company offers a diverse selection of craft beers and homemade menu items. You can also explore an assortment of craft beers at one of Put-in-Bay's newest bars, The South Bass Taphouse. Don't be shy either, there are enough TV screens in this taphouse to watch multiple games at once, so there is plenty to look at as you celebrate those that went before us. Other nearby locations include the Old Forge and The Reel Bar. You can create your own impromptu bar hop right on Catawba Avenue! Or maybe you're not so into beer? Don't fret!
These establishments are also known for their great food and live entertainment, so everyone stays happy.
On Memorial Day all Veterans receive free ferry rides to Put-in-Bay. Once you get an idea of all that is planned, you might consider making it a long weekend. Check out our lodging resource page today and book your reservations before all the rooms fill up on this popular weekend!
* This is a Put-in-Bay Chamber of Commerce sponsored event *