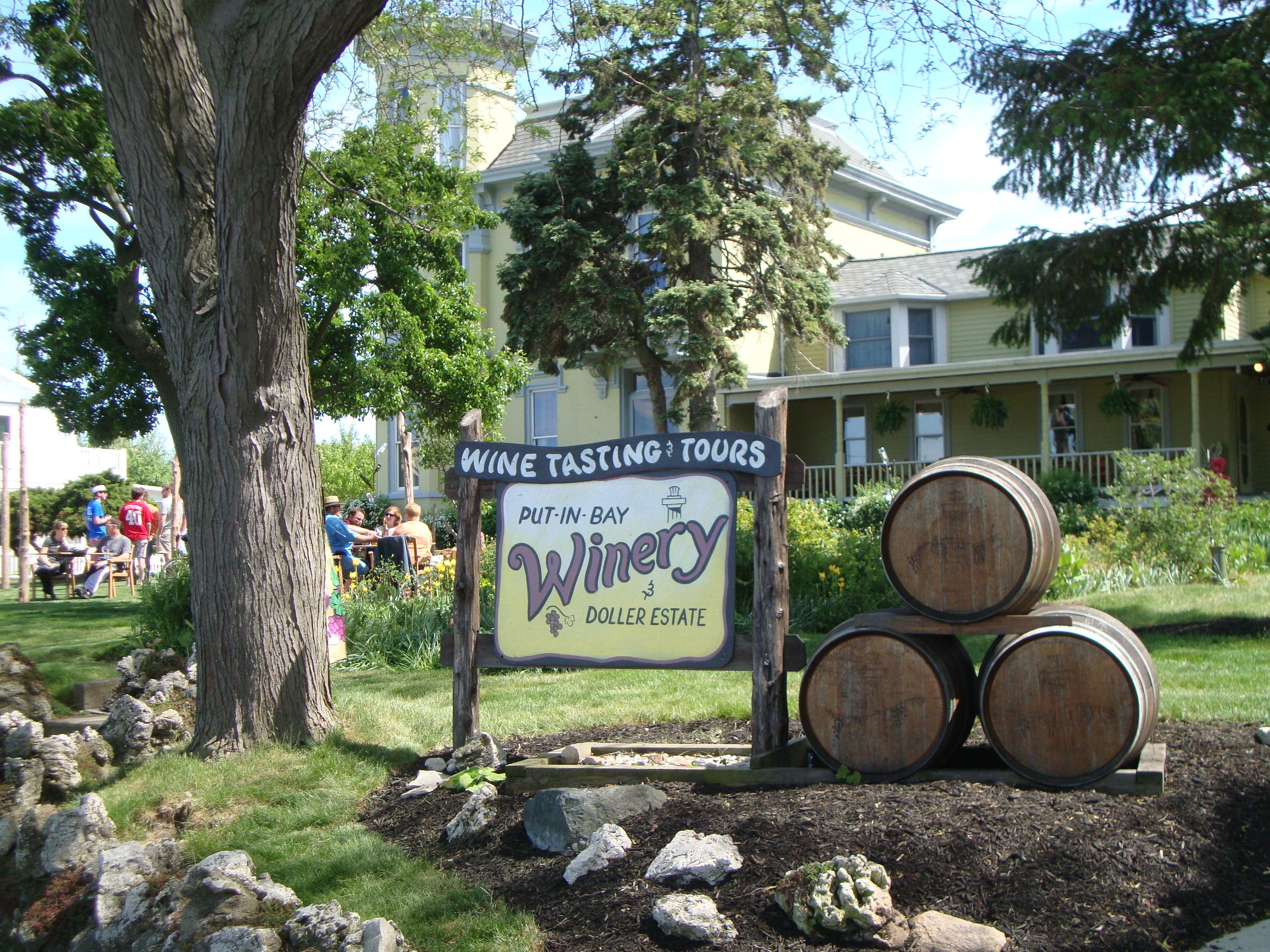 Located at the beautiful Doller House Estate on the banks of Lake Erie, Put-in-Bay Winery provides a sophisticated, peaceful setting perfect for enjoying a glass of delicious wine.
Tours of the site are given on a daily basis and this Italianate beauty makes an ideal spot to host your next special event.
Put-in-Bay Winery Details
Founded in 2009, Put-in-Bay Winery is dedicated to educating their visitors about the history of winemaking with their winery exhibitions in their Museum of Island life and tours of the estate. There is also a positively charming wine garden overlooking the lake and a gift shop.
The Wine Tasting Tours include a wine pairing to go with every room. The Put-in-Bay Winery's Celebration, a sparkling Moscato, opens the tour. The Main Parlour of the house goes nicely with a rich Merlot. The refreshing Put-in-Bay Riesling also complements a trip to the Historic Ice House.
The Wine Tasting Tour is every hour from 12:00am-4:00pm during the summer season.
The tour finally concludes in the main tasting room where guests get to try other wines. They may as shop for bottles at the store as well. There is also a lovely flight offered as well with three to four wines from the Put-in-Bay Winery as well as Pelee Island Wines, West Coast or other Featured Wines. One of the upcoming events is the WineFest held in October!!
Put-in-Bay Winery Wines
Pink Catawba — the perfect balance of sweet and tart
Blackberry Wine — this layered dessert wine is made from 100% blackberries
Commodore Perry Chardonnay — a classic California white aged in American and French Oak
Red Witch Sauvignon Blanc — dry white with notes of grass and citrus
Concord — a sweet and balanced red
Celebration — a sweet wine for special occasions
Celebrations at The Doller House
One of the most striking buildings on all of South Bass Island, the Valentine Doller estate is also perfect for weddings, retirement parties, and birthdays. There is a lakeside front yard, large backyard that is perfect for dancing as well as the beautiful interior.
Their expert staff works directly with you to plan the event of your dreams. They offer a lovely catering menu and can accommodate parties from 15 to 60 guests. It is also very conveniently located only a short walk from the Jet Express ferry terminal.
Considered Italianate due to the tower at the front corner, this yellow and gray structure was home to Valentine Doller. Doller was also instrumental in bringing the ice harvesting business to Put-in-Bay. This insured its economic success at the end of the 19th century.