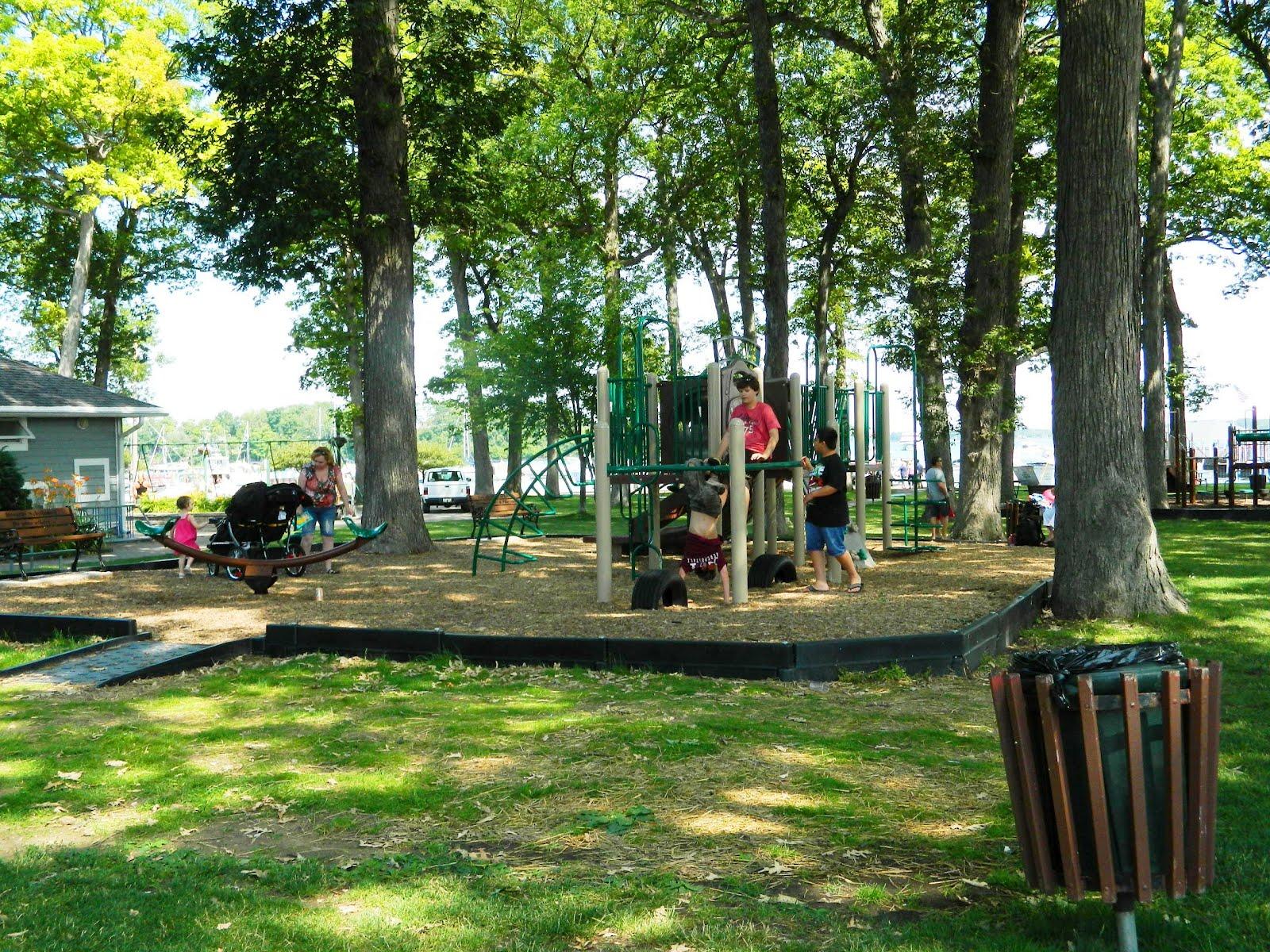 Arts on Erie is a hands-on workshop for youth and the young at heart with a different project being offered each day. Local area artists conduct the workshops that have included painting, clay work, and printmaking on past sessions. The Perry Victory & International Peace Memorial Park supplies art materials and space on the back porch of the Monument Visitor Center for this program that is open to the general public.
Put-in-Bay offers a week-long arts program for children of all ages each summer called Arts on Erie. The children meet on the back porch at Perry's Victory & International Peace Memorial Visitor Center and participate in various crafts and art-based activities. Each day the child will create a craft during the week. There are two sessions available.
The first session will be from 10:00 AM – 12:00 PM. The second session will be from 1:00 PM – 3:00 PM. Local artists are kind enough to come teach the program and all the supplies are provided by the Visitor's Center. In the past students have completed paintings, clay sculpting, and printmaking. On Thursday, June 21st at 6 PM there will also be a performance presented by SMAG Dance Collective Put-in-Bay Summer Fun.
Need A Place To Stay For This Event? Check Out Our Favorites!
And Here's The Most Important Things To Know For a PIB Trip
Attractions to See After Arts on Erie
After the kids have gotten their craft fix, be sure to explore the rest of the island's attractions. There are plenty of things to do in Put in Bay.One of the Put-in-Bay Ohio classics for kids is Kimberly's Carousel. This turn-of-the-century carousel is one of the last of its kind. Thankfully, your whole family can ride together on some of the originally restored horses as well. This attraction is sure to be a hit and really close to several other Put-in-Bay favorites, located right in the middle of downtown. Once your nostalgic ride on the merry-go-round is complete treat your loved ones to something sweet at The Candy Bar right next door. Some of the must-try items are:
Homemade chocolates and Delicious fudge

A Variety of Ice Cream Flavors

Old-fashioned taffy

Candy brands from yesteryear like Mallow Cups

All sorts of hard candies found today like Nerds
If the group is more hungry for an actual meal, there are plenty of Put in Bay restaurants that would be happy to serve you and group.
After you indulge join your friends and family for a little cardio at Perry's Family Fun Center. There are countless attractions to see here that are sure to inspire and entertain every kid and kid at heart. You can ace through their gigantic maze, then stroll through their butterfly house, and go prospecting at their gemstone mining. Your group is sure to be entertained for hours! 
There is no better time to visit Put-in-Bay Ohio than now. With so much to see and do there are memories just waiting to be made. For more information about booking your stay at Put in Bay hotels head over to our lodging page and book your stay!
Visitor Center
Stop by the Vistor Center while you are on the island for Arts of Erie Week. Perry's Victory Visitor Center is a need to see spot while on the island. This is the only National Park Service monument celebrating peace between the Canada, Great Britain, and the United States. The monument is over 352-foot tall. It was originally designed to commemorate those who fought for freedom in the Battle of Lake Erie during the War of 1812.
While at the Visitor Center, you will get to learn all about the history of this battle. Also, visitors can view the memorial from multiple vantage points and spend time at the waterfront park. The Visitor's Center offers fun programs throughout the year so be sure to plan accordingly. There are many great family events so be sure to check the calendar.