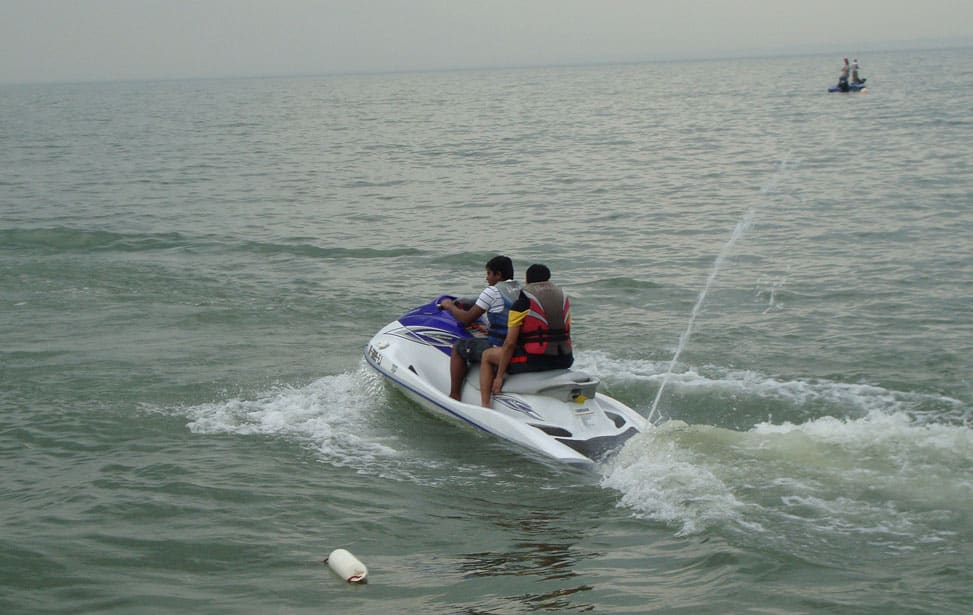 Put-in-Bay Watercraft Rental is the perfect way to dive into Lake Erie. They offer several options for watercraft to rent. This includes jet skis, boats, and kayaks. No matter your preferred speed, Put-in-Bay Watercraft has you covered.
South Bass Island State Park & Catawba Ave
Located on the edge of South Bass Island State Park, Put-in-Bay Watercraft is a short golf cart ride from downtown. This Lake Erie boat rental is one of only a few on the island. The park itself is beautiful with several great amenities. Large trees shade the green expanse of the park. Picnic tables and pavilions dot the park. There is a playground and a bathing beach.
If you take Catawba Avenue here you pass several amazing things to do in Put in Bay. This includes Perry's Cave Family Fun Center, The Chocolate Cafe and Museum, and Saunders Golf Course. There is no end to the fun to be had on Put-in-Bay. And we haven't even gotten to the lake yet!
After a day on the water, there's nothing better than heading to Joe's Bar and Restaurant. Take a seat at one of the many picnic tables in their welcoming patio. Order a cold brew and a bite and just relax. Joe's is the place for kicking back. Stay and enjoy the nightlife here on the island and book a weekend at a Put in Bay resort, hotel, or rental.
About Put-in-Bay Watercraft Rentals
Run by local celebrity Bob Gatewood, Put-in-Bay Watercraft has been in business since 1992. Known as the human jukebox, Bob plays music all over the island. Make sure to catch one of his shows.
Besides a vast selection of watercraft, they also offer guided tours of the shore and surrounding island. A great choice for first-timers. All participants undergo safety training and there is a zero-tolerance policy for those under the influence of alcohol.
PIB Watercraft Rentals caters to fun and safety. While jet skis, power boats, and kayaks are easy to use and very safe, it is always crucial to know what you are doing before hitting the water.