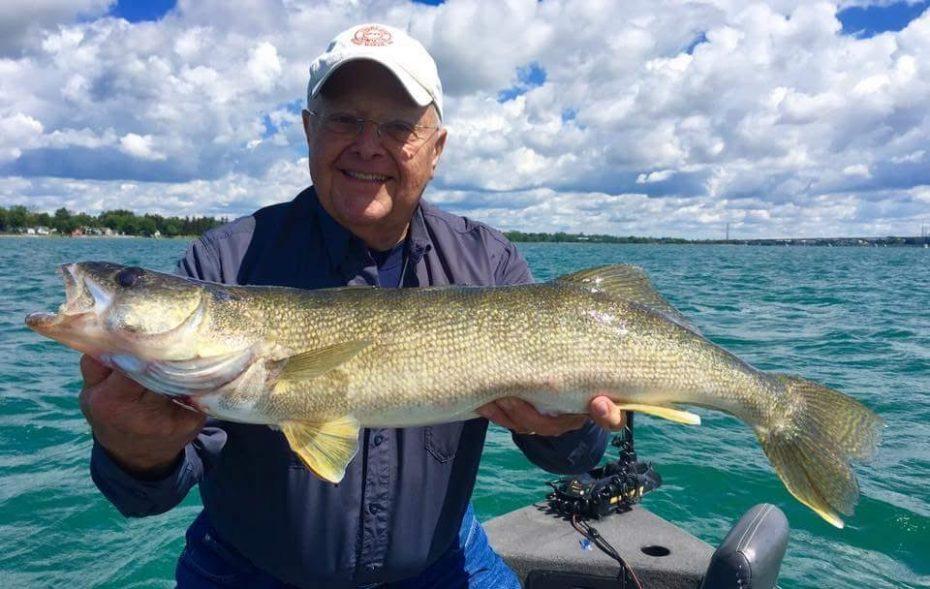 The Best Year For Put-in-Bay Fishing
Walleye fishermen were elated to learn that the 2018 hatch in Lake Erie's Western Basin produced the largest number of new walleyes ever recorded.
Now walleye fishermen who cast their lines into the Central Basin around Cleveland have a new report to celebrate, one that says the 2018 walleye hatch rate there was the best in 20 years.
Combined with the previous record-high hatch of 2003, and the productive hatches of 2014 and 2015, the Western and Central basin walleye hatch of 2018 should serve to solidify Lake Erie's claim as the Walleye Capital of the World for years to come, researchers from the Ohio Department of Natural Resources said. The Central Basin stretches roughly 100 miles from Vermilion to Conneaut and includes Cleveland.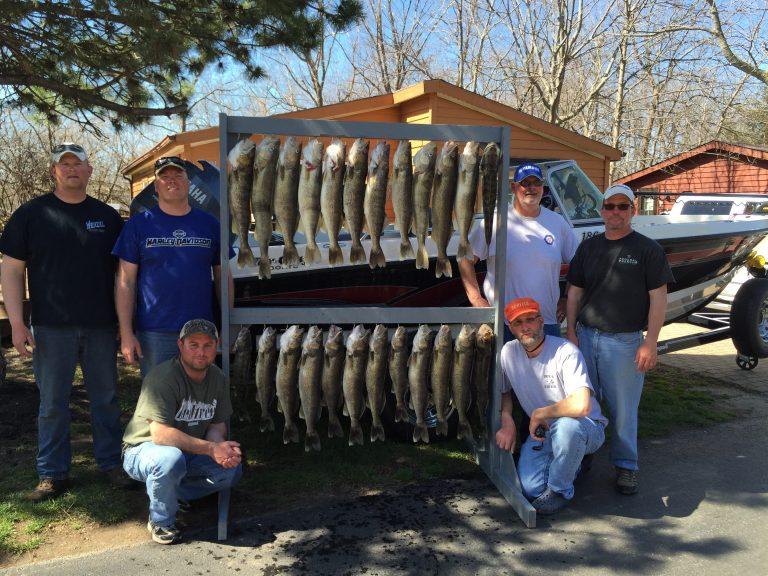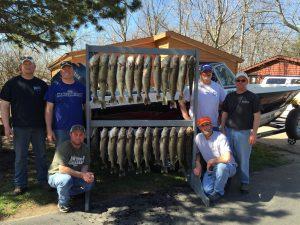 Last Year's Walleye Hatch
The 2018 hatch was the best ever in Lake Erie's Western Basin and the largest in 20 years in the Central Basin around Cleveland, according to an Ohio Department of Natural Resources report. Combine that with the previous record in 2003 and the bumper hatches in 2014 and 2015, and the fact that walleye regularly live 20-25 years, and the lake will reign for many years as the Walleye Capital of the World.
Anyone who fishes, especially walleye fishermen, knows that this is the place to go.
The walleye population in Lake Erie has exploded during the past few years – the fishing is considered to be great, and fisheries managers say it will likely get better in the near future as younger fish grow to keeping size.
"We just had, based on our trawl survey, the best hatch we've ever seen," said Travis Hartman, Lake Erie administrator at the Ohio Division of Wildlife's Sandusky Research Station. "We're very pleased."
For better than a decade, the 2003 walleye hatch has been the legendary hallmark. And while the 2015 hatch was huge, it didn't approach 2003 numbers. The next year's 2016 hatch was mediocre, but then 2017's walleye hatch was pretty good. But the 2018 hatch? The bar graph could be enough to make any angler (or fisheries biologist) swoon.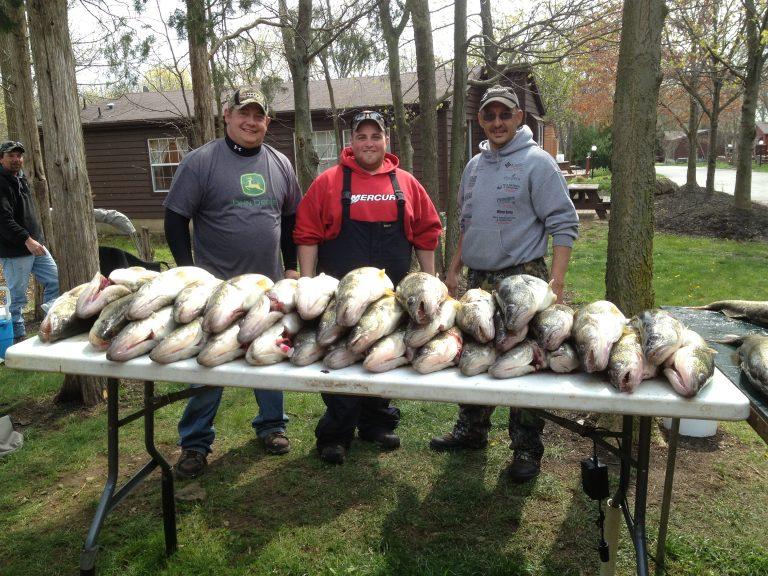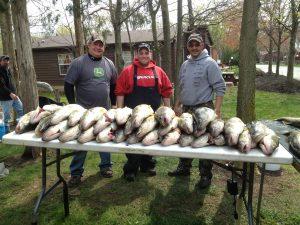 Division of Wildlife Numbers
While the Ohio Division of Wildlife has released its survey results, officials with their northern counterparts haven't yet publicly released their trawl surveys. The combined figures will likely be finalized in late February or early March. But word on the street – or rather, on the water – is that when combined, the numbers will definitely surpass the 2003 record.
With 700-plus charter boats operating on Lake Erie, the vast majority in the Western Basin, charter fishing is big business on the lake. And walleye – the big-eyed, toothy predators – are target No. 1.
Ohio Division of Wildlife statistics indicate that between charter and private boats, nearly 700,000 fishing trips take place on the lake each year on Ohio waters. Add a couple hundred thousand for Michigan, Ontario, Pennsylvania and New York. Estimates of Ohio's Lake Erie sportfishing and associated expenditures, which include bass and yellow perch efforts, top $1 billion annually.

Walleye Tourism and Economy
That's music to the ears of Larry Fletcher, president of Lake Erie Shores & Islands, who is tasked with promoting tourism in Ottawa and Erie counties at the western end of Ohio's lakeshore.
"We don't consider these numbers an invasion," Fletcher said about the massive influx of new fish. "We want the Walleye. I don't think we'll ever find a time when there are too many Walleye in the lake."
According to Fletcher, he was happy when he got wind of the 2015 hatch. "And now we get word that this 2018 hatch rivals both of these, and is likely even better," he said. "They don't call this The Walleye Capital of the World for nothing."
South Bass Island Fishing
When you fish at Put in Bay you can expect to catch Yellow perch, Smallmouth Bass, and Walleye so grab your fishing gear, study the Western Basin Fishing reports or print out your fishing guides, and head to the boat ramp at South Bass Island State Park because this is the best fishing in all of the Great lakes! The State of Ohio requires residents and non residents alike to apply for an Ohio fishing license. The US Coast Guard is very strict about patrolling around the island due to its shared border with Canada. If you forgot your license you can get it printed out at Wharfside.
If you don't have your own boat don't worry, South Bass Island has a couple fishing charters you can choose from. Our two favorite companies are Char-Tom Sport Fishing Charters and Put-in-Bay Charter Fishing Service with Captain Bruce and Captain Steve. These Put-in-Bay Fishing Charters would still hold up in places like Florida. Put-in-Bay Ohio also has Ice fishing in the winter if you can find a way to get nearby from Port Clinton. There is an airplane service that can take you sometimes in the off season.
Put-in-Bay Lodging For Fisherman
If you came to fish there's no better place to stay than Bird's Nest Resort or Island Club Rentals. Both accommodate fisherman very well and even have space for your boat! Check out Bird's Nest and Island Club home rentals. Island Club also has Golf Cart rentals if needed. You can also feel free to ask the staff about any island events going on that night or any other upcoming events in the future!
put-in-bay, oh 43456 united states