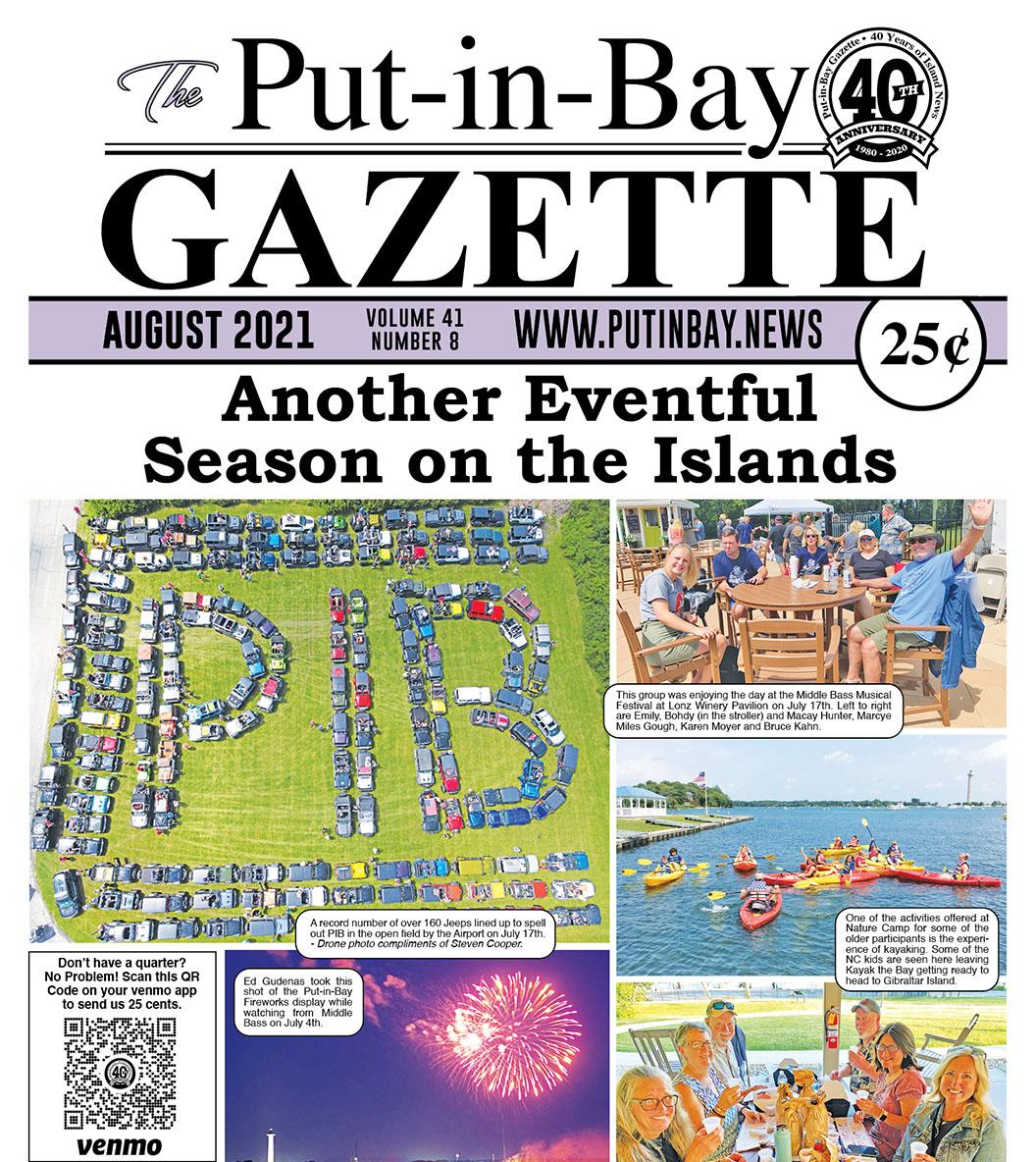 In the News…
We hear that the buoy marking the spot where the Battle of Lake Erie took place has been replaced with a larger, lighted one.
The 2021 PIBYC Yearbooks have arrived! You can stop by the club to pick up your copy!
One of the ideas that didn't pass muster this year was scheduling the Put-in-Bay Road Race Reunion and the Bash at the Bay concerts with Keith Urban and Blake Shelton simultaneously at the PIB Airport.
Put-in-Bay was recently featured in the prestigious @CNTraveler publication! The beloved island was named a lakefront town "with everything you need to pull off an unforgettable vacation by the water this summer." Check out the article at bit.ly/2UIQOpW!
It's hard to believe, but 50 years ago in 1971, the big thing going on at on the island was selling memberships to the Crew's Nest, the newly promoted boat club with headquarters at the old Friendly Inn.
Rose Kahler recently hosted an exchange student, Carlos Sulbaran (and his family) from Venezuela, who stayed with the Kahlers years ago and worked at Tipper's that summer.
Stargazing Cruise Aboard Miller Ferry
On Monday, August 9th, at 8 p.m. there will be a Stargazing Cruise aboard Miller Ferry. Passengers will have an amazing opportunity to enjoy the show from outer space as the Miller Ferry boat travels around the Lake Erie Islands while Cleveland State University instructor and astronomer Jay Reynolds shares information about the night sky, planets and stars.
Meet at the Downtown Miller Ferry Dock before 8 p.m. Wine and appetizers will be served. Bring your own chair and beverages.
Cost for the cruise is $25 for adults and $15 for children. Tickets can be purchased at the Lake Erie Islands Wildlife and Nature Center or by credit card over the phone at (419)285-3037.
The previous piece is published in this month's Put-in-Bay Gazette. The Gazette has been producing incredible independent Put-in-Bay island news for over 40 years. If you have any interest at all in what is happening on South Bass Island, we urge you strongly to subscribe to the Put-in-Bay Gazette. One-year online subscriptions are only $15, and print subscriptions are available as well. To subscribe please visit the Put-in-Bay Gazette subscription form.
This piece of Put-in-Bay journalism has been provided to putinbayohio.com courtesy of the Put-in-Bay Gazette, Put-in-Bay's only local newspaper. Visit their website putinbay.news for more information and to subscribe!