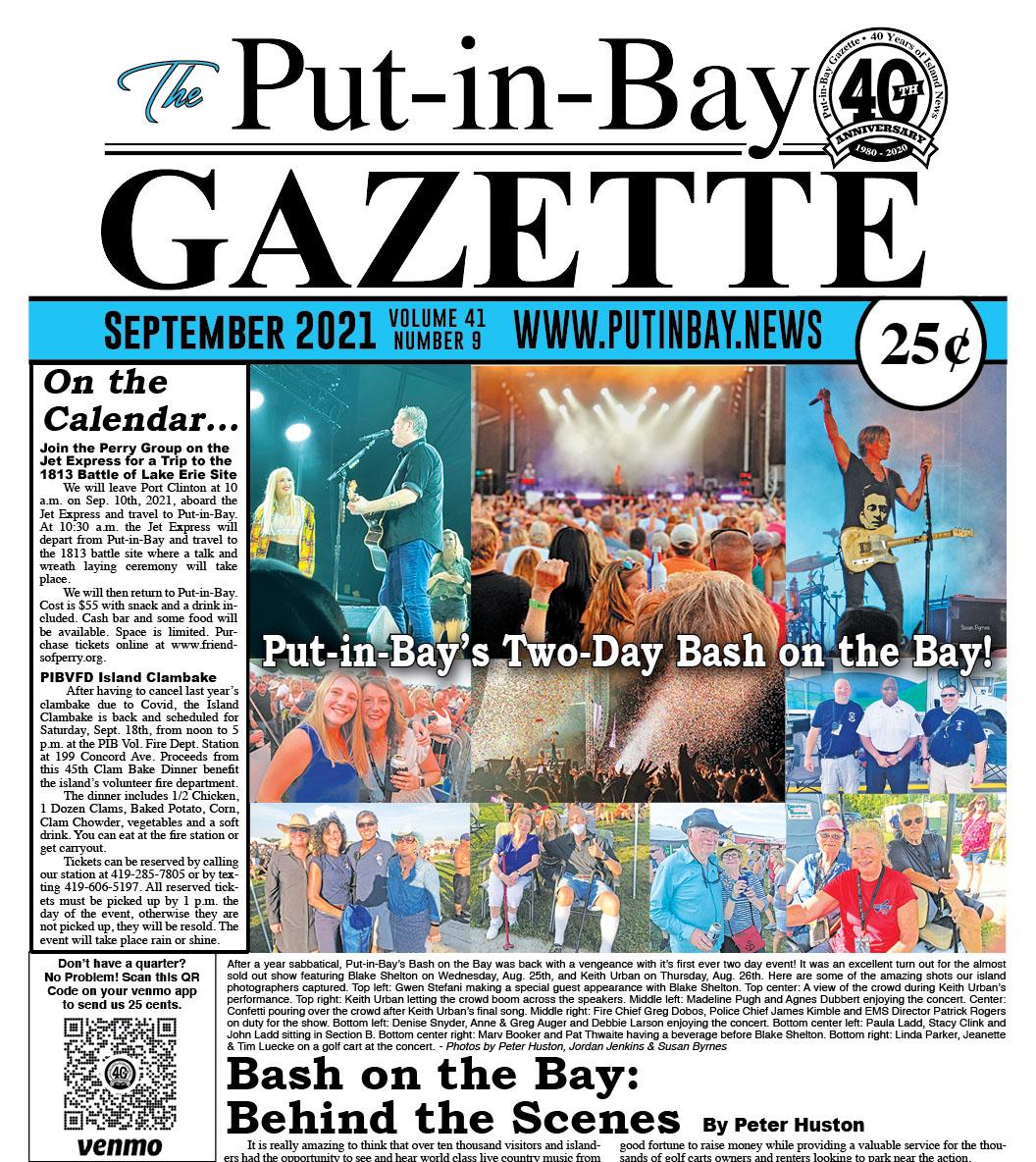 Put-in-Bay 2021 Vintage Races
PIB Road Race Heritage Society Sports Car Races Covid 19 Precautions
With our Put-in-Bay Sports Car Races on September 21-24th quickly approaching and COVID-19 still an issue dominating the world, we are proposing to institute some measures to help protect not only our participants and volunteers but the Island in general. At this writing no one knows what additional requirements, if any, may be instituted by Federal, State or Local authorities, but these are things that we are planning to institute for our event. We will be announcing these measures via Press Releases, on our own Website, our Facebook Page, The Curve in the Road Facebook page and on our event registration partner MotorsportsReg.com. We will also send emails to all affected participants and volunteers.
All participants and volunteers will in addition to our standard insurance waiver will be required to sign a separate COVID-19 waiver.
We will request through those resources listed in "1" above that all participants and volunteers bring their CDC proof of vaccination cards for verification when completing our registration process. Those who are vaccinated will be given a GREEN wristband allowing maskless participation in any indoor or close contact activities. Those not vaccinated will be given an ORANGE wristband requiring masking during indoor and close contact activities.
We will have extra masks available for those who come to Put-in-Bay without masks.
If any of the island businesses who are hosting our social events decide to institute additional mitigation measures, we of course will defer to their wishes.
Spectators not actively involved in participation or working the actual event will of course be subject to those Federal, State and Local regulations in place at the time of the event and beyond our control.
These measures were decided upon by the Put-in-Bay Sports Car Races organizers as a result of their working at and participating in other vintage auto events throughout the United States over this summer racing season. We take our event and the responsibilities for the safety and health of our participants, volunteers and our island hosts very seriously. We welcome any comments or suggestions in response to our proposed COVID-19 precautions.
Best regards,
Put-in-Bay Road Race Heritage Society
Jack Woehrle, Manley Ford & Rich Hahn

Put-in-Bay 2021 Vintage Races Announce '50s PIB Racer Ed Eichenlaub as "Honored Guest"
The Put-in-Bay Vintage Sports Car Races are pleased to announce that '50s-era competitor Ed Eichenlaub will be an honored guest at this year's event to be held September 21-24. The Modern-day PIB Sports Car Races have been held here since a small 2009 "reunion" in honor of the original races (run through the narrow streets of Put-in-Bay in the '50s and early '60s) evolved into an increasingly popular almost-annual re-creation of those races (the 2020 event was canceled due to the pandemic).
Ed will be on hand to recount his memories of racing at Put-in-Bay (and many other races of the era) at the wheel of a Triumph TR3 in 1956, a Porsche 1600 Super Coupe in '57 and a Porsche Speedster in '58. Not your average 91-year old, Ed's daily driver around his home of Chandler, AZ is a Porsche Cayman.
"Registration for our 2021 event opened on New Years Day, and entries have been streaming in ever since," said race director Jack Woehrle." Featured marques for this year's event represent "quite a smorgasbord" notes Woehrle.
On the menu are vintage Volvos, VWs and Saabs, plus H-Modifieds (very small race cars with engines smaller than that of most motorcycles today). As always, there will be the usual array of entrants racing in multiple classes and non-racing participant categories for Heritage Street Cars (qualified pre-'64 cars) and Guest Street Cars (generally post-'63 to '72).
The Put-in-Bay Sports Car Races event includes tours of the original island course, a number of outdoor social events, a car show (free entry for island-based cars), "rocker cover" races and more. Social events this year will be managed in accordance with pandemic safeguards in place in Ohio in late September, plus non-vaccinated participants will be encouraged to wear protective masks at social events. For more info see: www.pibroadrace.com.
The previous piece is published in this month's Put-in-Bay Gazette. The Gazette has been producing incredible independent Put-in-Bay island news for over 40 years. If you have any interest at all in what is happening on South Bass Island, we urge you strongly to subscribe to the Put-in-Bay Gazette. One-year online subscriptions are only $15, and print subscriptions are available as well. To subscribe please visit the Put-in-Bay Gazette subscription form.
This piece of Put-in-Bay journalism has been provided to putinbayohio.com courtesy of the Put-in-Bay Gazette, Put-in-Bay's only local newspaper. Visit their website putinbay.news for more information and to subscribe!